As they prepare for their third straight road game, the Patriots are trying to keep one thing in mind: avoid the fast start.
The Atlanta Falcons may be the quickest team out of the gates this season. Through six games the Falcons have outscored opponents 48-3 in the first quarter. Atlanta's problem has come after the opening period, when they have been outscored 124-77.
"They put a lot of points on the board, particularly early in the game," Head Coach Bill Belichick said. "This is a real fast starting team. They have jumped on top of basically every team they have played."
In three of their six games, Atlanta has held double-digit leads after one quarter. Carolina got a first quarter field goal in Week Two for the only opening quarter points against Atlanta, and the only time the Falcons didn't score in the first quarter in Week Four against Chicago, when the game went to the second quarter in a scoreless tie.
Chris Chandler is the man in charge of the Falcons huddle, and he uses his offensive weapons effectively. Eight different players have combined for Atlanta's nine receiving touchdowns. Wide receivers Shawn Jefferson and Terance Mathis each have 20 catches. Fellow wide out Tony Martin has just six catches in limited action because of injury, but the New England game has been a target date for his return.
The three receivers are well complimented by rookie tight end Alge Crumpler, who is beginning to assert himself in the offense. He is averaging 17.7 yards on his 11 catches, and he had a 57-yard touchdown catch against New Orleans in Week Six.
"Their offense and passing game is as good as any in the league," Belichick said. "Chandler is obviously one of the top quarterbacks in the league. He's a guy I've always had a lot of respect for, I think he's one of the more underrated players in the league."
On the flip side, New England's defense has been good in the first quarter, allowing just 20 points in seven games. However, that solid play not been as consistent as it needs to be. Big plays like the 65-yard touchdown catch by Rod Smith last weekend have haunted the Patriots.
"Defensively we haven't been consistent for several weeks," Belichick said. "At times we are okay, but we've given up too many big plays. Any time you give up big plays, you are not really playing good defense. That's the No. 1 thing we need to do. We need to eliminate big plays and do a better job on third downs."
Making the preparation for the Falcons even tougher is that New England has to spend time working on situations designed for Michael Vick, the No. 1 pick in the 2001 draft. Atlanta's rookie quarterback has played about 75 plays in a backup role to Chandler, and his athleticism enters a far different dynamic to the game.
With running back speed and a cannon arm, Vick is a multifaceted player. As he continues to learn the NFL game, he will likely become a very dangerous player. Despite his short playing time, he is third on the Falcons in rushing (10 carries for 73 yards) and he has completed 14-of-24 passes for 213 yards. His role may be limited for now, but the Patriots have to be ready.
"We'll definitely spend some time on a Michael Vick period in practice," Belichick said. "He presents an element different from what Chris presents at quarterback. We certainly have to be prepared for him. How much he does or doesn't play is out of our control."
Glenn situation not improving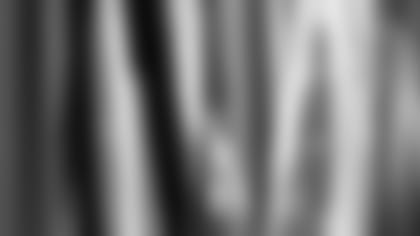 ]()
            Wide receiver **Terry Glenn** is once again doubtful for this weekend's game, and Belichick was not optimistic about seeing Glenn participating in practice.  

The relationship between coach and player is obviously strained, and communication seems to be breaking down more and more each day. Despite not being sure of when his last conversation with Glenn was, Belichick was still hopeful that the situation could improve and that Glenn could contribute to the team sometime soon.
"I can't remember the last time I talked with him… a couple days ago," Belichick said. "As I've said before, I think that my relationship with Terry through the years, not just this year but over a period of time going back to '96, has been a solid player-coach relationship.
"Maybe I overestimated it a little last week, I don't know. That's what I would like for it to be, and that's what I hope it will continue to be. But it takes two people to have a relationship. I can't speak for anybody else, and I'm not trying to. I'd like for Terry, just like I would like for every other player on this team, to be productive and to help us win."
Rookie tight end Arther Love has been activated for practice off the Physically Unable to Perform list. The sixth-round pick out of South Carolina State missed all of training camp after undergoing groin surgery over the summer.
Love can practice with the team for a 21-day period without taking a spot on the active 53-man roster, but he may not play in games unless a spot is cleared for him. After the three-week window ends, the Patriots must either place him on injured reserve, add him to the active roster or waive him. The third option is not very likely given Love's youth and potential.
Ashworth, McCready to practice squad
New England re-signed two rookie free agents to the practice squad Wednesday, bringing back tackle Tom Ashworth and wide receiver Scott McCready.
Ashworth, 23, was signed to the practice squad on Sept. 4 and then released on Oct. 9. He originally signed with San Francisco as a rookie free agent out of Colorado.
McCready originally signed with the Patriots as a non-drafted rookie out of South Florida, where he led the team with 37 receptions for 517 yards and 6 touchdowns as a senior in 2000. He was waived prior to the start of training camp on June 26.
In addition to Glenn being doubtful, linebacker Bryan Cox is out with his broken leg, and Drew Bledsoe is again doubtful.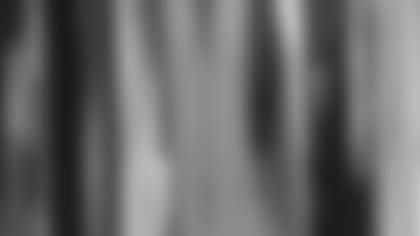 ]()
            Rookie tackle **Matt Light** is questionable with his shoulder injury he suffered against Denver. Belichick did not expect Light to do much work in practice.  

"He's got some pain and discomfort, and it's a matter of how quickly that comes around and how much he'll be able to deal with," Belichick said. "I doubt he'll be able to do much today, and we'll have to see how that progresses later in the week."
Fellow tackle Adrian Klemm (leg) is also expected to see little practice time. If Light can't go, Grant Williams will get the nod. Rookie Kenyatta Jones will also see time in practice. He has been working at guard since the start of the season, but Jones worked at tackle during training camp.
Also on the Patriots injured list are tight end Rod Rutledge (ankle), who was able to play with the injury last Sunday, defensive tackle Richard Seymour (leg) and safety Antwan Harris.
For Atlanta, Martin, safety Ronnie Bradford (knee), guard Bob Hallen (back) and tackle Michael Thompson (foot) are all doubtful. Linebacker Chris Draft (toe), defensive end Shane Dronett (ankle) and linebacker Artie Ulmer (groin) are all probable.
Wide receiver David Patten and running back Antowain Smith each have four touchdowns on the season. They are the only teammates in the AFC to each have at least four touchdowns so far this season… Atlanta guard Travis Claridge, a second-year player out of the University of Southern California, has started all 22 games of his NFL. He also was an immediate starter at USC, where he started all 48 games of his collegiate career… New England is 3-0 when it scores 21 points or more, and 0-4 when they don't score at least 21 points