Success garners attention, and safety Lawyer Milloy and quarterback Tom Brady were the beneficiaries of a strong 2001 season in New England, with both earning Pro Bowl selections.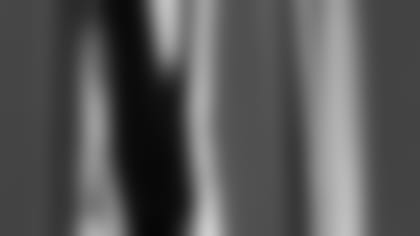 ]()
            The NFL announced the AFC and NFC Pro Bowl squads Wednesday afternoon, making Milloy and Brady the first Patriots to make the all-star game since 1999, when Milloy and wide receiver **Terry Glenn** represented the team.  

This will be Milloy's third trip to the Pro Bowl. He also went in 1998 and 1999, but his goal this season is to go as a representative of a winning team that made noise in the postseason. In 1998, he went after New England bowed out in the first round of the playoffs, and the team didn't reach the playoffs in 1999.
"Accolades come through the success of your team," Milloy said. "Going to the Pro Bowl and things like that is gratifying as an individual, but I always try to focus on getting those things through the success of the team."
That team effort on defense has actually kept Milloy out of the spotlight this season. While he leads the team in tackles for the fourth straight season and has passed the 100-tackle mark for the fifth straight season, there has been less pressure on Milloy to make every play on the field. Over the last two seasons he has posted 11 or more tackles 16 times, but this year his high is 10, a number he has reached just twice. He would need 15 against Carolina to match his total of 121 from a year ago.
"We have more of a team effort out there," Milloy said. "Myself and Ty Law are not the guys who need to have a good game every time out. We have more people contributing."
]()
            For Brady, the 2001 season has been an incredible ride that has seen a second-year quarterback with three career pass attempts win 10 of his 13 starts to help position the team to win the AFC East. Brady is currently holds the third-best quarterback rating in the AFC at 88.3, trailing only Oakland's **Rich Gannon** and Tennessee's **Steve McNair**.  

On the year Brady has completed 247-of-384 passes (64.3 percent) for 2,645 yards, 17 touchdowns and 10 interceptions. His completion percentage is well above the team's all-time single-season mark of 61.6 percent, set by Tony Eason in 1986.
Brady is just the fifth quarterback to make the Pro Bowl in his first season as a starter, joining Dan Marino (1983), Brett Favre (1992), Kurt Warner (1999) and Daunte Culpepper (2000). While his individual story has been remarkable, Brady credited the rest of the offense with his accomplishment.
"It's a great honor, and there are a lot of people down there [in the locker room] who are the reason for my selection," Brady said. "Troy Brown and David [Patten]. The offensive line has played great, and Antowain [Smith], too. Charlie Weis too. Being a quarterback, you are only as good as the people around you."
Brady also gave due to Drew Bledsoe, the man he replaced in Week Three after Bledsoe was injured against the New York Jets. The fact that Brady began the season as Bledsoe's backup was as surprising to some as his success throughout the year.
"I definitely wouldn't have thought they would put him in first over Damon Huard," Milloy said. "First and foremost you never think you are going to lose your No. 1 guy. Drew Bledsoe is the one person, if I was to say someone was untouchable, even more than myself, he'd be a person I thought was irreplaceable.
"[The coaches] saw something in Brady a lot of people didn't seem even his teammates. He worked hard in the offseason and got stronger, but let's face it, he had no experience. You have to tip your hat to him, because he wasn't a backup who was just scratching his butt. He was actually ready to lead this team."
Life has changed dramatically for Brady this season, and he understands the changes will continue.
"In one sense you look back and say this has been a pretty good year," Brady said. "In another sense, now you sit there and say, 'Well, I've really got to play like a Pro Bowler every week.' You have these expectations now, which is something I didn't have before."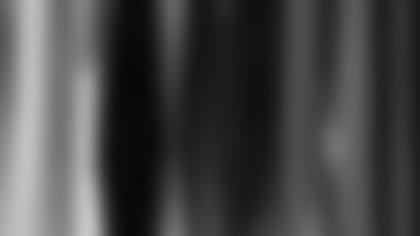 ]()
            Unfortunately for wide receiver **Troy Brown** the fact that he has yet to go to a Pro Bowl did not change. Despite being one reception short of the Patriots single-season record and fourth in the conference in both catches (95) and receiving yardage (1,154), Brown was passed over. Selected at wide receiver were **Marvin Harrison**, **Tim Brown**, **Jimmy Smith** and **Rod Smith**. Troy Brown had more catches and yards than Tim Brown, in addition to being second in the AFC with his 12.7 yards per return average on punts.  

Both Milloy and Brady felt Brown deserved the recognition that goes with a Pro Bowl selection.
"I was gunning for him more than I was gunning for myself," Milloy said. "I've already been there, and I think every great player in this league deserves a chance to go over there. As individuals around the league, this is something we really can't control. Hopefully he doesn't worry about it too much. He definitely deserves to go over there.
"Troy is just as important to this team as I am, or Tom is. The things that he has done over the years, he has been consistent in what he does. The one way I can pay him back is by getting this AFC East divisional championship, and ultimately the Super Bowl ring. That's the thing that counts more than this stuff."