For the first time in team history, the Patriots have used the "franchise" tag for one of its potential free agents, tabbing kicker Adam Vinatieri.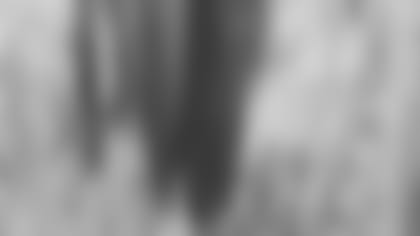 ]()
            The Patriots announced the decision Thursday afternoon. Vinatieri, whose 48-yard field goal as time expired won Super Bowl XXXVI for New England's first title, was set to be an unrestricted free agent when the signing period opened March 1.  

At this point, Vinatieri is the third player this offseason getting such a designation, joining Philadelphia middle linebacker Jeremiah Trotter and Seattle left tackle Walter Jones. The deadline for designating as "franchise" or "transition" free agents is today at 4 p.m.
Under Article XX of the NFL's collective bargaining agreement, Vinatieri, as a "franchise" player, is entitled to a one-year contract worth either the average of the top five salaries at his position or a 120 percent pay increase from last season's salary, whichever is greater. In his case, the designation means the Patriots qualifying offer will be worth a reported $1.241 million.
Vinatieri and the Patriots can still take away the "franchise" tag and work out a bigger, longer contract until March 15th. If a deal is not reached before then, negotiations can continue, but with conditions. If a deal was signed between March 15th and July 15th, the Patriots would not be able to use the "franchise" tag on any players for the length of the contract signed.
To clear it up, if Vinatieri signs a deal before March 15, the Patriots are free to use the "franchise" tag again in other years, regardless of the contract length. If a deal is signed between March 15th and July 15th, the Patriots lose the right to "franchise" a player for whatever the length of Vinatieri's contract is.
Vinatieri's agent, Neil Cornrich was unavailable for comment, but indications to this point are that both sides would like to keep Vinatieri around for the long term, if possible. Since coming to New England as an undrafted rookie in 1996, Vinatieri has been a major weapon for the Patriots.
He is one of two players to score at least 100 points in each of his first six seasons. For his career he has made 160 of 199 field goal attempts and also on 208 of 209 extra points. Last season he converted 24-of-30 field goal tries and all but one of his 42 extra points.
Last week New England reached a five-year deal worth about $6 million with punter Ken Walter. Other free agents for the Patriots include running back Antowain Smith and linebackers Roman Phifer and Bryan Cox.
The only other player in team history to be tagged since the free agency era opened in 1993 was linebacker Vincent Brown, when he was named the team's transitional player the year the collective bargaining agreement began