MINNEAPOLIS – RPOs are all the football rage these days, including this week in the run up to Super Bowl LII.
Throughout high school and college action, and now into the NFL, plays that are so-called run-pass options are becoming a major factor for offenses. When the quarterback comes to the line, he has three options: a handoff, a pass or to call his own number as a runner.
When the quarterback throws, in many ways the RPOs are a just a fancier, modern version of the play-action pass. Many are short, quick throws like slants.
According to Pro Football Focus, under Nick Foles the Eagles complete more than 90-percent of their throws on RPOs. According to Philly.com the Eagles ran 10 RPOs in their first 40 plays over six possessions against the vaunted Vikings defense on the way to victory in the NFC title game.
So RPO talk has been a popular topic among reporters questioning Patriots defenders heading into Sunday's matchup with Philadelphia.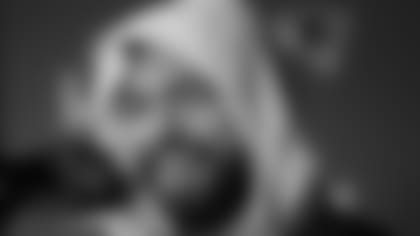 "I think a lot of teams are running it," New England linebacker Kyle Van Noy said. "I think more media is paying attention in the playoffs with it. I felt like Kansas City runs a lot of it as well. The Rams to name a few. A lot of teams are doing it."
Van Noy, arguably the most versatile defender on the Patriots front seven, says the RPOs give a defense a unique look and keys, with some of the offensive line appearing to be dropping into pass protection and the other side firing out in run blocking. It creates a split second of hesitation that Foles and the passing attack are looking to take advantage of.
"You have to play what you see," Van Noy said. "You have to read your keys and pay attention to the details. It's not easy. It can be done. We've done it before against other teams. Trust your instincts and play ball."
But RPOs aren't nearly the entirety of the Eagles offense. They have a two-headed rushing attack with Jay Ajayi and LeGarrette Blount. The passing game includes impressive receptions leader Zach Ertz and a slew of receiver options including Torrey Smith, Nelson Agholor and Alshon Jeffery.
"I just feel like they are good all around," Van Noy continued. "It not just necessarily…I know the big fad right now is the RPOs, but their offense has been good without the RPO type of deal, just running the ball and throwing the ball. That just adds another element to their success.
"They do much more than just the RPO. It puts stress on everybody. But at the same time I think the stress comes with all the other stuff they do, not just the RPO."