INDIANAPOLIS - There weren't a lot of problems with the Patriots receivers in 2016. Julian Edelman managed to stay healthy and productive for 16 games. Chris Hogan proved to be a terrific free agent find as a big-play complement on the outside. Danny Amendola picked his spots but delivered when it mattered most with several clutch catches. And Malcolm Mitchell showed toughness and talent in his rookie season while earning the trust of Tom Brady.
That's a lot of positives from the wide receiver position, but heading into 2017 there are still a few questions that remain. Edelman and Hogan figure to remain in their roles, and with a year under his belt it's certainly understandable to expect a jump from Mitchell as he looks to increase his role.
Amendola's situation is a bit more unclear, and late-season addition Michael Floyd also could factor into the mix. First, Amendola's health is an ongoing question mark. Knee and ankle problems have affected his availability in recent years and last season the wideout was limited to just 12 games and he was limited in several others. It appeared as if Bill Belichick entered the season knowing he wouldn't likely be able to get a full season's worth of work out of him and opted to lighten his workload.
There was some consideration given to starting him on PUP after he missed all of training camp and the preseason, the thought being having him available for the playoffs was far more important. Ultimately he was ready when needed and provided a huge lift with the season on the line in the Super Bowl.
Health isn't the only concern with Amendola, however. His salary has been cut the last two years and if he wants to stick around he'll need to do it a third time. He's scheduled to earn $6 million in base salary in 2017, which is far too high for a part-time player. But Amendola's health could make it difficult for him to find a home elsewhere, and his obvious comfort in New England would seem to make him amendable to yet another salary cut.
That leaves Floyd, who was claimed off waivers shortly after he was arrested for extreme DUI in Arizona and was cut by the Cardinals. He shined in the season-finale in Miami with a touchdown and an impressive block that helped Edelman score another, but he struggled in the divisional round win over Houston and was inactive the following two games.
Floyd began a 24-day jail sentence last month after pleading guilty and that's not a great way to hit unrestricted free agency. The former first-round pick has intriguing size and skills but hasn't been able to put it together as a pro at this point. The Patriots could be tempted to give him a short-term, low-money deal to prove himself but it's more likely that he heads elsewhere after providing some insurance during a period when Amendola (ankle) and Mitchell (knee) were on the shelf late in the season.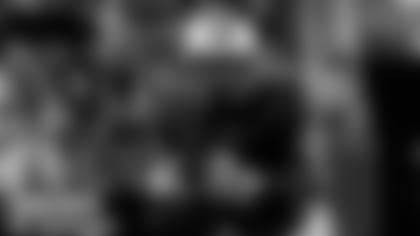 That leaves open the possibility of adding a wideout to the corps, be it a slot type to potentially earn time behind Edelman and Amendola or an outside threat. There are some candidates with blazing speed such as Washington's John Ross (5-11, 190) but like last year the high-end talent has tailed off a bit from the glory days of 2014-15 when a total of 11 receivers were selected in the first round.
Last year that number dropped to four and there's a chance this spring may not reach that number.
"The wide receiver situation, I think there are three potential guys," NFL Network draft analyst Mike Mayock said. "There's [Western Michigan's] Corey Davis. There is John Ross, who just absolutely flies, from University of Washington. And Mike Williams from Clemson. And I think they're three different-type players. I think it just depends on what you're looking for."
Mayock calls Ross the best vertical threat in the draft but he's dealt with meniscus and ACL issues during his college career.
"You're talking about a guy that's going to run 4.35, which I think he will, and he's also really quick," Mayock said of Ross. "For instance, Will Fuller of Notre Dame went in the middle of the first round last year, and he's almost the same height and weight, and he ran 4.3. I think this kid can run just as fast as Fuller, but I think he's quicker and a better natural catcher than Fuller. So if you take the medical out of it and just say vertical stretch, quick, fast, good hands, he's really intriguing."
Ross would certainly agree, admitting that speed his by far his most valuable trait. He feels he has the tools necessary to develop into a more well-rounded receiver, however.
"Speed is definitely my greatest strength and strength is probably my biggest weakness," Ross admitted. "But I feel I have potential as long as I keep working to get to that level I'd like to show the versatility of a guy like Antonio Brown, who can make plays all over the field."
Davis and Williams are rated at the top of NFLDraftScout's wide receiver rankings, which list 41 potential draft picks. Mayock is partial to Davis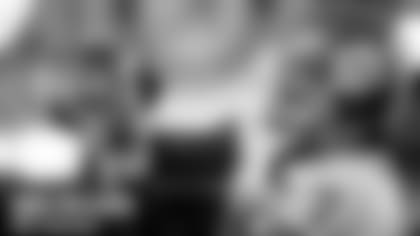 "Mike Williams creates his own space. I mean, he's a big, physical dude," Mayock said. "I think he welcomes press coverage. He uses his physicality. He catches back shoulders. He's probably the best guy as a wide receiver position in this draft in the red zone because of his catching radius and physicality.
"I have Corey Davis as the No. 1 receiver, because I think he's a better athlete with good size. Better run after the catch than Mike Williams. He's not going to be able to work out because he's injured at the Combine. I think all three of them are in the conversation. They bring different things to the table."
Williams missed almost all of 2015 after suffering a neck injury in the opener but then returned and was part of a national championship with Clemson.
"I'm good. I'm healthy," he said before discussing his relationship with another Clemson product, Bills wideout Sammy Watkins. "I learned a lot about work ethic from him. I looked up to him a lot. I try to take something from all of the receivers I watch. I want to be the kind of receiver who can make plays all over the field."
Davis sustained an ankle injury while training for the Combine and won't participate this week. He caught 97 passes for 1,500 yards and 19 touchdowns last season and is bidding to join Randy Moss as the only MAC receivers drafted in the first round.
"A lot of scouts believe the level of competition I faced was nothing serious," Davis said. "I played against Michigan State my junior year and Northwestern and I feel like my tape is nothing to be ashamed of.
"It's always been a dream and a goal of mine to make it in the NFL but to be projected as a first-round pick is something I never imagined."
Oklahoma's Dede Westbrook (5-11, 175) is another talented receiver who has some versatility. He described himself as a competitor and said he wanted to make sure every team understood the level to which he would be willing to compete each and every day.
Alabama's ArDarius Stewart (6-0, 204) has an obvious Patriots connection thanks to his time with Belichick favorite Nick Saban. Stewart, who many prognosticators feels could go somewhere in the second or third round, is a versatile receiver who was asked to play all over the formation with the Crimson Tide, which is a trait that the Patriots love.
"I feel my speed and hands are my best attributes but I'll need to learn about NFL route-running because it's much different than in college," Stewart said. "I met with the Patriots here at the Combine but unfortunately I wasn't able to meet Coach Belichick. I know how close he and Coach Saban are so I look forward to meeting him soon."
USC's Juju Smith-Schuster (6-2, 220) has good size and speed and comes from a program that has sent some quality receivers to the NFL in recent years. When asked how he compared to former Trojans Robert Woods, Marqise Lee and Nelson Agholor he had a tough time answering.
Some scouts have likened his game to Brandon Marshall and Anquan Bolden, and he explained why.
"I think my football IQ and my toughness stand out," Smith-Schuster said. "I started 38 games and was willing to put my body on the line. I'm very competitive and that's what I'm hoping to display this week."
Continuing with possibilities outside of the first round, Virginia Tech's Isaiah Ford (6-1, 190) has plenty of speed and versatility. And he kicked off his Combine week with a meeting with the Patriots.
"My first formal meeting this week was with the Patriots," Ford said. "I felt like it went really well. I'd love to get a chance to play in that system. I feel with my speed I feel like I can make plays downfield and run the underneath stuff from the slot."
Cooper Kupp (6-1, 198) of Eastern Washington certainly has the work ethic and tenacity to make it in the NFL. He was a late-bloomer after entering high school at 5-4 and 119 pounds and eventually became one of the most productive receivers in the draft.
"The guys that last are the ones that put in the time," Kupp said. "That's who I am. It's part of my DNA. I like to watch all different kinds of receivers and try to take different things from them all. Larry Fitzgerald, Antonio Brown A.J. Green… art comes in a lot of different forms. Those guys do a lot of different things."
Other receivers who are possibilities on Day 2 include LSU's Malachi Dupre (6-2, 190), Michigan's Amara Darboh (6-2, 215), Cal's Chad Hansen (6-1, 195), East Carolina's Zay Jones (6-2, 202) and Penn State's Chris Goodwin (6-1, 205). All could be options as outside receivers. Darboh says he benefitted from the NFL experience of Jim Harbaugh.
"His competitiveness is off the charts," Darboh said. "He got us prepared. His competitive nature in every situation was great for us because that's what the NFL is like too."
A little further down the line there remains some quality options. Clemson's Artavis Scott (5-10, 193) and Texas A&M's Josh Reynolds (6-3, 197) represent two completely different types of receivers. Scott is looking to show teams he can be more than a slot guy while Reynolds is confident he can handle whatever teams throw his way.
"I want to show teams that I can go down field and make those big plays," Scott said. "I feel like I can run any route and play anywhere. I've talked to the Patriots at the Senior Bowl a little bit but not as much as people think."
When asked what he meant by the last comment, Scott smiled about his stature as a slot receiver and mentioned the Patriots penchant for such players.
Reynolds, on the other hand, had no trouble describing his abilities. "I'm a great route-runner, I have great hands and I can go up and get the ball," Reynolds said. "I could learn the inside but I'm mostly an outside guy. I'm a great transitioner, which I'm hoping to show when I work out."
Ohio State's Noah Brown (6-2, 222) is another big-bodied receiver who could be available in the middle rounds. He drew some criticism in some circles for his decision to leave the Buckeyes early after catching just 32 balls for 402 yards and seven touchdowns last season.
"Those people aren't the ones who are going to draft me and they aren't the ones who got me to Ohio State," Brown said of his critics. "I have a lot of confidence and you can't second-guess a life-changing event."
Brown is slotted as a late Day 2 or early Day 3 prospect, and there will still be plenty of options left at that point as well. Scott and Reynolds are in that area as well as Miami's Stacy Coley (6-1, 193), productive slot guy Ryan Switzer(5-8, 179) of North Carolina, Baylor's KD Cannon (5-11, 180) and LSU's Travin Dural (6-1, 206).
The Patriots potential interest in the receiver group will depend on the moves made prior to the draft, but even if the corps returns it's likely that Belichick will look to add some youth. If so there are plenty of options both inside and out.