The Patriots made a pair of expected offseason moves on Wednesday when the team released veteran tight end Scott Chandler and veteran wide receiver Brandon LaFell.
The two former free agent additions had two very different but very disappointing 2015 seasons.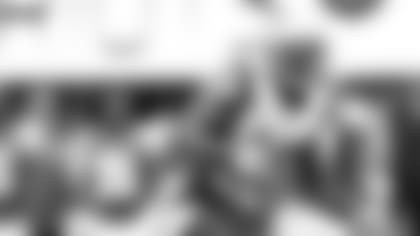 LaFell's second year in New England was derailed by a foot injury that was first an issue during team's 2014 title run. A year after establishing career highs with 74 catches for 953 yards and seven touchdowns, LaFell opened 2015 on PUP. Even when the former Panther got on the field in late October, he was seemingly not the same guy who'd built an impressive rapport with Tom Brady the year before going on to catch key touchdowns in postseason wins over the Ravens and Seahawks on the way to a well-deserved Super Bowl ring.
LaFell finished 2015 with 37 catches for 515 yards and no scores ... and far too many drops. As such his value - he was scheduled to have a salary cap number of more than $3.5 million when the 2016 league year kicked off next Tuesday - made him expendable. (New England will carry $1 million in dead money from LaFell this season.)
While LaFell was seemingly a perfect fit upon signing in New England - a rare free agent wide receiver who pretty swiftly carved out a productive role for himself - Chandler was the exact opposite. The former Bills tight end never found a role in the offense, despite a lot of work last summer in training camp in combo routes and red zone situations working in two tight end sets with Rob Gronkowski. The supposed Twin Towers idea never played out on the field, as Chandler caught just 23 passes for 259 yards with four touchdowns. The veteran was actually a downgrade from what the team got a year earlier from Tim Wright.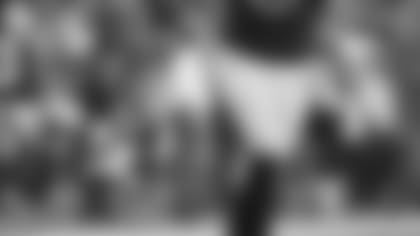 Despite plenty of targets at various times trying to get him going - see a Week 2 trip to his former home in Buffalo - Chandler just couldn't grasp things, either the ball or a consistent role. He was set to have a salary cap figure of just more than $3 million in 2016 and like LaFell will leave a $1 million dead money charge. To be fair to Chandler, the veteran was released with a failed physical designation after he battled a knee injury for the second half of the season.
But as the Patriots move on from the two veteran 2015 disappointments, it still does leave a lack of depth in Brady's group of pass catchers. Sure, Rob Gronkowksi, Julian Edelman, Dion Lewis and others will be back to be the core of the passing attack. But the depth remains a question, especially given injury history at the positions.
Aside from Gronkowski, the only other tight ends on the depth chart at this point are oversized, one-time tackle Michael Williams and second-year converted college QB AJ Derby, who missed his rookie season to an injury and may not be a high-level pass-catching option.
Needless to say the Patriots are very much in need of adding a pass-catching backup tight end option in the coming months either through free agency or the draft.
The same can be said for the "outside" receiver role after the departure of LaFell and the revelation by Brian Tyms, via Twitter, that his time in New England in apparently over.
Aside from LaFell, the Patriots didn't have another real "outside" receiver on the roster to close out the season. Aaron Dobson finished his third season on injured reserve but could certainly remain to compete for a job on the receiver depth chart after a pair of seasons in which the former second-round pick has caught a total of just 16 passes and no touchdowns over the last two years.
Clearly, New England will need to add some outside receiver types to the roster in the coming months. Some have pointed to the area as one of the Patriots two couple needs heading into the roster-building process. There will be interesting options available in the second round when the team makes its first selection. There are also will be some names on the open market in the coming weeks.
Letting LaFell and Chandler go was almost a forgone conclusion.
With Brady, Gronkowksi and Edelman returning, New England should - health willing -- once again have one of the best passing attacks in the NFL in 2016. But the depth of the pass catchers is certainly an area to keep an eye on as Bill Belichick looks to build another championship contender for the new season.