I don't know about you, but while the Presidential debates have kept me entertained, for the most part, I simply don't know if there's a horse in the barn that I like right now.
Hillary and Bernie.  The Donald, Jeb, Ted and Marco.  Good theater, yes.  Just don't know if any one of them can run a country, make tough decisions when they're needed, and stand up to withering pressure from an opposing side.
Sort of like a football coach, or a general manager running a team, isn't it?  Maybe even a quarterback leading his team on the field?  Do we have any candidates that might qualify in this regard?
Some enterprising voters in the recent New Hampshire presidential primary came up with a solution that apparently made better sense to them than voting for an established candidate.
Belichick for President?  Brady for President?
I'll wager neither the head coach of the New England Patriots, nor the QB, has ever thought himself to be a serious presidential candidate.  At least, not right now.  But our friends at the New England Sports Network put out a story this past week that mentioned some surprising names popping up with write-in nominations during the primary.
Bill Belichick received one write-in vote for President in the New Hampshire Democratic primary, according to official vote totals released by the state.  Tom Brady, meanwhile, received two write-in votes for President - one Democratic, and one Republican.  I suppose there's some doubt as to which political party TB12 identifies with.
While these New Hampshire Patriot fans undoubtedly are having the same difficulties I am in finding a candidate who suits my particular beliefs, it is interesting they would turn to a coach and a QB to lead this country.  And why not?  Both know how to lead, certainly.  Both know how to make tough calls in tougher situations.  Both have a definitive track record of success (at least in football) in overcoming adversity, and coming out on top in the end.
Hey, as far as I'm concerned, those NH voters made a couple of wise choices.  I could get behind Belichick or Brady under the right set of circumstances, I suppose.  But you know what sounds even better?
Belichick AND Brady, 2016.  Running together on the same ticket.  Can't say they don't know how to win, and I'll wager a "B&B" ticket could carry New England, at least.  The problem, however, would probably come from deciding who would be President, and who would be the Vice President?
TB12 isn't the sort of person that willingly falls into the background of irrelevancy like the VP does from time to time, is he?  Well, voters can dream, can't they?
Of course, with the way our politicians play their games these days, conjuring a "Belichick and Brady" ticket at this stage would be a little like closing the barn door after all of the horses have already bolted.
It might be the right move to make, but why didn't someone think about it earlier?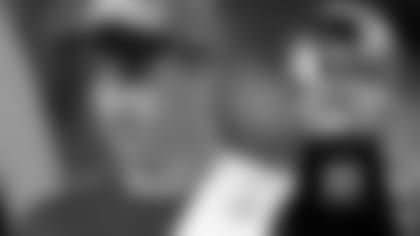 Manning story points to other issues
We have a real tendency in this country to tear down our sports heroes, don't we?
I say this not to make light of what is a troubling and potentially serious situation, but based on past history, it does seem increasingly rare that a superstar athlete can ride off into the sunset without some sort of controversy following them to the bitter end.
With regard to the recent lawsuit filed by a group of women alleging the University of Tennessee has created a hostile sexual environment - of which Peyton Manning was among the athletes cited - the New York Daily News published a report this past week describing some details in several lawsuits against Manning that are troubling at best, and criminal at worst.
Why did this come out now, when the alleged incident Manning was involved with took place 20 years ago?  The only reason I can come up with, is timing.  As Peyton Manning looks ready to potentially step away from a spectacular career as a quarterback, what better way to attract attention to a cause than to use his name as a focal point for the lawsuit?
Of course, if Manning is proven innocent, it's a terrible thing to do - besmirching someone's character for a misguided cause.  That's something Patriot fans are all too familiar with of late.
This isn't a side-by-side comparison of alleged unseemly misdeeds.  Rather, because we are quick to put our sports heroes up on pedestals for all to admire, we also have a tendency to shoot down these people when they don't meet our own often-over-inflated expectations.
The list of famous athletes who have managed to find trouble with the law, retired or not, is a long one.  Many of these athletes have trouble meeting their own expectations, much less yours or mine.
We should all hope that the real truth is discovered in the charges filed against Manning, whether you liked him as an athlete or not.  We should also hope that these athletes, whether on a pedestal or not, whether they're retired or not, or champions or not - simply behave better.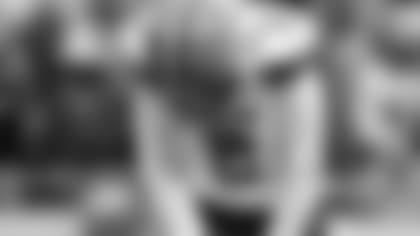 Johnny Football has help, if he wants it
Johnny Manziel's NFL career surely lies in a state of doubt, right about now.  Even though he's still under contract - at least for the next couple of weeks - to the Cleveland Browns, it's hard to picture another team taking a chance on bringing him in to play anytime soon, thanks to his much-publicized off-field antics.
Former University of Texas Heisman Trophy winner, and Pro Football Hall-of-Famer Earl Campbell says he would like to have an opportunity to visit with Manziel, with the hope of getting the former Texas Aggie Heisman winner some help.
It's a magnanimous gesture from one Texan to another - both are originally from Tyler, Texas, and of course, both won the Heisman Trophy at their respective arch-rival schools.  "I think some former Heisman winners like myself, some Hall of Famers that have done it all, he should sit down and listen to what we have to say because we've been through it all," Campbell told ESPN recently.
Campbell has certainly had his own health-related issues to worry about in recent years, some of it due to football-related health problems and an addiction to using pain-killers.  It might be a good idea for someone who has been through life's battles to offer guidance and advice on how to cope with the pressures of being a professional athlete.
But you know the old adage - you can lead a horse to water, but you can't make it drink?  Some people simply don't want to be helped, either.
"I would tell him that I used to be 23 years old," Campbell said.  "At one point I had Texas in the palm of my hand as far as an athlete.  At a very young age, my mother said it's not so important what you do now, it's what you do over your lifetime."
Listen up, Johnny Football.  Those are wise words from the one-time Houston Oiler and Texas Longhorn.  You could do a lot worse - and you're certainly heading in that direction - if you choose to ignore them.
But it is your decision.  Just like every other move you've made so far.
*John Rooke is an author and award-winning broadcaster, and just completed his 23rd year as the Patriots' stadium voice.  Currently serving in several media capacities - which include hosting "Patriots Playbook" on Patriots.com Radio - Rooke has broadcast college football and basketball locally and nationally for 27 seasons and is a member of the Rhode Island Radio Hall of Fame. *