When you're playing for Uncle Sam and he decides to put you in the game, you'd best be ready to play. No questions asked.
But what if, by some strange chance, your talents and skill qualifications developed over a four-year period in the military put you in a position where those skills are better suited elsewhere? Do you stick with the original game plan, or can an adjustment be made?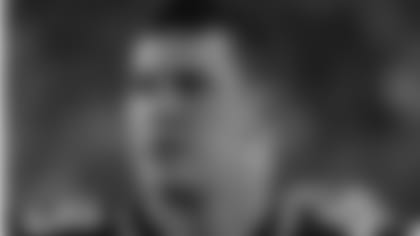 Consider the curious case of Patriots' long-snapper Joe Cardona, who may not play for the team in 2016. Cardona, as you may know, spent the 2015 football season as an integral part of New England's special teams unit, playing center and snapping the football to kicker Stephen Gostkowski and punter/holder Ryan Allen.
Cardona was a 5th round draft pick of the team a year ago out of the U.S. Naval Academy, and having played his college football for the Midshipmen, he is one of a very few players in the NFL who must hold down another job while trying to also navigate the rigors of the NFL.
You see, Cardona also has to play ball for Uncle Sam - fulfilling an initial five-year commitment to the Navy in exchange for having received his college education. It's the price paid by anyone who attends one of the nation's service academies or decides to enlist in the US military. Following graduation or an initial enlistment, commitments to the armed forces can range from three to five years, depending upon several factors.
One of those factors is the post-service job now attained by the graduate. But let's consider a little history, first, before drawing any conclusions.
More than 1000 US military graduates (including enlisted personnel) have played in the National Football League, and several decades ago it was not uncommon in professional sports to have an individual athletic career put on hold due to military service.  World War II-era rosters were dotted with military veterans, as were those teams that played during the Korean and Vietnam conflicts as well.
Want some big-time examples? Former Buffalo Bills' Hall of Fame coach Marv Levy was a member of the US Army Air Corps during WWII. Hall-of-Famers Otto Graham, Lou Groza and Chuck Bednarik also served during WWII. QB Roger Staubach fulfilled his commitment to the Navy after winning the Heisman Trophy, and served his full five years before finally getting his chance to play for Dallas in 1969.
It's also very hard to forget the legacy of Arizona's Pat Tillman, who left football at the height of his career and enlisted in the Army in 2002 following the terrorist attacks of 9/11.
Perhaps it was the case of basketball star David Robinson, however, that began to change the minds and attitudes of our military intellect. An extraordinary athlete who grew to 7-1 while attending the Naval Academy, Robinson had his original five-year commitment reduced to two years before joining the San Antonio Spurs as the #1 overall selection in the 1987 NBA Draft.
At that time, it seemed the military - or at least the Navy - understood the power of positive PR. Robinson wasn't going to pilot a PT boat, nor was he going to fly an F-14. But he could assist the Navy by doing what he did best - and that was to go play ball.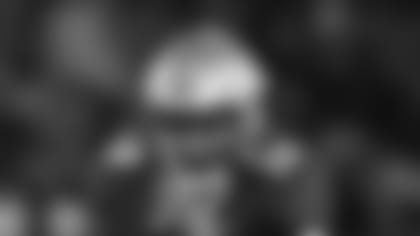 In this year's NFL Draft, Navy QB Keenan Reynolds was ultimately selected by the Baltimore Ravens, prompting the US Secretary of the Navy, Ray Mabus, to publicly comment on his possible status for next season. "I'm confident that we can work something out for Keenan to do both, to serve his country and to play professional football," was what Mabus told the Dan Patrick Show.
Joe Cardona successfully, if not somewhat hectically, managed to serve his country while also playing football by working at the Naval Academy Prep School in Newport, RI - balancing his off-field job with his on-field duties for the Patriots.
During the interview, the Secretary also mentioned Cardona by name, and that he's "been assigned to a ship and he's going to report to that ship, so he may have to leave the Patriots for the year to go fulfill that role." Even though he has a contract (3 years remaining, $2.47 million total) with the team, this very much leaves his football present, and perhaps his future, in question.
And that question begs another - why? Precedent has already been set, with the Navy allowing some athletes to pursue their pro sports careers while keeping their original commitments intact. Does the military - in this case, the Navy - prioritize which athletes get to play? Maybe the athletes who stand to gain the most positive publicity for the military gain favor over others, because of the positions or the sports they play?
The arbitrary nature of allowing Reynolds to pursue his athletic talents, while forcing Cardona to toil in relative obscurity on a ship based in Maine doesn't make much sense - especially when Cardona has already established he can handle both jobs. The Navy has also already said, "The opportunity for Joe to show off the kind of person he is, and the kind of person our military academies produce, is something that both Joe and the Patriots can benefit from.'' The comment came from Commander Chris Servello, a spokesman for the chief of Navy personnel, after the Patriots drafted Cardona last year.
Cmdr. Servello also told The Sporting News at the time, "We think that is of some real value to the Navy."
So I'll ask the question - what happened here, Uncle Sam?
Show me the money
It probably won't come as a surprise to many, but the New England Patriots know how to make a profit.
This past week, Forbes.com released its list of the world's most profitable sports franchises - in other words, the teams' making the most money before interest, taxes, depreciation, amortization and player transfers or trades are taken into consideration of total value or worth, and after operating expenses are deducted from dollars earned.
It also shouldn't come as a surprise that no Major League Baseball teams made the Top 20, with only the NFL, pro soccer and the NBA representing the elite of the elite money-makers.
11 of the Top 20 earning teams reside in the NFL, with the Dallas Cowboys coming in at #1 with a profit of $270 million based on figures available from the 2014 and 2015 seasons. The Patriots come in at #2, as Forbes reports New England's earnings at $195 million, just ahead of the Manchester United soccer juggernaut in the English Premiership at $190 million.
Think about that for just a sec. The Patriots earned more money in 2014-15 than it cost the Kraft family to purchase the team in 1992 ($175 million). That's getting some Return on Investment, isn't it? And since 2000, the value of the Patriots has increased more than 400%, while the average NFL team has improved its net worth by 273%, according to Forbes.
Five NFL teams, four soccer teams and one NBA team reside in the Top 10 of Profits - with basketball's Los Angeles Lakers the only highly-profitable hoop team at #5 overall ($133 million in earnings). Also representing American pro football are the Washington Redskins (7th, $125 million), the San Francisco 49ers (8th, $124 million) and the New York Jets (10th, $118 million).
No estimates were available, however, on how much the Jets could have climbed in these standings if they weren't already suspended in salary cap purgatory for 2016.
Insert rim-shot here. Ba-dump. Ching!
On second thought
Last week, we mentioned here that Philadelphia QB Sam Bradford was on the cusp of possible irreparable damage to his pro football career, and it had nothing to do with the two ACL surgeries he's had on his fragile knees.
Bradford's initial decision to ask for a trade and skip out on the Eagles' pre-season training workouts was met with incredulity almost everywhere, after expressing his disappointment with the teams' selection of QB Carson Wentz with the second overall pick in this year's draft.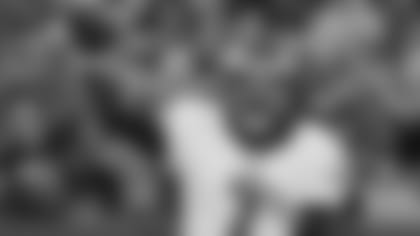 For a guy with little track record (in St. Louis), bum knees and a generous contract (with $22 million presently guaranteed), it certainly seemed as if he was embarking upon a journey from which there might be no return. A malcontented, oft-injured QB potentially afraid of a challenge to his authority, leadership or standing on the team can't possibly be what anyone is looking for in a leader, is it?
Upon further review, however, maybe the grass is a little greener in Philly than he originally thought. Especially with other potential landing spots (like in Denver) disappearing faster than a minnow swims through a dipper.
This week, Bradford decided to report for work. Smart choice made by him. It's true, the Eagles have invested in Wentz as their QB-in-waiting, even if he's not yet ready to play. But should the Eagles win this year and/or next, Bradford stands to do well for himself with Philadelphia.
And in a present-day league clamoring for QB's, perhaps he could do well in other places searching for a signal-caller, too.
*John Rooke is an author and award-winning broadcaster, and just completed his 23rd year as the Patriots' stadium voice. Currently serving in several media capacities - which include hosting "Patriots Playbook" on Patriots.com Radio - Rooke has broadcast college football and basketball locally and nationally for 27 seasons and is a member of the Rhode Island Radio Hall of Fame. *