We've already seen some cool headlines, and heard some pretty descriptive phrases when it comes to the Patriots' tight ends this season, haven't we?
Gronk & Marty
Twin Towers of Terror
Double Trouble
Ebony & Ivory
Double-barreled danger
A Dangerous Duo
Rice and Beans
The Boston "TE Party"
There have been others, certainly, that either reflect movie friendship/partnerships (like Thelma & Louise), a theme-park ride, a 1980's pop song, a Tex-Mex side dish or a reference to Colonial and early-American history.
Creative words and phrases cobbled together to describe Rob Gronkowski and Martellus Bennett - together - on the football field this season should appear like so many flavors on a Baskin & Robbins ice cream menu.
The two fast-friends even conducted a mini-contest via Instagram in the past week, trying out nicknames to describe themselves as a receiving tandem, as teammates, and as potential trouble for the rest of the league to deal with this season.  And while the NFL tries to figure out how to actually go about defending these guys, especially when they're on the field together, maybe we'll be lucky enough to just sit back and watch the show.
Informational and entertaining all at once?  It should be a good one.  
While Gronkowski has developed his ability to the point of being mentioned as one of the best to ever play his position, Bennett hasn't been far away from an apt athletic comparison to his new teammate.  Both are big (6-foot-6, 260+ pounds), fast (4.65-4.68 seconds at 40-yards) and have all-Pro pedigrees.  Both also have a reputation for being a bit mercurial in behavior as well, if not downright odd.
While the Patriots seem to have adjusted to Gronk's often-spirited ways, Bennett's quirkiness has led him to difficulties with previous stops in Dallas and Chicago.  Certainly, his outspoken nature has never been particularly pleasing to former employers or teammates, which is one reason why New England was able to give him a shot in Foxboro this season in the first place.  
His latest interview with his brother Michael (a Seattle defensive end) for ESPN The Magazine let loose on a few former teammates and opponents they've each faced, which for Martellus is about as un-Patriot-like as a Patriot player can get.  
"The way me and my brother have always been is, speak our minds and stand for what we believe in and stand for something," Bennett told the media recently.  "It's like if you stand for nothing, you'll fall for anything.  Whatever I believe in, I speak on that. I'm very honest, I go about that and that's who I am."
Conversely, while the Patriots undoubtedly have at least some work to do on Bennett's off-the-field predisposition, they have also been honest with Bennett as to their expectations of him on the field.  
Be who you are.  Be physical, explosive, and be a quick-study.  And no mention of being anything else, yet.
"When I came here, no one asked me to be anybody else besides myself and I think that's one of the biggest things - the freedom they give me to be who I am," Bennett said.  "I think they understand I'm smarter than I look, I just look like this.
"When you're able to be yourself," Bennett added, "everyone's able to see how authentic you are and understand who you are as a person, not one day I'm 'this' person and one day I'm 'that' person."
Teamed up with Gronkowski, Bennett stands to be a lot more than just 'that other' tight end on the field.  He also knows that because of Gronk's presence and ability, his chance to be successful increases with every passing day.  "Gronk is really (bleeping) good," Bennett offered during the first full week of training camp, adding "I think we've been raising each other's game. He does some things very well and I do some things different. 
"The thing is, we're built alike, but we're two totally different players," Bennett added. "The way we run routes, the way we go about our business is totally different.  It's been very fun playing with him because he's very passionate...It's just been a joy to play with him because he's one of those guys that makes you "up" your game, and I try to do the same for him."
"We're just working and trying to make each other better," he added. "I think that's what the whole tight end room is trying to do.  Everyone is trying to build each other up so that we can add more to the repertoire and become better players."
Whether it comes in the open field, or in the red zone, both players should prove to be particularly daunting to an opposing defense.  When you include Bear Pascoe, A.J. Derby, Bryce Williams, Steven Scheu and Clay Harbor in the TE mix, it's hard for even Bill Belichick to find much fault with the personnel.  
"It's been probably as good of a tight end situation, overall from top to bottom, as we've ever had here,'' Belichick said.
As for Gronk?  "It gets me excited just to see everyone making plays," Gronkowski said as camp began its grind.   
And we're excited to see a few more clever headlines come our way.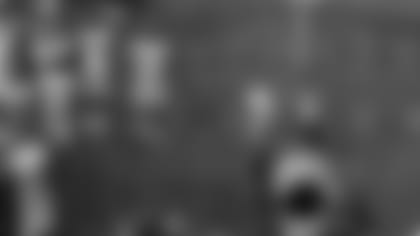 NFL embarrasses itself - again
Ok, so it's the preseason.  Football games in the preseason are about as useless as decaffeinated coffee.  
Coaches certainly don't look at it this way, even if some fans do.  Meaningful football?  Please.  That comes in September.  Still, when the schedule says to play in August, you're supposed to play.  And yet, for all of the pomp-and-circumstance surrounding the unofficial "kick-off" to the NFL season, the 2016 season instead began with a resounding crash-and-thud.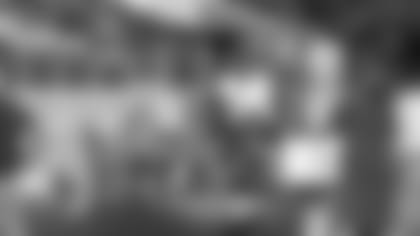 The first game of the year - the Hall of Fame Game in Canton, Ohio - was cancelled?
Country music star Tim McGraw played a concert on Canton's Tom Benson Hall of Fame Stadium this past Friday night, and combined with some wet weather the playing field took a beating.  But the field at Benson Stadium had already been under scrutiny in recent years for having a poor surface - which prompted renovations to begin right after last year's game.  Anyone remember Pittsburgh kicker Shaun Suisham tearing his ACL in that one?
Did the NFL forget there was a game to play there again this year, too?  
The paint used to line and "dress up" the field for the Hall of Fame Game between Green Bay and Indianapolis wasn't drying fast enough, apparently, so heat was applied to speed up the process.  Instead, the paint became a congealed mess of tar-like goo, which then combined with the field's rubber pellets to harden to near concrete-like conditions at mid-field.  The result rendered the field potentially more dangerous than it was a year ago.
"I thought it was a joke at first, honestly," said Colts' QB Andrew Luck.  "Sort of like a pull-your-leg, preseason type of a joke."
Actually, it was.  And, if that weren't ridiculous enough, the Hall of Fame (a benefactor of the game's proceeds) will issue refunds to paying customers, at a cost of about $4 million.  Oh, and not for nothin', but it just so happens the Hall-of-Fame weekend marked NFL Commissioner Roger Goodell's 10th anniversary as head honcho.
Yeah, it's just the preseason.  But it's also business-as-usual, of late, for the NFL.
*John Rooke is an author and award-winning broadcaster, and is beginning his 24th season as the Patriots' stadium voice.  Currently serving in several media capacities - which include hosting "Patriots Playbook" on Patriots.com Radio - Rooke has broadcast college football and basketball locally and nationally for 28 seasons and is a member of the Rhode Island Radio Hall of Fame. *