Trying to figure out who the Patriots might select in this year's NFL Draft is like trying to predict winning lottery numbers. It's almost impossible to accurately forecast, but when the results are actually known, there's always a little familiarity in there, somewhere.
Maybe you hit one number. Or two? And that's part of the fun, really. The suspense. The anticipation. The chance to put what you might know on the line, so to speak, to find out if you can really hit it big. Those teams selecting high in the draft, especially in the first round, have a greater opportunity for success.
But an equal chance at dismal failure, too, if the player they select doesn't perform.
With the Patriots not participating in the first round of this year's NFL Draft, does that mean there's less of a "sure thing" available to select, when it comes time to pick? Director of Player Personnel Nick Caserio says that isn't necessarily the case. "The reality is that our process really hasn't changed this year relative to what we've done in previous years. We have the picks that we have and we go through a similar process," Caserio explains. 
"We grade the players and then we'll evaluate the players and then we'll look up there and see at the time that we pick, whenever that may be, what one player looks like relative to another."
And again, selecting a particular player is a little like selecting a particular lottery number, when it comes right down to making your pick. "It all depends in the overall composition of the draft and how you think - you never really know how they're going to come off - but you have to make some kind of estimation of what you think makes the most sense," Caserio says. 
What makes the most sense? Drafting to perceived need, or selecting the best player available at the time of your pick? Much of the process behind this decision is based on philosophy, and where a team might be situated relative to the competition. In New England's case, would the Patriots be less likely to take a flier on a guy because of their selection philosophy, or more likely to take a shot on a player because they've long held an advantage over their most-common opponents? 
"I think you have to keep an open mind with a lot of this," Caserio explains. "Nothing is really set in stone, if you will. You have to be flexible, it's pretty fluid and you just have to be prepared for when every opportunity comes."
The Patriots' opportunity won't come until 59 selections have already been made in this year's draft. So it's seems safe to say Caserio, Bill Belichick and the staff have done much of their preparation and are simply waiting for the numbers, or players ahead of their pick, to be drawn. How (or who) they pick will be predicated on what (or who) is available.
So sure, it's a little like playing the numbers. In the lottery, you're forced to make all of your selections before the actual game gets started.
But isn't that the way it is in football, too? And how many numbers you actually hit - that's the key to how much you win. 
Christmas in April - and everyone has a need
For several years now, the Patriots haven't been one of the "needier" teams in the NFL. Their record speaks for itself. But when you deal from a position of relative strength overall, "need" still exists - especially when it comes to depth.
This is only one of dozens of opinions out there, navigating the ebb-and-flow of the NFL Sea before the Draft actually sets sail. But based on the roster as it is currently comprised, here are a few areas of perceived need (and depth) for New England, and a few names you might see the Patriots involved with: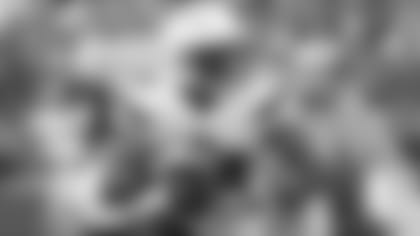 1) Running back - It starts with LeGarrette Blount re-signing, and the expectation that Dion Lewis will be able to return to his pre-injury abilities. Former UConn star Donald Brown has been added to the mix, too, but don't be surprised if the Patriots look to the future here for an every-down back if someone they like slips to Picks 60 or 61 in the 2nd round. Alabama's Derrick Henry? Yes, please. Kenneth Dixon from Louisiana Tech and Devontae Booker of Utah could also get a look here, if available.
2) Wide receiver - Despite recent history in the draft that has not gone well in this department, it doesn't mean the Patriots won't keep taking their shots if the right targets appear. The Patriots have selected 13 wide receivers in Bill Belichicks' 16 drafts previous to this one, and other than Julian Edelman, Deion Branch and perhaps David Givens - they've dropped the ball on the rest. Is the NE offense too intricate? Is Tom Brady too demanding? Is the college game too different compared to the pros? Yes to all, to an extent. The Patriots will still look to receivers with smarts, in addition to ability. TCU's Josh Doctson isn't likely to last until 60 or 61, but Tyler Boyd from Pittsburgh, Oklahoma's Sterling Shepard or even former Ohio State QB Braxton Miller (who projects to a WR in the pros) could be had here.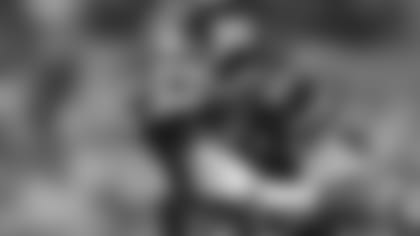 3) Offensive and Defensive Line - Both areas have obvious need for depth. Quality, too. But unless a projected first-rounder or early-#2 pick slips to the Patriots' spots in the 2nd, expect New England to push away from the table here until a bit later, where the majority of their 11 selections will come from. Some names that are mentioned as 2nd or 3rd round picks, if available in the 3rd round especially, are Notre Dame DT Sheldon Day, Texas DT Hassan Ridgeway and Mississippi State DT Chris Jones; on the offense, Auburn tackle Shon Coleman, Indiana's Jason Spriggs, Jerald Hawkins from LSU and Willie Beavers from Western Michigan will also rate a look. 
One other item to keep in mind - the Patriots haven't selected an offensive player with their first pick (#60 overall in this case, for this year) since 2011, when offensive tackle Nate Solder was taken from Colorado. As for a so-called "skill player," you've got to go back 10 years to 2006, when RB Laurence Maroney from Minnesota got the call as New England's Number One. Is the time right for history to (finally) repeat itself? 
Considering the events of the week already, you might expect a QB to be somewhere in this mix as well.
Schooling the Refs
The further we get from last season, the more difficult it will be to recall officiating woes.
But we had them, didn't we? 
In complete fairness to NFL officials, no one was out on the field trying to do a poor job at his (or her) craft. Sometimes, the rules get in the way. And other times, it's simply a matter of experience - or not having enough of it.
The NFL is going to try something unique in regard to the issue of experience this year, announcing last week they will send a group of officials to work games over the summer in the CFL - the Canadian Football League.
In a joint announcement with the CFL, the NFL says it will send their newer officials - primarily side and back judges - to work with Canadian crews during pre-season and early regular season games in June and July. Some CFL officials will also begin training in the NFL Development Program in an effort to identify potential future "talent" from north of the border, too.
We've already opined about the need for NFL refs to become full-time employees, rather than the part-time job-holders they currently are, if the league is really interested in improving the overall quality of officiating. Short of that added cost, having a true developmental league (hello, NFL Europe?) would also be a sure-fire way to get young, developing officials all the work they need.
But as we should all know, it's the cost that's the problem. This partnership with the CFL, however, is a good step to take toward the hopeful improvement and development of game officials.   
But we'll all have fun with the first "too many men" on the field call in Canada, eh?
*John Rooke is an author and award-winning broadcaster, and just completed his 23rd year as the Patriots' stadium voice. Currently serving in several media capacities - which include hosting "Patriots Playbook" on Patriots.com Radio - Rooke has broadcast college football and basketball locally and nationally for 27 seasons and is a member of the Rhode Island Radio Hall of Fame. *