As the villainous Dick Dastardly or Snidely Whiplash might have once said, as the good guys were about to win another battle following a failed attempt at chicanery - "Curses! Foiled again!"
Old Hanna-Barbera cartoon character quotes aside, it's the "curses" part that might concern some Patriots' fans right about now.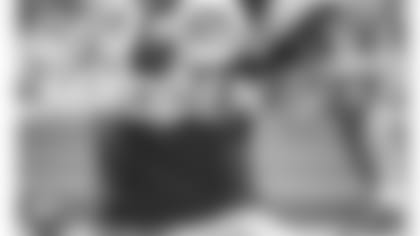 With Patriots uber-tight end Rob Gronkowski named to the cover of the EA Sports Madden NFL '17 video game this past week, more than just a couple of superstitious fans have to be wondering what fate might have in store for Gronk - or the team - this upcoming season?
If you're not up on your curses, past recipients of the cover honor on the Madden video game have had almost as much misfortune as those gracing the cover of Sports Illustrated. The SI magazine cover has long left an impression on readers that cover boys (and girls) can't possibly live up to their talent, largely due to the fact that it took extraordinary performances to put them on the cover in the first place. 
It's a bit hard to keep up with the "greatness" all of the time, isn't it?
Whether you believe in curses or not, the Madden game - named for the former Oakland Raiders' Hall of Fame coach and long-time NFL broadcaster - has become much the same icon for failure for a younger generation of fans as the SI cover has been for others since the 1950's. 
Both covers have had their share of photos of athletes performing in their splendor, only to have some grand misfortune appear later from out of nowhere - falling upon them as a cartoon character might have a thousand-pound anvil drop out of the sky...right on top of their heads. 
Need examples? Do you remember Pittsburgh Hall of Fame linebacker Jack Lambert? He appeared on an SI cover in July of 1984 with the headline "Man of Steel." Lambert missed most of the '84 season with a toe injury and retired soon thereafter. Or, here's another that hit me between the eyes in 1977, as Texas running back Earl Campbell won the Heisman Trophy, appeared on the cover, and the Longhorns were promptly spanked by Notre Dame in the Cotton Bowl - losing a probable national championship in the process.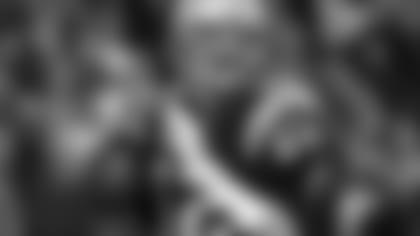 Patriot fans, how could you possibly forget Tom Brady's appearance on the cover of the Sports Illustrated NFL Season Preview in September of 2008, only to then suffer a knee injury that ended his season minutes into the opener against Kansas City?
There are dozens - hundreds, maybe - of examples of a possible SI cover jinx. The Madden cover has also had its share of doom and gloom for several recipients of the "honor," notably from Michael Vick's appearance in 2004 (he broke his leg in the preseason and played in only four games that year) and Shaun Alexander's presence in 2007 (rushed for 1000 yards less than he did in '06, and was out of the NFL two years later). 
If you choose not to believe in any stinkin' jinxes, well, you also have plenty of ammunition to back up your own arguments, of course. The New York Giants' Odell Beckham, Jr. actually took the Madden '16 cover honor over Gronkowski following his star-struck rookie season, and responded with an even-better year (96 receptions, 1450 yards, 13 TD's). 2015 cover boy Richard Sherman followed his appearance with another Pro Bowl year, although his Seahawks were ultimately done in by Malcolm Butler and New England at the end, right? 
And there was the not-so-little matter of elbow ligament surgery for Sherman after the season, too, just in case you were wondering.
So, what do you believe? Do you believe in jinxes, or has any curse reversed itself here?
"It's definitely reversed itself from back in the day," new Madden cover boy Gronkowski told ESPN.com. "You have to look at the players that were on it recently. You have Odell (Beckham), who had an unbelievable year last year. You have Richard Sherman, who went to the Pro Bowl the year he was on it. (ex-Detroit Lion) Calvin Johnson, who broke the receiving record when he was on the cover."
All true, of course. Plus, Gronkowski has already struggled through some tough times in his past with injuries and misfortune, so perhaps his "unlucky" period has already passed him by. And perhaps, injury and misfortune are simply inherent in a sport as fast and furious as pro football?
Still, it wouldn't surprise me to see Gronk and at least some Patriots' fans peek skyward every so often once the next season rolls around. 
You never know when the next anvil might fall.
Upon further review
Last week, we mentioned the plight of Patriots' long-snapper and Naval Academy graduate Joe Cardona, who looked as if he might have to put his pro football career on hold in order to fulfill his military commitment.
Which was fine, by the way. A commitment should be a commitment, and those in military service understand this. Except when the military has a rather curious way of deciding just who must serve, and who can postpone service in order to play pro football - as in the case of NFL rookie-to-be Keenan Reynolds.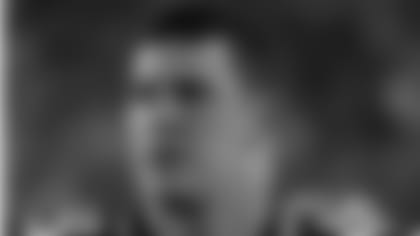 No less than the U.S. Secretary of the Navy, Ray Mabus, informed a national audience (via the Dan Patrick Show) that while Reynolds would be allowed to play for the Baltimore Ravens, Cardona would not be available to New England. No reason for the apparent move was mentioned, either, and in this case the Navy looked to be rather arbitrary with its decision-making process in coming to this conclusion.
Add to this the fact that Cardona had already successfully navigated the demands of both his military commitment and his position with the Patriots last season - on top of a service academy track record allowing athletes the opportunity to pursue their professional athletic careers - and we were left wondering why he was snubbed in this instance?
We've since learned that on occasion, positions assigned to some personnel don't always open on time, therefore resulting in temporary jobs and placements. In Cardona's case, he was to begin taking part in the Navy's Basic Division Officer Course in Norfolk, Virginia before he could report to his ship assignment on the USS Zumwalt stationed in Bath, Maine. 
But perhaps some others wondered, too, about the apparent double-standard in this particular case. 
Secretary Mabus announced last week on the Dan Patrick Show (think he likes Dan?) both Reynolds and Cardona have now received permission to play this season while serving in the Navy Reserves. Cardona will stay with his current Naval duties until he formally receives a change in his service requirements.
Whether you agree or disagree with the military policy in these cases, one thing is certain - consistency, if not common sense, should always be required. 
When is a number not just another number?
It was interesting to see the Patriots make a number switch last week, assigning rookie linebacker Elandon Roberts jersey #52 instead of the original number 51 he was initially given.
51, of course, was Jerod Mayo's number. Mayo decided to retire from the NFL in February after eight seasons in New England.
The Patriots have only retired a handful of numbers over the course of their now-56 years of existence. Gino Cappelletti (#20), Mike Haynes (#40), Steve Nelson (#57), John Hannah (#73), Bruce Armstrong (#78), Jim Lee Hunt (#79) and Bob Dee (#89) have had the honor bestowed upon them, but with 90-player training camp rosters every season, it gets more difficult with every passing year to take any additional numbers out of commission.
The establishment of the Hall at Patriot Place presented by Raytheon is certainly one way to honor past players for their accomplishments, and an induction into the Hall presently serves as an equivalent honor to retiring a number. But the move in pulling #51 off of the shelf for now, even if it is only for a short period of time before it gets re-commissioned, was a classy gesture by the team. 
It's a nod, if you will, to Mayo's career efforts with the Patriots. Who knows, perhaps someday he'll receive the ultimate honor of induction into the Hall?
For now, it's a subtle reminder that his game, and his presence, meant something to the organization.
*John Rooke is an author and award-winning broadcaster, and has completed 23 seasons as the Patriots' stadium voice. Currently serving in several media capacities - which include hosting "Patriots Playbook" on Patriots.com Radio - Rooke has broadcast college football and basketball locally and nationally for 27 seasons and is a member of the Rhode Island Radio Hall of Fame. *