Was it just me, or did it seem like when James Develin went down last year, the Patriots' running game went down with him?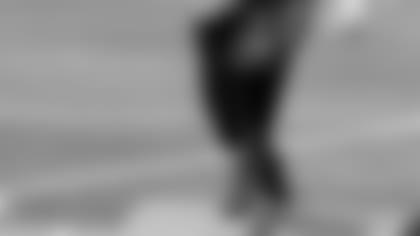 Sure, there were some great moments and performances - Dion Lewis definitely gave us a few "wow" moves on the field before suffering his own season-ending injury - but Develin's broken leg suffered in the pre-season almost a year ago in New Orleans cast a pall over the backfield that never really cleared.
That hard-nosed, willing-to-stick-his-neck-out-there type of blocking back...that "get behind me boys, I'll plow the road" type of guy was missing. It showed in the numbers, as well as in the huddle.
With Develin healthy and participating in 2014-15, the Patriots' running game produced 1727 rushing yards, good for 11th best in the NFL. Last season, with Develin missing for the entire regular season, the team total slumped to a mere 1404 yards on the ground - only 30th best in the league.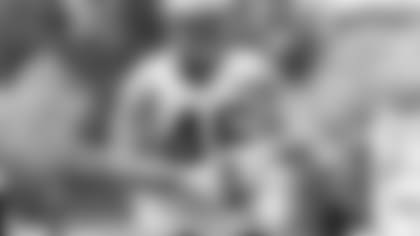 Develin's absence wasn't the sole reason for the reduction in production, of course. There were other injuries, game-plan changes, philosophical differences and momentum swings that all contributed to a reduced offensive output on the ground.
But Develin's absence was felt. Firmly in the offensive game plan before last season started, he's currently working to get his game back to where it once belonged - and that was in a prominent place.
"I'm trying to get better every day, and work on the little personal things that come training camp, we put the whole thing together (again)," Develin told the media recently, after a mini-camp practice session at Gillette Stadium. "It was a long season, and I'm just happy to be back."
Develin, a former defensive end in college at Brown, has been green-lighted for a full return to active duty. And for a guy who not only switched positions from where he played in college - but also sides of the ball - last season was a real learning experience for him.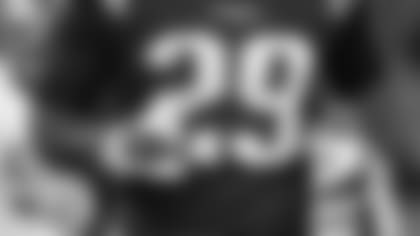 "The guys that were out there, they did the best that they could," Develin said. "I thought they did a really good job, having Steven Jackson come in and LG (LeGarrette Blount) doing what he did. It was a good group of guys and they all worked hard and gave it their all.
"I have seven years in the league now," he added, "so I guess I've got a little bit experience on some of the guys. But then there's guys in the locker room with 10-plus seasons, there's a wealth of knowledge in there and we all kind of just fired off of each other and gave each other little pieces of wisdom here and there."
So, was there any anxiety in not being able to be out there? In football, absence doesn't necessarily equate to the heart growing fonder - for anyone. "It was hard not being out there with my brothers and teammates," Develin explained. "But I had a job to do and that was rehab and get better, so I semi-focused on that and helped the team as much as I could from an outsiders' perspective.
"It was a learning experience for me, definitely, being on the outside looking in," Develin pointed out. "It was a good year to grow from."
Clearly, the team sees value in keeping Develin as a part of the running game. Not just from a numbers' perspective, but from attitude and effort. As a restricted free agent, he could have had a chance to move elsewhere with his career, yet the Patriots reached a deal with Develin two days prior to the start of the free agent period.
"I'm very happy to be a Patriot. It was a process that I didn't enjoy, the whole free agency process, but I'm glad to be back out here with my team."
And continue to get back to where he once belonged.
An international taste-test may be coming
Globalization of the NFL is very much on the league's agenda. With so much emphasis at present on international games, with Copa America taking place on the soccer pitch and the Olympics right around the corner, American Football doesn't want to be left behind.
It won't be. This past week, New York Jets' president Neil Glat predicted the NFL may ultimately compel teams to give up home games for a neutral-site game to be played on foreign soil. That isn't the case right now, but it seems volunteers for such magnanimous gestures are beginning to wane.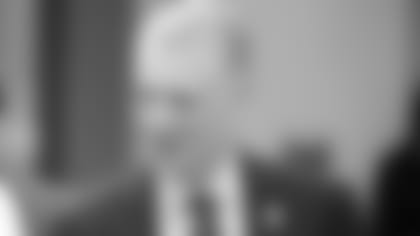 Pro Football Talk reports the NFL requires a home game to be given to the international effort only in conjunction with a successful Super Bowl bid. But the thought process may be changing after Pittsburgh Steelers' owner Art Rooney indicated his team may consider playing in Mexico.
As we've suggested here previously, and others have as well, the simple solution is to extend the regular season by one week to a 17-game regular season. Instantly, there would be 16 games per year that could conceivably be played at neutral sites - and no one would have to give up a home game and the revenue that comes along with it.
And with focus about to begin on a way-too-long pre-season slate of games - again - doesn't it make sense for the league and players to get together on a 17-game regular season? The NFLPA has not previously shown a desire to add to the schedule, but then again, they also haven't yet been shown the money.
This idea makes too much sense. It could make a lot of cents, too.
Welcome to the Twitterverse
If you're not that familiar with Twitter - the sometimes-snarky-but-oftentimes-see-all/know-all social media platform, perhaps it's time for an introduction.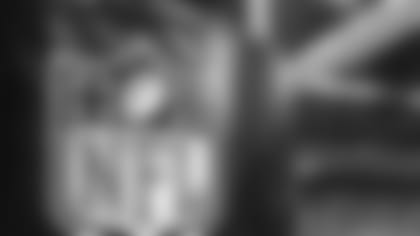 The company will stream "Thursday Night Football" this fall with a 10-game deal, signed with the NFL in April. Twitter will stream simulcasts of the CBS and NBC broadcasts of the Thursday night games, and will ostensibly make money by selling local advertising spots for each of these games.
The advertising industry expects the initial price "ask" to drop, even though advertisers are initially reporting they're more interested in Twitter's package than in the single-game (Buffalo vs. Jacksonville) Yahoo! Sports streamed last October from London.
Why? "Most important to us is the information we can garner from Twitter on the activity of the fans that are interacting with the games in real time," said one ad sales executive to the Sports Business Journal. "That's the biggest opportunity in the Twitter package."
"Twitter has a good understanding of what this universe is saying about our brands," said another ad buyer.
If you're on Twitter, ad execs want to know what you're watching, and how you're feeling about it. If you're not on Twitter, you might be missing out on the potential to have your opinions known by the ad industry.  You'll also be missing out on some of the biggest games of the week, if you can't be around a TV screen.
One thing seems certain - this fall, we'll be introduced to true, interactive TV, if we haven't been already.
*John Rooke is an author and award-winning broadcaster, and has completed 23 seasons as the Patriots' stadium voice. Currently serving in several media capacities - which include hosting "Patriots Playbook" on Patriots.com Radio - Rooke has broadcast college football and basketball locally and nationally for 27 seasons and is a member of the Rhode Island Radio Hall of Fame. *