Honestly, I don't ask for much during football season.
Good, clean competition (if that is possible) on the field with limited injuries, at least a few exciting games - and they don't have to go into overtime or down-to-the-wire to be exciting - and the New York Jets lose at least one game they have no business losing. 
More is better in this last instance, too. Maybe it's the New York arrogance or something, I don't know.
Outside of New England, others surely say the same thing about the Patriots. But all kidding aside, when looking ahead to what promises to be another memorable ride to the finish line, there are more than just a few things needed to fall into place this season for the Patriots to be where they hope to be in early 2017.
That is, of course, in another Super Bowl.
Among the many items, thoughts and ideas considered, here are five things we'd like to see happen this season - and should they actually happen, the Patriots could very well be working toward "one for the thumb" six months from now.
Ground and pound, at least on occasion
I know what the numbers tell us. Five of the Top 10 rushing teams from last season failed to reach the post-season. As such, running games don't seem to be needed as much in this day and age of spread formation, five-wide, shotgun-and-pistol set offensive football.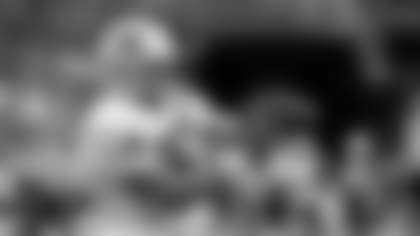 Au contraire, my friends. When the Patriots were in their "three-titles-in-four-years" dynastic run to Vince Lombardi's trophy in the early 2000's, a power back was featured in the offense (Antowain Smith, Corey Dillon) as Tom Brady was developing into one of the best quarterbacks this game has seen.
Pro football still boils down to two basic elements - toughness and physical play. Teams that can out-hit their opponents still win more often than they lose. With two supremely-talented tight ends in Rob Gronkowski and Martellus Bennett ready to give opposing defenses a weekly case of agita, plus depth in the trenches, it's time to blast some folks up front.
Besides, I've never known an offensive lineman that prefers to pass block more than he likes to run block. Wouldn't you rather hit - than be hit? Of course you would. It's about a mind-set, and about tempo. And for the running game to re-emerge as a weapon in New England, it's also about health for the guys carrying the ball as well.
Double, Double, toil and trouble
Pardon the play on words here, but speaking of the two all-Pro tight ends? 
Play them together. A lot.
With some talented receivers on the wings, the roster numbers may not ultimately end up this way, but "22" personnel packages (2 RB, 2 TE, 1 WR) could and should be in vogue. This aligns with the above wish for a return to more of a physical presence on offense. And, because of the speed and athleticism Gronk and Bennett possess, why not split them out wide to give other teams' secondary a case of the shakes?
It won't be your typical "heavy" package on offense. It's what the Patriots have been hoping to accomplish for several years now, with two multi-purpose tight ends running over, through and around a defense. Let's see them together, and let's see how teams try to defend the pair.
Let's then watch the Patriots celebrate in the end zone, often.
Don't let money destroy the fun(ny)
Not for nuthin', but it seems like half of the team is playing in a contract year, doesn't it?
Major monetary decisions are on the horizon for this team, which certainly stands to affect the franchise for the next few seasons. With Jamie Collins, Dont'a Hightower, Jabaal Sheard and Malcolm Butler on the defense, and Rob Gronkowski (did anyone spy agent Drew Rosenhaus at Gillette last weekend?) representing the offense all deserving of raises, the Patriots have some tough choices to make.
Can they make everyone happy? If not, how much of a distraction to this year - with everyone monetarily locked in place for now - will it become? The Patriots have traditionally been among the best at not allowing distractions to keep them from business as usual. 
It would be great, with another team primed and ready to perform at a championship level, to keep any and all contractual matters under control…even if they can't re-sign everyone to their satisfaction.
Playmakers make plays
With a game as team-centric as football - that is, where one player really relies on the guy next to him to do HIS job, so he can do HIS OWN job - every team needs a special playmaker that sometimes defies description.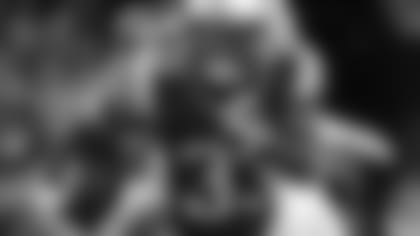 This Patriots' team appears to have a few of these players on both sides of the ball. Whether it might be Gronk or a healthy Dion Lewis, Julian Edelman or LeGarrette Blount on offense, or Collins, Hightower, Sheard or Butler on the defense - both units have athletes capable of turning momentum within a game toward New England's sideline. 
Unleash these guys. Let them roam, within reason, and do what they do best. Let them play. Playmakers make plays, and if thinking doesn't get in the way, some of these guys are bound to make a few. Or more than a few. You don't bring players into an organization with the intent to sit on them, or make them conform to you. You bring them in for another reason.
You bring them in to win games. New England may have more of these types of players than any other team in the NFL this season. There's a reason why, despite an early-year hiccup, the Patriots are still a Super-favorite.
Ride Brady's backside
If you can call Tom Brady's 4-game suspension a hiccup, there will be plenty of motivation from TB12 and his teammates over his league-imposed exile. Others might see this as an opportunity, or a chance to see what the organization really has in Jimmy Garoppolo.
Both are hugely important to the future, immediate and otherwise, of the New England Patriots. When TB12 returns to the field, you can expect emotions to fuel the fire. But you can't let emotions get in the way of the ultimate goal to win, and that's where Bill Belichick and the coaching staff come in.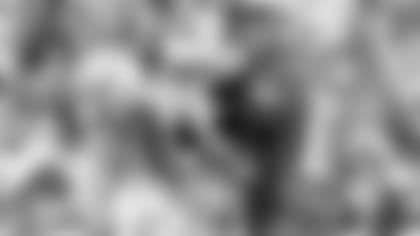 One thing has always impressed me about the way the football organization has been run - with an ever-present eye toward the future, while also maintaining proper focus on the present. No one in the NFL does this as well as New England. It's why this team remains in every post-season conversation after 16 years under Belichick's guidance. 
No one is perfect, but the Head Coach/Grand Poobah of the Patriots has been right a lot more than he's been wrong. Ride those coattails. I've had countless numbers of fans tell me "In Bill We Trust." No reason to change that philosophy now.
And ride the emotion behind TB12 when he takes the field again. Hiccups do have a way of mysteriously quieting themselves after a while, no matter how much they may bother you, don't they?
There are undoubtedly several other things we'd all love to see happen this season, including one in early February. But this is the bottom line for now - play competitive, smart, exciting football. Control what you can control, ignore what you can't. 
It's not asking too much, is it?
Faulk's play paved the way
With Kevin Faulk's induction into the Hall of Fame at Patriot Place, we would be remiss in not providing a few thoughts about a guy who in every way, shape and form embodies what it means to be a "Patriot."
Talented. Explosive. Straight-forward. Unassuming. Dedicated. Team-player. All-around guy.
Kevin Faulk was, and still is, each of those things as he is welcomed into the Patriots' Hall. There are others who are as deserving as he is and still have not yet received this honor, but Faulk's inclusion into the Hall is a smart decision by the nominating committee and the fans who voted him in.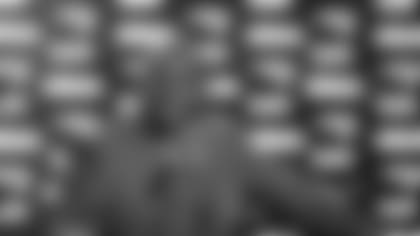 Kevin Faulk is the epitome of the 21st century New England Patriot. With all due respect to those who played before him - and there are dozens of outstanding players and people from the 1960's to the present time - Faulk is precisely what the Patriots have asked of their players on and off of the field since the Kraft family purchased the franchise, and especially since Bill Belichick took over football operations.
A selfless player willing to do whatever was needed to make a play, and win a game. Run, catch, block, return - and who can forget the direct-snap plays? Oh, and loyal too, as he showed the world during the past NFL Draft, wearing a TB12 jersey. 
Faulk isn't the face of the franchise, but perhaps he should be. This team and organization hasn't been built so much on stars, but rather on the willingness of individual, workman-like players to do whatever it takes to advance and to win. He didn't always succeed, but he did have several big plays in big moments throughout his NFL career. That's all you can ask of a player.
It's all we could ask of Kevin Faulk, and he usually delivered.
John Rooke is an author and award-winning broadcaster, and is beginning his 24th season as the Patriots' stadium voice. Currently serving in several media capacities - which include hosting "Patriots Playbook" on Patriots.com Radio - Rooke has broadcast college football and basketball locally and nationally for 28 seasons and is a member of the Rhode Island Radio Hall of Fame.