There seems to be a misconception here.
Just because there is a change in starting quarterback for the first time in almost 15 years (except due to injury in 2008), it doesn't mean this isn't Tom Brady's team any longer.  It still is.
But there seems to be some actual concern over Jimmy Garoppolo having to step into TB12's role during his suspension, and being able to lead the New England Patriots to wins over the first four games of the regular season.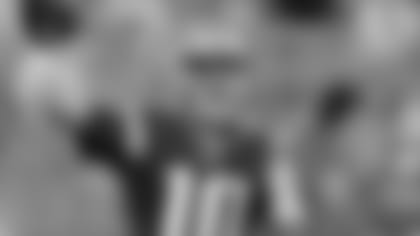 Angst?  Sure.  Anxiety?  Ok.  The unknown is always tough to get a handle on.  But real concern?  
Save that for something else.  To be more concerned over Jimmy G's presence would discredit the first four opponents on the schedule, and the Patriots surely know what they're in for – with or without Brady at the helm.  There would rightfully be some healthy respect over playing the season opener in Arizona even with TB12 playing, and an abundance of confidence for three straight home games to follow if he were at the helm.
You know I'm right about that last part.
That's not to say it will be Business As Usual in Arizona on September 11th.  It won't be, even though the team will soldier on because it has no other choice.  Anytime there is a change from "normal," it is proper to expect at least a little fear of the unknown.
But here is what we know about the change at QB.  The Garoppolo kid looks pretty good.
Even casual observers of the Patriots offense can see there is a definite rhythm to the routine when things are clicking.  With Brady at the controls, his ability to complete pre-snap reads, make any necessary adjustments and execute the plan is unparalleled, largely because of his quickness – both in a physical and mental sense.
Where Garoppolo comes in, he won't have the veteran savvy of TB12 under center, but he might just have the next best thing.  He'll have had three training camps of being an understudy, and he'll have had three off-seasons (plus two regular seasons) of learning, watching and repeating the actions of one of the best to have ever played his position.  And you know what?  He's even looking a little like Brady back there.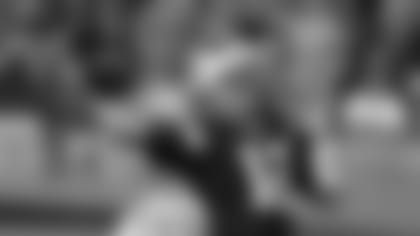 "I think part of that comes with just learning the offense overall," Garoppolo told the media recently.  "Year after year, you're going to be more comfortable in the system, whatever it may be.  I think I'm progressing the right way.
"There's obviously a long way to go," he added, "and you always want to be as precise and decisive as you can be, but I think I'm working in the right direction."
It has been hard to tell he's had the right kind of progression, if you go by his limited number of snaps in a regular season game, or his play even in the preseason – which until this year has been largely against backups.  You can say while he had some starter-like moments against New Orleans and Chicago in this preseason, he was also "just ok" against Carolina – which also boasts a Super Bowl-caliber defense.  
But here's the one thing that stands out, and why any real "fear" or concern should be put aside – JG will have TB12's full arsenal of weapons at his disposal when it comes time to play games for keeps.  He hasn't had that at any point in his career, yet.  Knowing the coaching staff will prepare him for what is likely to be an array of different defensive looks, blitzes and pressures from the Cardinals, Garoppolo will have what Brady has had – and that has helped make him great.
"You just have to go about your business the same way you always have," Garoppolo said last week, just before facing the Panthers.  "I'm not trying to do something crazy and do something I've never done before.  I'm trying to be myself and do what I do."
Which is, play to your capabilities.  The confidence is there.  His throws are quick, the release quicker.  His play in the pocket is improved, with a willingness to make his reads before pulling the trigger or running for cover.  Add to this improved maturity the presence of the "A Team" receivers and backs, and there's a reason why Jimmy G even looks a little like TB12 back there.
He's learned from one of the best.  All good apprentices bide their time until getting a chance to show what and how they've learned.  Now is Garoppolo's time, even if it still is Brady's team.
Picky, picky, picky
Yes, Carolina is a pretty good team.  They're the defending NFC champs for a reason.  But as long as we're all ramping up for the regular season, here are a couple of observations from the 19-17 preseason win in Charlotte: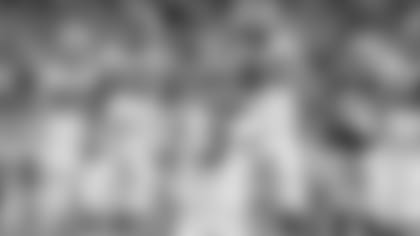 1-for-13 on 3rd down conversions isn't just bad, it's abysmal.  Again, Carolina is no slouch.  But the Panthers' starters didn't play the entire way, and there simply needs to be more of an emphasis on conversions here.  There will be.  But this was a red-flag moment.
27 carries for 81 yards in the running game?  It's not entirely fair to pin all of this on the offensive line, but the mixing and matching of players and combinations has to be a factor.  So does the game plan, and so does the need to see the QB's throw the ball.  More of an effort from the backs – whoever they are – to hit the gaps quickly and with authority is needed.
It's been fun to see the two-point conversion attempts following touchdowns.  The Patriots certainly are not giving away any house secrets here, but it would be more fun to see a successful two-point conversion (there's been only one), doing things the old-fashioned way – by winning the battle at the line of scrimmage.  Which they haven't (yet) done.
Kaepernick's conundrum
There's no real "right or wrong" here, where Colin Kaepernick is concerned.  Sure, he has as much right to voice his opinion as you or I do, and First Amendment rights to freedom of speech is one of the basic tenet's of our society, of course.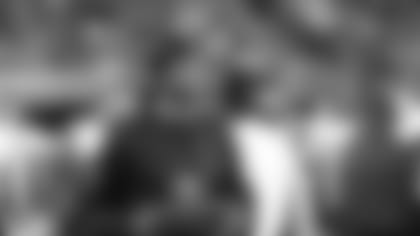 Where the San Francisco quarterback has messed up, at least from this point of view, is by vastly underestimating the feelings of some of his fellow pro football players.
And those of some of his teammates – past and present. 
It's one thing to take a stand on an issue that is likely to be unpopular with majority opinion, as you can ask any talk show host what that's like.  But to raise awareness and create critical thinking on sensitive issues – as Kaepernick is doing – takes a true sense of timing for the words to be effective, and make their mark.  
This is where Kaepernick has missed his target, and his opportunity, to really be heard.  He's engaged in a struggle for his very livelihood, likely to be a backup to Blaine Gabbert when the 49ers open their season.  That he's chosen now to go public with his feelings on America's woes – and I won't go specific here – by protesting our National Anthem and not standing is short-sighted at best, and just plain dumb at worst.
Maybe he feels it's "now or never," in an effort to get his point(s) across?  True bravery, true outspokenness, true leadership is always best-served when the speaker/leader is at the top of his or her game, so to speak.  How about what Muhammad Ali did in the 1960's?  Or what Tommie Smith and John Carlos did on the medal stand after winning at the Mexico City 1968 Olympics?  
The difference here – is those that came before Kaepernick, did what they did by recognizing they had the world stage to themselves.  They seized the moment.  I admire Kaepernick's bravery in his attempt to point out social injustice and have a discussion about it.  But his timing is way off, and he comes away from this looking like an ungrateful by-product of the very society that helped raise him.
The right or wrong, isn't in the issue Colin Kaepernick has created.  It's in his timing, based on past history.  It's off target – which, ironically, is why he's in a fight for his QB job to begin with.
*John Rooke is an author and award-winning broadcaster, and is beginning his 24th season as the Patriots' stadium voice.  Currently serving in several media capacities - which include hosting "Patriots Playbook" on Patriots.com Radio - Rooke has broadcast college football and basketball locally and nationally for 28 seasons and is a member of the Rhode Island Radio Hall of Fame. *