We are all, by nature, complainers.
Complain about this, argue about that, b*tch and nag about anything and everything else.  Why?  There are several different, plausible, explanations.
1) Our expectations are high.
2) Our wishes and/or demands are equally high.
3) By nature, New Englanders have a history of questioning everything, dating to British rule.
And perhaps most important of all:
4) We're spoiled by success.
The last, final thought does not by nature make us greedy, or ungrateful. Quite the contrary. We're spoiled as fans and followers of the New England Patriots by the results over the large part of the last two decades of play in the NFL. The standard of excellence - of winning - from this team seems to roll on from season to season with regularity and dependability, just as you know the ocean tide will come ashore every day.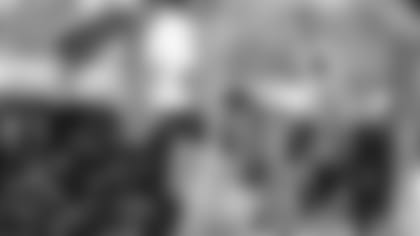 Those fans who remember the early, awkward and disappointing-but-entertaining early days of the team and franchise from the old American Football League days surely understand as well as anyone.  That doesn't mean there weren't some great players or good teams 50+ years ago, because there were.  But the astounding consistency of what these Patriots have accomplished - and continue to accomplish in the current era of parity and free agency - is so succinct, so exact…you can almost set your watch to it.
Bill Belichick, the Kraft family, the coaches, the players.  They've been good, they've been consistent, and they've been stunningly smart over time.  All of their prescience has led to our expectations growing by the year, month and day.  They have created our often inane habit, and our right, to complain.  When they fail, we rightfully ask "what happened?"  And "why?"
And as true New Englanders might have done years, decades and even centuries ago…we figure out our own way(s) to succeed.  Acceptable failure is not an option.
The Arizona game is a perfect example of New England in the Now, and what drives our expectations. Two turnovers on the road, against a good team. No Tom Brady. No Rob Gronkowski. No regular starting offensive tackles. No Rob Ninkovich. And no problem, really.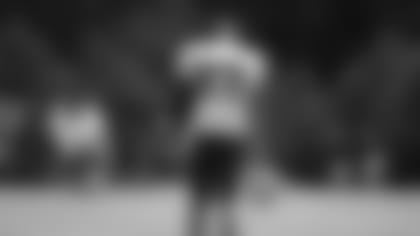 Sure, there were hiccups along the way, and we'll get to those in just a moment.  Because we always do.  But before the self-examination occurs, and before we get too much further into this so-called #killeveryonetour or #scorchedearthtour, we need to appreciate human nature.
When the NFL itself beats you down for the equivalent of a traffic ticket…when the national media bends its' wiry, elongated fingers of disbelief around your neck and assumes you are guilty, bad, or both…when the experts in Las Vegas, for all of their expertise, install you as almost a double-digit underdog in a game for the first time in more than 10 years (since 2002, if memory serves), you take notice.
Not for nuthin', but the Patriots have the best record against the spread in the NFL over the past 15 years, covering the number more than 57% of the time in all of their games, in case you haven't paid attention.  It's hard to be "just lucky" with that kind of frequency.
The guys who stepped up to play in the absence of others aren't exactly chopped liver.  Depth, especially quality depth, was addressed in the recent off-season.  The players played hard, even if it wasn't all perfect.  But it was good enough to win, to satisfy their own demands as well as yours.
So, complain if you must. It's our birthright, really. But appreciate what you have, while you have it.
Nitpicking never goes away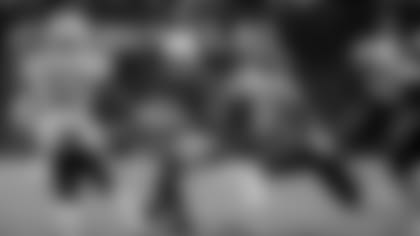 How can anyone possibly find anything wrong with a 23-21 road win over the #1 team in the NFL's so-called power rankings, and find anything amiss in Arizona's first September loss at home since 2009?
We can.  So can you, ya' know.
1) Penalties can kill.  So can turnovers.
Drives, momentum, opportunity.  Eight of them for 89 yards certainly didn't help matters Sunday night in the Arizona desert.  Holding on the offensive line was almost to be expected in a few instances, if only because the Cardinals are talented and the Patriots were missing their regular starters at tackle.  That's certainly a factor in any disappointment you might have had with Martellus Bennett in his Patriots' debut, because his Job One was to assist with blocking…especially without Gronk's presence in there as well.  New England started two backup tackles, two rookie guards and an undrafted center.  Marcus Cannon?  You notice him when he messes up, as is usually the case with a lineman.  The late 2nd quarter holding call on Shaq Mason was curious, however - because Mason is recovering from a broken hand and basically plays with a club on the end of his right arm.  He really can't grab very well.
As for the turnovers, fumbling the ball is as egregious an error under Bill Belichick as a Patriot player can commit.  That both Jimmy Garoppolo's fumble (strip-sacked by Chandler Jones in the 2nd quarter) and LeGarrette Blount's bobble in the 3rd quarter set up Cardinals' touchdowns makes them both particularly distasteful.  Expect plenty of scrutiny in the film room this week.  That the Patriots still won the game in spite of the boo-boos leading to scores, however, takes much of the angst away.
2) Would it have been too much for cornerback Logan Ryan to ask for a little help in covering a sure-fire Hall of Famer?  Or, would it have been too much for someone to realize Ryan might need a little help in covering a Hall of Fame receiver?  Because while early on it appeared Larry Fitzgerald wasn't the apple of Carson Palmer's eye, when crunch time arrived, Fitzgerald showed exactly why Belichick praised him as a future Cantonite last week.   Three first downs on completions from Palmer as Arizona took a 4th quarter lead, however, may have been more about Fitzgerald's talent than Ryan's lack thereof.  Still - a little recognition/assistance for a guy almost hung out to dry would have been nice to see.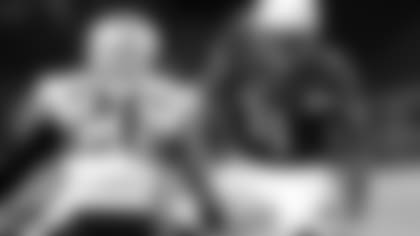 3) For all of the game-planning success in this one, there was one curious moment late in the first half that defied accurate description.  A collective brain cramp, perhaps?  Or designed to avoid a mistake?  Defensively, the backs played softer so Palmer couldn't get the explosiveness of the Arizona offense untracked.  It allowed for some shorter routes to appear too open, but overall, the strategy worked.  Offensively, Josh McDaniels allowed Garoppolo to get into a rhythm early and use short, quick throws to move the ball, relieve pressure and assist a wounded line.  But as the 2nd quarter neared completion, and knowing they were getting the ball to start the second half, there was no urgency to move the ball in an effort to pull off the familiar double-double of scoring last in the first half, first in the last half.  Blount runs instead of throwing the ball?  It led to a punt with 22 seconds left, and might have been a missed opportunity to put the squeeze on an opponent - on the road.
There's a time and place, guys
It's hard to find fault with someone's Patriotism when a guy wears socks with an American flag, like Devin McCourty says he did.  His family has a military background, and he professes the utmost respect for our country, our flag and our veterans.
So why did he and teammate Martellus Bennett raise their right fists into the air as the national anthem ended Sunday night prior to the kickoff in Arizona?
"Around the NFL, a lot of guys are doing different things.  It's all for the same cause, different social injustices," McCourty explained.  "We've talked as players throughout the league trying to make change in our communities one by one using our platform, not just doing it on Sundays and game days.  We've talked about different things we're going to try to do to help the country and help our communities out."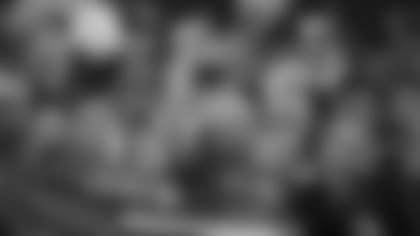 On the surface, his explanation is reasonable and plausible.  Even commendable.
Any other day or night, the right to express an opinion is unalienable in this country.  But considering the solemnness of the occasion, on the anniversary of the 9/11 terror attacks on this country, was it really wise?  Drawing attention to yourself, as opposed to giving attention where it should be recognized or might be better served, was a miscalculation on the players' part.
"We love this country, but it doesn't mean we can't improve it," McCourty added.  "As National Football players, we have a platform.  Just like many of us have different charities and do different things in the community, this is a part of it.  I'm proud to be a part of the NFL."
That's great.  Well said.  I don't doubt his Patriotism.  I don't begrudge anyone his right to speak out against injustice, whether real or perceived, and I admire his sense of responsibility because he knows he's visible.  But based on the TV coverage of his gesture - which caught only the last part of his and Bennett's right-fisted salute - it appeared to be something else.
Insensitive?  Perhaps.  What players sometimes fail to realize is that while there may be 70-or-80 thousand fans in the stands watching you, there are millions more watching on television.  They can only see what the cameras show.
Next time, make sure everyone gets the real message when you have something to say.
*John Rooke is an author and award-winning broadcaster, and is now in his 24th season as the Patriots' stadium voice.  Currently serving in several media capacities - which include hosting "Patriots Playbook" on Patriots.com Radio - Rooke has broadcast college football and basketball locally and nationally for 28 seasons and is a member of the Rhode Island Radio Hall of Fame. *