We're all worried about Jimmy, sure.  But don't let his banged-up shoulder keep you up at night.
It's easy to simply say, "well, that's football."  Because it is.  Injuries are a definitive part of the game, although it always seems like your teams' injuries are the worst.  The other guys always have it better, don't they?
Maybe they do.  But pity parties won't win games, and the Patriots have a monstrous task at hand just three weeks into the new season.  You have to go back more than 20 years (to 1992, by this count) to find the last time New England actually started three different quarterbacks in the same season.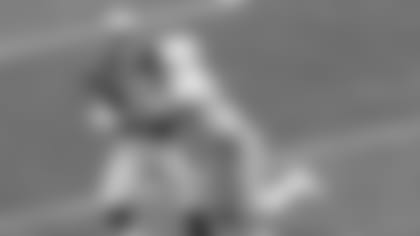 Hey Scott Zolak, you remember that, right?
It's a football-blessing to have had one primary signal-caller since the early 2000's, and to have had one of the best ever?  It's icing on the cake, it's gravy on the meatloaf, it's sauce on the pasta.  But now, it's a short-term problem for these Patriots, and a potentially long-term worry for fans and followers.
Tom Brady has spoiled us.  And just when it appeared there might be an answer to the looming question of a possible successor to his QB Reign in New England - ouch. The injury bug bites, in an always untimely manner, like the mosquito or the fly you're always chasing away but can never quite squash at the summertime party.  It's more than a little nuisance.
Jimmy Garoppolo was beginning to spoil us, too.  At the very least, his encouraging play through a game-and-a-half of his career as a starter certainly qualifies as an eye-opener, where there wasn't much previously to go on when trying to evaluate his potential.  His first three drives against Miami Sunday, resulting in three touchdown passes, were not just good.  Or brilliant, either.
That was scorched-earth stuff right there.
But now is when the payoff of off-season due diligence must take over.  Improving depth was a key component in the building block to the 2016 foundation, and while an extra QB never made his way onto the training camp roster, you can wager the football staff has had a plan to put in place.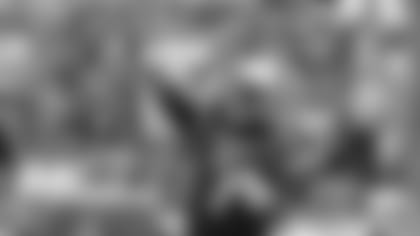 Good teams always have Plan B - or C, or D - ready to roll.
"Any time you see your quarterback hurt, your heart drops for a second," wide receiver Chris Hogan told the media after the game.  "Obviously, I hope it's nothing serious and he can make a speedy recovery. That's tough.  But at the end of the day, you have to move on."
Jacoby Brissett, for all of his rookieness, gets the first crack at moving on, barring a miracle cure or some super-salve for Jimmy G's ailing shoulder.  But that's ok, because Brissett has been through the motions.  He's gone through camp, the playbook, the drills and the observations of both Brady and Garoppolo ahead of him, trying to learn everything he can.  
Smart, young players know the veterans can teach them a thing or two.  It can help them climb their own ladder of professional success.  Has Brissett learned enough to this point?  We're about to find out the answer to that question, especially with a short work week ahead.
In the meantime, don't fret too much about Jimmy G.  Injuries happen in football, like death and taxes happen in life.  They are all inevitabilities.  And time usually does heal wounds.
Besides, there may be other things to worry about to keep you up at night, especially if Sunday's 2nd half against Miami was any indication.
Hold that thought
With 161 yards rushing on the day, you'd be hard-pressed to find too much fault with the play of the offensive line, right?  Oh, I think we can press.  We can press.
Let's start with seven penalties for 65 yards, including holding calls up front on Marcus Cannon and Joe Thuney that helped slow drives, although Cannon's call wasn't a factor leading up to a 21-0 2nd quarter advantage, and the first one on Thuney was also a blip on the radar overall.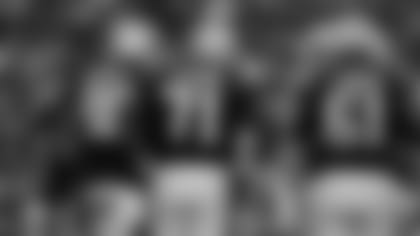 Cameron Fleming entered the game at left tackle on the fourth Patriot drive, and the offense promptly stalled and led to the first punt of the day.  It wasn't necessarily his fault, mind you.  But having some continuity is certainly a key to having success up front, and vice versa.
When you consider the personnel shuffling that has already occurred to this group in the scheme of things, overall Sunday's win was a positive step forward.  But the nagging, drive-slowing (or killing) calls and personnel shuffling will need to be minimized from here, especially with a rookie QB under center who doesn't need a big guy in front of him shaking his confidence.
That will happen naturally, thanks to the big guys in front of him on the opposing defense.  
Are we watching Flag football?
Speaking of flags, the officiating crew led by Craig Wrolstad seemed to have a little trouble in deciding just what was - and wasn't - a penalty on a few occasions Sunday.
Three times penalty flags were thrown for a perceived violation, only to have Wrolstad announce there was no penalty on the play.  Is that bad?  Is that good?  It probably depends on your point of view, or who you were rooting for.  But indecision is never good for a football official.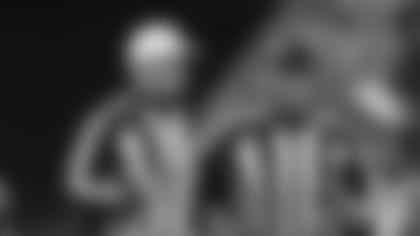 It's also never good for the players or coaches on the field, who can be led to believe some things are overlooked, while others get scrutinized.  Hey, it's early, and the refs need their reps, too.
But a little consistency from the guys in stripes can help the guys in the colored uniforms understand what they're looking for.  
A Tale of Two Halves
Maybe it was overshadowed by the blitzkrieg nature of the offense to start the game?  Perhaps some things were left behind in the locker room at halftime?
The offense had to re-gear itself for another signal caller, which always takes a little time.  But whatever it was, the defense was not the same in the 2nd half either, as opposed to the 1st half on Sunday.  You don't need a rocket scientist to point it out, but here you go:
149 net yards gained by the Dolphins in the first 30 minutes, 310 gained in the last 30.  
Miami converting 1-of-5 on 3rd down in the first half, 4-of-5 in the second.  
The Dolphins completing 22-of-27 passes in the second half.  
And Miami scoring 21 unanswered points in the second half.
In two games, the defense has seen five TD's and a missed field goal against them in nine second-half drives.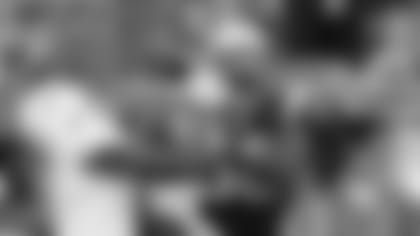 New England needed an interception from Duron Harmon with :09 remaining on the game clock to finally clinch the win after holding a 28-point lead, keeping one of the most unlikely comebacks in recent memory from occurring - against them.
The secondary seemed to play as if they had forgotten Ryan Tannehill had struggled against them in the first half.  Pressure from the defensive front dwindled as the game wore on.  
Did they miss Dont'a Hightower?  Probably.  But the defense also seemed to miss another key component to usual success - and that's ignoring the score up on the scoreboard.  
No matter how bad you've got it…
There are always others who have it just as bad.  Or worse. 
Take the case of the Cleveland Browns, who will undoubtedly face the full fury of Tom Brady's return in another three weeks.  Losing QB Robert Griffin III to a shoulder injury last week, the Browns lost a 20-0 lead to Baltimore Sunday - and lost back-up QB Josh McCown to a shoulder injury of his own.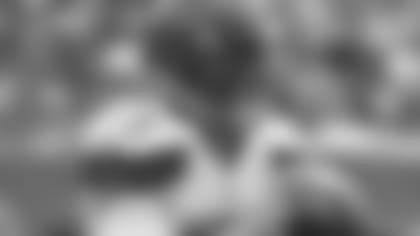 The Minnesota Vikings are 2-0, but also at a cost.  Having already lost QB Teddy Bridgewater for the season to a knee injury, uber-running back Adrian Peterson went down Sunday with a knee injury against Green Bay.  Good news?  Minnesota won, 17-14.  Bad news?  No one knows how long AD (for All Day) will be out.
And then there is the case of the Buffalo Bills, who will be up next after the next 'up next' (Houston) in two weeks.  NFL Network reported the Bills' owners met with the team's offensive players before they dismissed offensive coordinator Greg Roman last week.  And apparently, head coach Rex Ryan wasn't a part of that meeting.
Hmm.  Can't be good for long-term job security, especially since Buffalo is now 0-2 following their loss on Sunday to the New York Jets, 37-31.  Can there be a bounce-back this week, for a little momentum or pick-me-up before heading to Foxboro?
Not unless you count running head-on into Arizona as a bounce back, after the Cardinals hung a 40-dog on Tampa Bay.  See you in two weeks, Rex.  
Or will we?
*John Rooke is an author and award-winning broadcaster, and is now in his 24th season as the Patriots' stadium voice.  Currently serving in several media capacities - which include hosting "Patriots Playbook" on Patriots.com Radio - Rooke has broadcast college football and basketball locally and nationally for 28 seasons and is a member of the Rhode Island Radio Hall of Fame. *