Rex Ryan did tell us once upon a time, after all, that he wasn't here to kiss Bill Belichick's rings.
Sunday afternoon at Gillette Stadium, Ryan turned that thought right on its ear, as his Bills kicked the Patriots to the curb.   Buffalo's performance may have been surprising in its thoroughness, as the 16-0 final score over the Patriots would suggest.  But Ryan, the Bills' head coach and ever the wisecracker, also understands reality.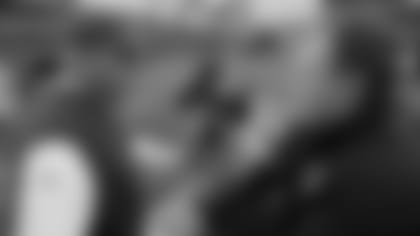 "God, it feels good to finally win here," he deadpanned, while adding "Been close about six times...finally won one, it was great.  But let's face it, they had a player out."
It would be too easy to simply say the outcome would have been different if Tom Brady had been at the helm of the Patriots' offense.  Certainly, both teams would have prepared differently in the days leading up to the kickoff, with a healthy respect for the other side.  
What actually happened in this one, however, was anything but respectful.
The Patriots were punched in the mouth by a team that seemed to know what was coming at every snap, at every turn.  Starting with the pre-game on-field scuffle between players, Buffalo's defense was focused on rookie QB Jacoby Brissett.  They had the Houston game film to learn about his and his teams' tendencies.  
That's all they needed.  The Bills were ready, the Patriots less so.  Add to this a slow start for the Patriots' defense - 10 days after pitching a shut out of its own - plus numerous mistakes with penalties and execution on both sides of the ball and in the kicking game, and the result really shouldn't have been so surprising. What was surprising, is the Patriots usually do this unto others, before having it done unto them.
"Every week is a challenge in this league," Bill Belichick explained in the wake of Buffalo's whitewashing, which was the first time New England has been shut out at Gillette Stadium.  "We just have to perform better.  We have to coach better.  We have to play better in all three phases of the game.  It's like that every week in the National Football League.  If you don't perform well, you don't do well."
And the Patriots didn't do well, as the final score would indicate.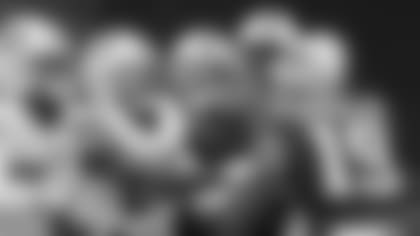 Maybe it was as simple as one side wanting - or needing - a win more than the other?  For obvious reasons, you can make the case that 1-2 Buffalo had more at stake in the outcome than 3-0 New England.  With so many issues (new ownership expectations, underperforming players, coaching staff changes) swirling in Buffalo like snow squalls in January, it's not hard to see who the desperate team might have been going in.
The Patriots simply didn't coach or perform to that same level of desperation, or motivation.  They usually do.  And that's what was so surprising about the outcome.  "They coached better than we did," Patriots offensive coordinator Josh McDaniels told WEEI this week.  "They had a plan for what they were going to do.  They played better than we did, executed their game plan and I have to give them a lot of credit."
New England played Sunday like they were waiting for something that never arrived.  We'll soon find out if that delivery has been made.  In the meantime, on occasion, you simply have to hand it to the other guy.  As hard as that may be to do, depending on your like or dislike of Rex Ryan, his Bills had an answer for what the Patriots put out on the field.  
Like he said a few years ago, he's not here to kiss any rings.  In this case, he finally learned how to grab at least one brass ring of his own, with a rare win in Foxboro.
The dirty laundry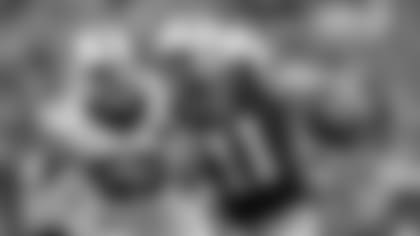 There was plenty of dirty laundry on display for everyone to see Sunday.  So much so, that it's actually difficult to select the dirtiest items - only a week after having trouble finding any dirt at all following the 27-0 win over Houston.  
It was tough to narrow it all down this week.  From the game plan, to the execution, the mistakes (mental, physical and special teams), the lousy tackling and the results, it was downright un-Patriot-like. 
But the penalty flags made a rude appearance right at the start, with a spectacular, 90-yard catch-and-run play for Julian Edelman wiped out by Chris Hogan's offensive pass interference call on the game's first play.  The call set the tone for the entire day, with nine penalties (and 74 yards of mark-offs) snuffing out several opportunities for the Patriots to light a badly-needed spark.
When numerous flags fall, on both sides of the ball, they usually indicate one of two things - either a team doesn't know the rules very well, or they don't care about the rules very much.
Which is it, in this case?
Soft as Charmin?
You're already scuffling with penalties, miscues and a lack of overall execution.  And yet, coming off of a shut out win over the Texans, the defense opened tentatively against Buffalo.  
The Bills converted three of their first four 3rd down conversions (winding up 7-for-15) to gain badly needed momentum as the Patriots struggled from the start.  Buffalo ran 32 1st down plays and gained 137 yards of offense (4.4 yards per play), which doesn't seem terrible - but it set themselves up with manageable opportunities on subsequent downs.  At one point midway through the 2nd quarter, Buffalo had a 14-1 advantage in first downs, and a 208-34 advantage in total yards.
Time of possession was also 2:1, in favor of the Bills.  When a stop was needed, none came.
Clearly, the Patriots defense was concerned with Tyrod Taylor's ability to get outside of the passer's pocket, and make plays with his legs.  They underestimated his ability to make plays with his arm too, which he did.  Taylor had plenty of time - too much time - to throw, and the NE secondary paid a price.
Logan's Run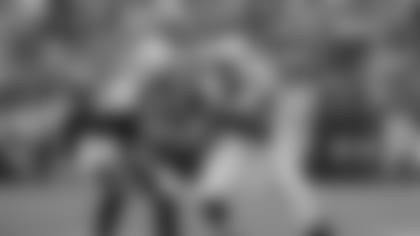 The stat sheet says Logan Ryan had 17 total tackles for the game, which sounds like a big number, sure.  But it isn't necessarily a number that indicates a stellar performance.  While some of his stops came in run support (which could be an indication of lapses elsewhere), it also shows Ryan was frequently a target of the Bills' offensive desires.
Having to make tackles on receivers can show some struggle in coverage.  Add to the mix a lack of pass rush over the concern of keeping Taylor in the pocket, and Ryan had a tough day at the office.  The defensive woes weren't all on him, but on a day where someone - anyone - needed to make a play, Ryan's plays were very much reactive.  
Look who's back?
Yeah, we know about TB12.  We also know about defensive end Rob Ninkovich, who also served a four-game suspension for a positive test on a banned substance. Ninkovich suffered a triceps injury during training camp, however, so his status for this week (and beyond) will be determined in practice this week.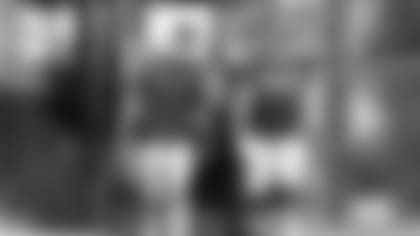 Teams getting players back from suspension may request short-term roster exemptions for those returning players. 
In case you missed it, the Buffalo Bills also have a couple of players returning from the suspended list this week.  Defensive end Marcell Dareus was suspended for a substance abuse violation and checked himself into a treatment facility.  The Bills tweeted Monday morning that "99 was back."  And, offensive tackle Seantrel Henderson is eligible to return following his own four-game suspension for violating the NFL's substance abuse policy.
Is there a common theme here?
No less than eight other NFL players completed their season-opening four game suspensions this week, all with varying degrees of immediate eligibility.  Next Sunday's opponent, Cleveland, had receiver Josh Gordon 's suspension end, but Gordon announced he will enter a treatment facility to address his problems.  His future, whether with or without the Browns, is in doubt.
Is the NFL into policing crime and punishment, or playing football?  This doesn't excuse anyone from following the rules that are written.  But judging by the slipping TV ratings reported by some media outlets, perhaps the emphasis on the game now needs to return to the actual game on the field?
Rather than showing us tired re-runs of "Who's the Boss."  Right, Mr. Commissioner?
*John Rooke is an author and award-winning broadcaster, and is now in his 24th season as the Patriots' stadium voice.  Currently serving in several media capacities - which include hosting "Patriots Playbook" on Patriots.com Radio - Rooke has broadcast college football and basketball locally and nationally for 28 seasons and is a member of the Rhode Island Radio Hall of Fame. *