It's rare that we get one of our own around here.
An actual New Englander playing for the New England Patriots? Rarer than a snowstorm in May - but as we know, that can actually happen from time to time.
In the case of Hartford native Terrance Knighton, it may be an unlikely return home to New England - after all, just a few short years ago, Knighton was an arch-enemy as a member of the Denver Broncos. But the one-time Connecticut Yankee in Peyton Manning's Court has kept the ties that bind him to home intact.
Thanks primarily to his love for New England's sports teams, especially the Boston Celtics.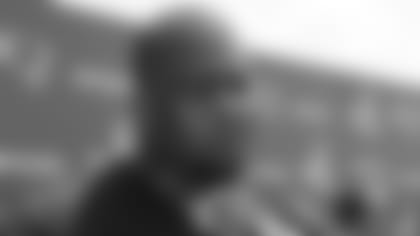 "When you're born in Connecticut, at birth you have a choice," Knighton said just after his signing with the Patriots was announced in early April. And instead of following a legion of Nutmeggers who choose to chase the fortunes of New York sports teams, Knighton deferred. "I chose to go with Boston," he said. "I'm a big Celtics' fan, Red Sox, Bruins and Patriots' fan growing up. (Coming home) means a lot to me, but also my family."
As his Patriots' tenure on the field began last week with Organized Team Activities, Knighton's passion for basketball - and his Boston Celtics fandom - began to show itself through his friendship with Kevin Durant, who has plied his trade quite well with the Oklahoma City Thunder. Durant, however, becomes a free agent after the current season is complete, and Knighton has let his friend know he'd love to welcome him to Boston.
"I'm leaving him alone right now, letting him finish up," Knighton told reporters last week at Gillette Stadium. "I love how he's playing, but as soon as the season's over - if he's hoisting the trophy or not - I'll be texting him every day, calling him, flying down to OKC.
"I'll be in his ear a lot. Trust me."
While that may be music to a New England sports fans' ears, Knighton naturally has more immediate concerns. First, he hopes to contribute in a positive way to the football team he grew up following and rooting for - even while he may have been temporarily relocated elsewhere.
"I'm very happy to be here, man," Knighton told reporters last week. "Obviously, a team I watched my whole life growing up down the street about an hour and a half away from here, I'm just happy to be on this side now. I've been battling against them for years. I'm just happy to be here putting in hard work and I'm trying to bring my attributes to this team."
He also mentioned, by the way, that he's an expert when it comes to applying pressure, so that's a good start. Maybe that will help when it comes to recruiting his buddy Kevin Durant to Boston, and maybe it won't.
But undoubtedly, applying pressure is exactly what Patriots' fans will hope for when it comes to facing opposing quarterbacks in the fall.
After all, this Connecticut Yankee now resides in Tom Brady's court.
Brady's culinary delights
As long as we're on the subject of Pot Roast playing in Clam Chowderville - did you get your hands on one of Tom Brady's new cookbooks?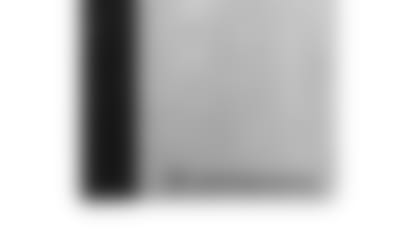 It's not really a cookbook, as Brady explained recently to GQ Magazine, but a self-described "nutritional manual." In fact, "TB12's Nutritional Manual" was actually for sale on tb12store.com for $200, with the 103-page hand-assembled book featuring screw-post binding (so it can be updated with new page entries for subscribers) and natural wood covers.
But the pre-order phase is sold out.
Inside, the manual largely contains Brady's philosophy on nutrition, along with 89 seasonally-adjusted and inspired recipes that anyone can use to support a nutrition or diet plan. And with Brady's so-far apparently successful nutritional plan helping to keep him in peak physical condition when normal, regular, soon-to-be-40 year olds might otherwise be staring straight into middle age and/or middle bulge - well, why not take a shot, right?
If you can't be Tom Brady, at the very least, you can be like Tom Brady. Or perhaps, cook and eat like Tom Brady.
Inside the manual, there are also lists and suggestions of "do's and don'ts," such as decreasing inflammation, increasing pliability (your ability to bend like Gumby, I presume) and eliminating processed foods and refined carbs.
Foods that are listed for some of the recipes include "yuzu juice." It's not the only suggestion I've never heard of. But then again, I've never seriously considered staying in NFL peak-performance shape well past my 40's.
But hey, if you think it could work for you - go for it. Many of the recipes were created by Brady's personal chef, Allen Campbell. His diet has been dissected and analyzed as largely free of processed foods, sugar, refined carbohydrates, gluten, dairy, tomatoes, salt, caffeine and alcohol. But if you like nuts, well, it's got a lot of nutty suggestions.
If you missed out on the pre-order sale, check back again in early June when more manuals could become available. In the meantime, bon appetite.
Reynolds gets his assignment
As the Memorial Day weekend began, Midshipman and former Navy quarterback Keenan Reynolds learned his assignment for the upcoming weeks and months - he can begin pursuit of his NFL career, as a sixth-round draft selection of the Baltimore Ravens.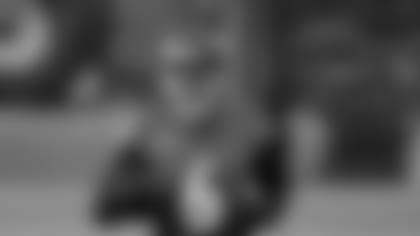 U.S. Secretary of Defense Ashton Carter made the announcement last Friday in his graduation speech to Naval Academy graduates in Annapolis, MD. "I would like to thank the Navy for allowing me to represent them while taking advantage of this unique opportunity," was Reynolds' response to the news.
Anything new on Patriots long-snapper Joe Cardona's assignment? Also a Midshipman, as we've reported previously Cardona was initially assigned to the USS Nimitz stationed in Maine, following his year of working double-duty between Gillette Stadium and the Naval Preparatory School in Newport, RI.
However, Secretary of the Navy Ray Mabus told a national audience via "The Dan Patrick Show" in early May that Cardona would also be allowed to continue pursuit of his football career, along with Reynolds.
The U.S. Department of Defense announced last week undrafted free agent rookie Chris Swain, who signed with San Diego, may also defer his military service in order to play with the Chargers. But there has been nothing further on Cardona's status.
Since it was a holiday weekend, perhaps Cardona's assignment got delayed in the mail?
*John Rooke is an author and award-winning broadcaster, and has completed 23 seasons as the Patriots' stadium voice. Currently serving in several media capacities - which include hosting "Patriots Playbook" on Patriots.com Radio - Rooke has broadcast college football and basketball locally and nationally for 27 seasons and is a member of the Rhode Island Radio Hall of Fame. *