In this pass-happy era of pro football, is a real running game a real necessity?
It's meant to be a serious question. 
Sure, running the ball is a part of the game, if you're interested in keeping a defense honest. Having a back in the backfield to block, or to catch passes, is also a part of the game these days. Oh, and play-action passes? In theory, they don't usually work very well if you don't run it in there every so often.
But what about an actual commitment to running between the tackles with any regularity? Three yards and a cloud-of-dust (or these days, turf burn)? Student body right or student body left? 
What did the late, great Kansas City coach Hank Stram so famously call out in those NFL Films from the late 1960's? 
"65 Toss Power Trap, boys!"
A running play. Maybe the most iconic play call in Super Bowl history, immortalized by NFL Films from the Chiefs' Super Bowl IV victory over Minnesota. And every time the post-season rolls around, we see and hear Hank Stram calling it again. A running play.
Perhaps, however, the speed and quickness displayed in the game these days on defense just doesn't give running backs any real room to roam. And, perhaps the game has simply evolved in the last 35-40 years to where the passing game simply adds more excitement – plus scoring and TV ratings, of course.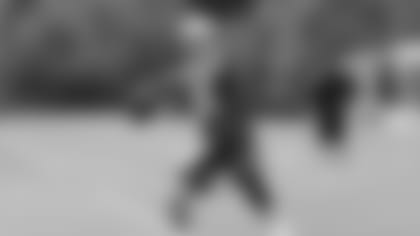 Long gone are the days where coaches used to think "three things can happen when you throw a football, and two of them are bad." With short passing games now in everyone's playbook, "winging it" takes on an entirely new meaning.
But the running game shouldn't completely disappear. There is a time and place for everything, and every play call. It's why Tom Brady may be one of the best ever at the QB sneak – recognizing gaps in a defense on short-yardage plays. Or, recognizing the need to control the game tempo, and controlling the clock while holding a lead.
The Patriots have certainly had running backs capable of being among the very best during their time in the NFL, even if New England hasn't exactly been known as a smash-mouth offensive team in recent years. Long-time Patriots fans will understand the irony here, as the Patriots actually hold the league record for team rushing yards in a single season (3165 yards in 1978) led by Sam "Bam" Cunningham. 
But what you may not remember is that no running back on that team individually rushed for 1000 yards. There were three (Cunningham, Andy Johnson, Horace Ivory) plus QB Steve Grogan who each rushed for more than 500 yards, on the way to an NFL-record 181 rushing first downs.
That year, it was a phrase you've undoubtedly heard before – it was a running back-by-committee. This is where the NFL seems to be these days, with several teams opting to let multiple players "run it in there." And it appears this is exactly where New England will be this year as well.
LeGarrette Blount, Dion Lewis, James White, Brandon Bolden, Donald Brown, Tyler Gaffney, Joey Iosefa and D.J. Foster are the running backs currently on the roster, and multi-purpose FB/TE James Develin is expected to have a role as well. While this team most likely won't keep everyone they have right now, barring injuries they will keep those who show versatility, and those who show an ability to "run it in there."
"I need to just be ready for any and every situation," newcomer and former Chargers' and Colts' back Donald Brown said this past week after a mini-camp practice. "I've been around this league long enough to know you can't slot yourself into a particular role. You need to be ready for anything and everything, and just be ready for every opportunity."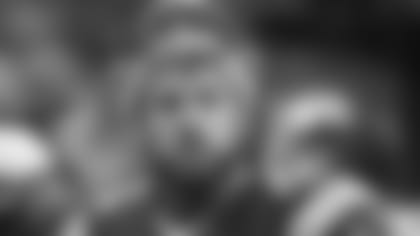 Develin echoes those thoughts, and added "we're all out here trying to learn from each other. There's a wealth of knowledge in (the group), and we all kind of just fire off of each other and share pieces of wisdom here and there. There's always things to be discovered and to be learned out here in the NFL, because the game is constantly changing. 
"If you rest on your laurels," Develin added, "it's not a good thing."
The real necessity then, it seems, is to be ready for anything when it comes to the running game. Who knows? Maybe someday, the game will come full-circle and the Patriots will need another Sam "Bam" Cunningham to run it in there.
Rex already on the firing line
One thing Jim Kelly has never done is mince words.
The Hall-of-Fame quarterback told Jim Rome on CBS Sports Radio last week he thinks the Buffalo Bills must reach the playoffs for Rex Ryan to keep his job as head coach.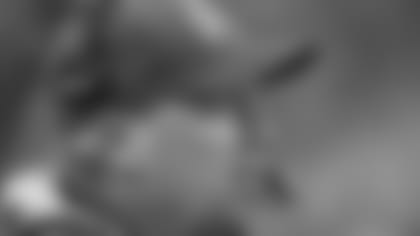 "I think we need to do it (make the playoffs)," Kelly told Rome. "I think we have to do it. If we don't, I think Rex will probably be looking for another job. I think everybody knows that, including Rex."
Nothing like putting a little pressure on a guy when training camp is still more than a month away. But facts are facts, and the Bills haven't seen the post-season since 1999. 16 straight seasons have ended with early trips to the golf course – or the skating rinks. It is Buffalo, after all. And it's the longest active playoff-less streak in the NFL.
But it doesn't seem to concern Ryan in the least bit. "The media looks at it, well, we have to win this year," Ryan told MMQB.com last month. "Or what? Oh, I'm going to be fired? I don't think so. I'm not going to worry about it, because we are going to win anyway."
But it does seem curious that someone with as much cache as Jim Kelly has would publicly begin the spin on his old team's coach, unless he already knew what the team was thinking...doesn't it?
The QB of the NYJ is...
...well, we don't know for sure. But while the posturing and negotiation apparently continue in an effort to re-sign Ryan Fitzpatrick, the Jets head into their three-day mini-camp with one thing certain.
Geno Smith is the man. For now.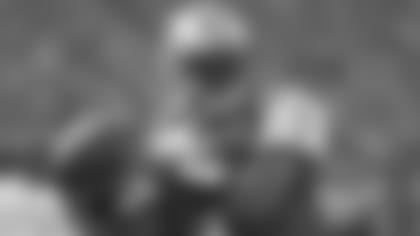 Several reports from New York media say that Smith, who has had his troubles with turnovers (34 interceptions in two seasons as a starter) in the past, has taken better care of the ball during recent OTA practices. Yes, these were OTA's – without contact – but nevertheless, his overall accuracy and precision in the red zone under pressure have apparently improved. 
Smith reportedly had several off-season workouts with Odell Beckham, Jr., Antonio Brown and Jarvis Landry in Miami.
"I think I learned a lot last year, watching (Fitzpatrick) play, watching the offense work, just watching tape," Smith told reporters after a recent OTA session. "Having a second year in the offense (under coordinator Chan Gailey) is a good thing. With that being said, it's still an ongoing process."
That it is. But it will be an interesting process to watch unfold as the summer progresses. The Jets also have rookie Christian Hackenberg and second-year pro Bryce Petty taking snaps. 
And while head coach Todd Bowles has said Fitzpatrick isn't really needed until training camp opens in late July, we may know how much Smith has actually improved as the QB by how interested the Jets are in getting Fitzpatrick to camp in the first place.
*John Rooke is an author and award-winning broadcaster, and has completed 23 seasons as the Patriots' stadium voice. Currently serving in several media capacities - which include hosting "Patriots Playbook" on Patriots.com Radio - Rooke has broadcast college football and basketball locally and nationally for 27 seasons and is a member of the Rhode Island Radio Hall of Fame. *