Why is there any surprise at all?
That Tom Brady and his legal team have decided to continue with their "all in" philosophy when it comes to defending Deflategate accusations and assumptions should not come as a surprise to anyone. 
Just because we're tired of talking about it, writing about it and hearing about it doesn't mean it just automatically goes away. Reputations are at stake here; for an individual, for a franchise and even for a region. Future earnings are possibly at stake here.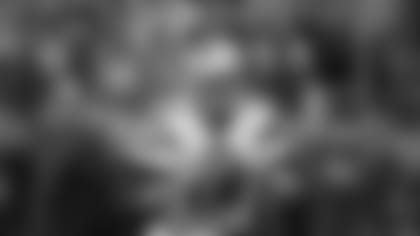 It is, in its essence, a competition. It is "us against them," and that's something Brady has never shied away from.
Right and wrong are also at stake...which is something the NFL seems to be having a very hard time understanding, considering their track record of the past few years. But in Brady's case, despite his willingness to fight, his legal team will have a very hard time getting heard on "right or wrong."
Only eight cases out of 27,856 completed appeals to the 2nd Circuit U.S. Court of Appeals were reheard en banc - and you've now probably become familiar with that phrase, right? Getting all of the judges of the 2nd Circuit together would be a big deal, sure. But in TB12's particular case, when there is no clear majority on deciding what is right or what is wrong - this is why overtime is the next logical step to take.
We might be mixing sports metaphors here, but in this case, does the tie go to the offense? 
We're about to find out. Brady has beefed up his legal team recently like the Patriots have beefed up his offensive line, with former U.S. Solicitor General Ted Olson and legal partner Thomas Dupree added for protection, if not offensive firepower. Both men have argued before the U.S. Supreme Court, and both have presented and argued numerous cases in federal court. 
Let that sink in for just a moment - arguing before the U.S. Supreme Court? It's completely ludicrous to think that a pound of air pressure has led us to the precipice of such ground-breaking pigheadedness in this sport that both sides in Brady v. NFL have dug in their heels to the point where no apparent compromise can be had.  
It's incredible to think the NFL doesn't have better things to do - like punish the real bad guys sprinkled throughout the sport, ready to explode like so many land mines on a battlefield. Hardly a week goes by that we don't read or hear about some NFL player "going off," to the extreme detriment of others. Commissioner Roger Goodell's use of the word "integrity," as in his defending the integrity of the game - surely requires some serious self-examination. 
The NFL's Grand Poobah needs to learn what integrity really means.
Of course, confusing this entire charade is the issue of precisely what this argument is about. It isn't about footballs being underinflated. It isn't even about a few misguided, powerful-but-ignorant owners hell-bent on sticking it to New England for Spygate in 2007 over something every team in the league used to do.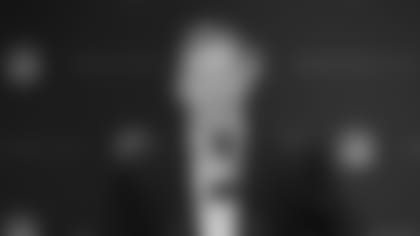 No, this issue is about process. It's about legal procedure, and not the man-in-motion kind. Two judges ruled in April to restore Brady's four-game suspension because they believed Goodell had not overstepped his disciplinary powers based on the current Collective Bargaining Agreement with the NFLPA in place. 
One judge dissented. Strange, however, that the one dissenting judge in April's decision (Judge Robert Katzmann) criticized Goodell for arriving to conclusions in this case with few - if any - facts to back up his decision to punish Brady.
Never let the facts, or lack thereof, get in the way of a good argument, right? 
So, we wait for another month or so. Brady and his legal team wait, as we all will, to see if this legal Hail Mary can be completed. Seven of the 13 judges on the 2nd Circuit must decide if TB12's argument has merit. If they do, a stay to his suspension would be granted, and Brady suits up in September. 
Even if the 2nd Circuit says no, the game isn't over. A petition could be filed with the Supreme Court to stay his suspension until a decision is rendered on their hearing the case, and the judge assigned to the 2nd Circuit is Ruth Bader Ginsburg - who, not for nothin', has a history of siding with labor over management.
So, what's right, and what's wrong? Or more specifically, who is right and who is wrong?
With so much at stake and no clear-cut answers available, there shouldn't be any surprise that Tom Brady still believes he can win this game in the courts - just like he believes he can win any game on the field.
The NFL is on the clock
With Organized Team Activities (OTA's) set to begin for the Patriots later this week, it's worth noting here that other teams around the league are already getting started on the new season.
Some - or at least one, anyway - may be starting things a bit too early.
ESPN.com initially reported the Baltimore Ravens had a five-minute period during their rookie mini-camp on May 6th where all players were suited up in full pads...which would be a violation of the 2011 Collective Bargaining Agreement that eliminated all padded practices in the off season.
Since all practices are filmed and/or videotaped, this apparent violation should be easy to prove or disprove. The Ravens say they were unaware this particular portion of their practice might be a violation of any rules. A former Patriots' tight end - current Baltimore players' union rep Ben Watson - blew the whistle.
For the team to respond they had no idea rookie practices weren't under the same guidelines as everything else (what exactly does the word ALL mean, anyway?) is suspect at best, and simply lying at worst. We'll give them the benefit of the doubt here - unlike some others presently being persecuted who are not afforded the same rights.
What will be interesting to see, however, is just how the NFL responds to this particular matter of...um...integrity within the game.
Baltimore has been penalized in the past (2010) for rules regarding meetings and practices being broken. Are the Ravens serial offenders here, or just guilty of naivety?
Your move, Mr. Commissioner. We're waiting.
Gambling on Vegas
With NFL owners scheduled to meet this week in Charlotte, North Carolina, they will be discussing some BAU (business as usual). Things like future Super Bowl sites, the instant replay system and roster cut down dates will be on their agenda.
They may also find something completely different on that agenda, too, with some adversaries lining up as potential partners in another high-stakes game.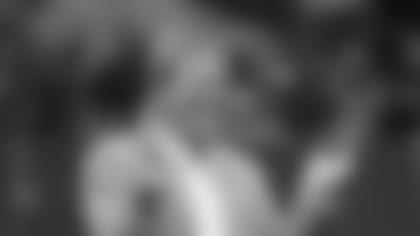 Once largely considered unthinkable, Las Vegas, Nevada is gaining some momentum as a potential landing site for the Oakland Raiders if owner Mark Davis decides to make the move. Unthinkable, largely due to the apparent risks a gambling culture could present to the sport...but now very thinkable, with some heavyweight support.
Patriots' owner Robert Kraft told USA Today he would support a potential move by the Raiders to Vegas. "I think it would be good for the NFL. I know Mark Davis has tried so hard in Oakland. If they won't do it, I want to support him," Kraft told the paper.
Kraft's reasoning largely stems from the emergence of new media in our culture and the explosion of immediate information over the past two decades. "We're just living in a different world technology-wise," Kraft told USA Today. "The risks in Vegas (previously) are no longer exclusive to Vegas."
Dallas owner Jerry Jones has also said he would not be opposed to discussing Las Vegas as the NFL's next destination. But is his interest genuine, or largely because another possibility for the Raiders - San Antonio, Texas - could represent a direct threat to any territorial rights he may presently hold? 
The Raiders still have an option to join the Rams in Los Angeles, should the Chargers decide to stay in San Diego. But if the Chargers decide on a move north, and Oakland can't (or won't) build a new stadium, Vegas is apparently in play.
Interesting to see the players ponying up in this poker game, isn't it?
*John Rooke is an author and award-winning broadcaster, and has completed 23 seasons as the Patriots' stadium voice. Currently serving in several media capacities - which include hosting "Patriots Playbook" on Patriots.com Radio - Rooke has broadcast college football and basketball locally and nationally for 27 seasons and is a member of the Rhode Island Radio Hall of Fame. *