With the 2015 season finally at an end, there may be some withdrawal to go through.  That's the cold, cruel reality of being a football fan - you can't wait for the season to arrive, and when it's gone you can't wait for it to return. 
Watching the Denver Broncos defeat the Carolina Panthers in SB 50 will only add to the anticipation for next summer and fall.  Hard to believe there are many Patriots' fans - if not players - who didn't do a little "what iffing" during the course of the game, thinking their team could be a champion again today.
The best way to solve the second-guessing, of course, is to get right to work on addressing several issues at hand.  Offensive line, backs and receivers should be on the wish-list for 2016, and there will undoubtedly be other areas looked to for improvement.  The work is already well underway, as you might expect.
And don't think this isn't on the minds of the media, or the bookmakers, as the Patriots have already been marked as a Las Vegas co-favorite (with Pittsburgh and Seattle at 8-1 odds) to reign over the NFL once again.  Here is the after-effect of being the NFL's most-dominant team over the past decade-and-a-half.
Expectations are always going to be high.  And the signs of any drop-off in New England have yet to fully materialize.
Defensively, the Patriots already possess a unit that will have its' share of high expectations next season, so personnel adjustments will be measured and considered carefully.  Denver proved this season - beyond a shadow of a doubt, really - that defense can still win championships.  The Broncos became just the 3rd Super Bowl winner to score a lone offensive touchdown, and still won a title with a fierce pass rush and strong secondary play.  Offense was rendered almost as an afterthought.
With the right moves on the offensive side, New England is in a potential position to pass (literally) the Broncos on the road to SB 51.  Denver knew what it needed to do to beat the Patriots last off-season, by beefing up the "D."  The blueprint is there, now, to figure out that Broncos' D.  It won't be easy.  Super Bowl MVP Von Miller is in a class by himself.
Think the NFL can figure out a potential New England at Denver season-opener for Thursday, September 8th, 2016 would be a box office-ratings hit?  
The game of "hurry up and wait" begins all over again.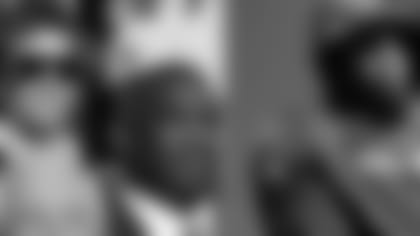 TB12's super appearance, Cam's super fail
I'm not a moral compass here, and certainly Tom Brady doesn't need any advice when it comes to doing the "right thing."
But TB12's appearance at the Super Bowl, to be recognized as a past SB MVP, was absolutely the right thing to do.  
The boos that rained down from a large Bronco-based contingent upon his introduction were misguided, sure, and somewhat predictable.  Ignorant, even.  It took a pretty good Denver team quite a bit of effort to beat Brady and the Patriots (by two points on their home field), just so they could have the chance to be called a World Champion today.
But the boos were also a sign of respect.  TB12 is an arch-enemy, the Patriots are the bad guys in the black hats.  Time to embrace that role, and for Brady, it was time to show the football world he's capable of being a bigger man than a petty league (along with a small clique of owners) which continues its' unwise persecution of his character. 
You wanted him to tell the NFL to take its' invitation to the game, and put it where the sun doesn't shine, didn't you?  Shoot, maybe Brady did too.  But that would have only brought more scorn, more negative attention his direction.  It's time to turn the page, and rise above the madness, the ridicule and the unfairness of the past year.
That's now a challenge Carolina QB Cam Newton faces, following his post-game pout when walking away from the media Sunday.  Cam, you can't dab when you win then duck out the door when you lose.  It's childish, and not a good look for the so-called "new face" of the NFL.  True stars know they need to face the music, win or lose.  Heck, forget athletes – even most right-minded adults know it, too.
TB12 knows it.  And he did it, with a smile on his face.  It was the right thing to do.
Mister Commissioner, it's time to get smart or get out
Two major takeaways from league Commissioner Roger Goodell's "State of the NFL" comments leading up to the Super Bowl.  One was a comment he didn't make, and another was on an action he's apparently reluctant to take.  
The NFL should drop its' appeal in the matter of Brady vs. the NFL, so the sport can move on.  So Brady, the Patriots, fans, and all of humanity can move on from a sordid tale of innuendo, accusations and absolutely zero tangible proof of any wrong doing.
But Goodell has opted to press on.  That the league is going to continue with its' legal appeal to Brady's victory in the never-ending Deflategate saga is a sign of vindictiveness; it's petty and boorish behavior, and just plain dumb.  
Integrity of the game?  What about personal integrity, Mr. Goodell?  Doing the bidding of a few scorned, beaten and football-challenged owners bent on revenge or some such nonsense renders your own integrity meaningless.  
But ignoring science?  That renders you stupid.  And one enterprising Patriots' fan has taken matters into his own hands, by actually filing a consumer complaint with the Massachusetts' Attorney General's office in an effort to regain the lost draft picks as a result of the NFL's actions.  His pluck is admirable, even if it is misguided.
On top of this, the flippant attitude and reluctance in acknowledging current health-related issues in the game shown by the commissioner was alarming.  It should stop and make us all think about who is really running this sport.  The Washington Post's Sally Jenkins opined on this last week after Goodell's address, and she is spot-on.
"It would only be laughable if it weren't so dangerous," Jenkins wrote.  Head injuries and concussion issues are the NFL's long-held dirty secret, and as the game's stars age and pass away (like Ken Stabler a week ago) we're beginning to learn the real dangers of repeated head trauma in football.  
Jenkins' analogy of the NFL's non-chalant attitude toward health issues (Goodell acknowledged football might be hazardous, but there are also "risks sitting on a couch") should strike a tone with every fan, and every parent of a football-playing-age child.  The commissioners' remarks, Jenkins wrote, are "comparable to the tobacco industry covering up the harmful effects of teenage smoking."
Why else are football players beginning to walk away from the sport (hello, Calvin Johnson) at a relatively young age?  With evidence beginning to mount in the form of retired players' ailments and current quality of life, it's hard to ignore.  Remember when Waylon Jennings once sang "momma, don't let your babies grow up to be Cowboys?"  His reference wasn't to pro football, but the line has real, defined meaning in today's game.
Facing this challenge is important to keeping this game alive for all of us.  Ignoring it is tantamount to surrender.  And stupidity.  Maybe the league will smarten up and tackle it, or maybe owners will duck their heads into holes while some of their employees put their own heads – literally – on the line, for your enjoyment and entertainment value.  
All the while, there's a commissioner out in front of both of these issues (integrity in the game and player safety) with his head in the sand – ignoring the obvious, turning his head from truth and shaking his head at science.  But then again, maybe it's his bosses (team owners) telling him what to do.
Time to lead, or get out of the way for good, Mr. Goodell.  For the good of this game.
*John Rooke is an author and award-winning broadcaster, and just completed his 23rd year as the Patriots' stadium voice.  Currently serving in several media capacities - which include hosting "Patriots Playbook" on Patriots.com Radio - Rooke has broadcast college football and basketball locally and nationally for 27 seasons and is a member of the Rhode Island Radio Hall of Fame. *