Let's start with this - congratulations, Peyton, on a magnificent career.
Now, let's back this up with - you're not the Greatest Of All Time.
It isn't my intention to ridicule Peyton Manning as he steps away from pro football.  No, quite the contrary.  Manning has been an outstanding quarterback - a leader, a performer, by most accounts a good citizen (recent controversial 
headlines aside) and a perfect foil for one Tom Brady and the New England Patriots.
You can certainly make the argument that if it weren't for Manning, Brady might not be Brady right now, either.  And vice versa, of course.  Superman needs his Lex Luthor, Batman needs his Joker.  Manning and Brady have needed each other 
if for nothing else, to let the other guy know there's competition out there.  
They've needed each other to drive for excellence, and ultimately, to reach the holy land of professional football, in Canton, Ohio.  Both will most assuredly arrive in fairly short order.
But the "Greatest Of All Time?"  Hardly.  That's because the greatest of all-time doesn't really exist.  It's a figment of our imagination, a by-product of letting our football fantasies (or fantasies in any other sport, for that matter) run amok, with an ever-present need to know "who is the best to have ever played a game?"
My argument is we don't really need to know.  We're searching for a phantom.  We're hunting for snipe.  Why is it important to label someone as the "GOAT?" Because we have nothing better to do?  It is human nature to see someone do well and automatically wonder "who is better than that?"  So we list, we rank, we compare.  We also love a good argument, a good debate.  
And we almost always root/argue for "our guys," over the "other guys."
Ultimately, we fall short of our own off-the-radar expectations.  We set ourselves up for disappointment, and we set these gifted athletes up for the same failures when they don't meet our own over-inflated sense of worthiness.  Emotion always gets in the way.
As of today, you can make the argument for Manning as the Greatest Regular Season QB of All Time, sure.  His numbers definitely stand out.  He was reliable.  For the most part, durable.  Resilient too, after coming back from multiple neck surgeries.  Oh, he's right up there, alright.  
But the "Greatest Of All Time?"  That's almost God-like.  And I don't see that.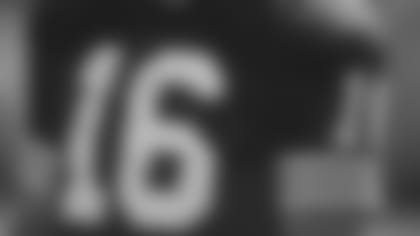 I'm a personal fan of several blasts from the past, with names like Staubach, Unitas and Montana toward the top of my own list.  And who's to say TB12 doesn't join this pantheon of signal-callers before too much longer - especially if he plays long enough to equal or surpass Manning's regular season statistical stunts of superiority?  
Manning as the GOAT is a good one.  His preparation was reportedly legendary, and you can't argue the regular-season results.  It's when you include the post-season as a part of his record where the rubber meets the road - put on the brakes, his results become somewhat ordinary, rather than extraordinary.  
The GOAT is a great debate.  It's a fun subject to argue.  Everyone can participate, make a legitimate point, and be right more than be wrong.  
But Manning as the GOAT?  Nope.  That person doesn't exist - yet.  
Patriots' plaudits for Manning
In case you missed it, and as you might expect, the New England Patriots have only great things to say about Peyton Manning and his career.
"Peyton raised the bar as a performer and as a competitor and with a personal class in which he carried himself off the field," Bill Belichick told ESPN.com.  "My relationship with Peyton is special, it is unique and it is one that I value greatly.
"For 18 years, we battled fiercely but regardless of each game's outcome, I always walked off the field with the utmost appreciation for the highest level of competition in which those games were prepared for and played," Belichick added. "Peyton's immense contributions to the game reflect how genuinely passionate he is about it. I can honestly say that I never 'enjoyed' our meetings, but the respect I have for Peyton Manning as a competitor was, and will likely remain, second to none."
As for Manning's primary on-field nemesis and QB compatriot, Tom Brady was also effusive, but reflective, in his praise. 
https://www.facebook.com/TomBrady/posts/1082999601741189
"The way he played football, and the way he was consumed by football, all the mental energy he had to use, and I mean every day of the year you're thinking about it—imagine what he must feel like with all that pressure off," Brady told MMQB.com.  "Twelve months a year, the time commitment, the mental commitment, I can tell you it never leaves you. You are constantly trying to be better, constantly striving to learn more. 
"Think about how long he's been a great quarterback," Brady added.  "For Peyton, the pressure's probably off for the first time in his life. Imagine how that feels."
In case you were wondering, Manning's all-time record as a starting quarterback against the New England Patriots is 6-13.  
Respectable?  Perhaps.  But beauty is, after all, in the eye of the beholder.    
Off-season moves making waves
While the Patriots admittedly have plenty of moves to make before settling on a training camp roster this summer, there are a few notable moves being made by the competition worth noting.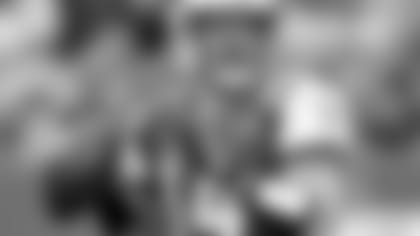 Former Patriots' offensive lineman Logan Mankins is apparently set to retire, after finishing his career the past couple of seasons in Tampa Bay.  Former QB phenom Robert Griffin III is ready to depart from Washington, after an initial heavy investment in his career by the Redskins.  And curiously, Jets' QB Ryan Fitzpatrick is apparently ready to hit the open market via free agency, after a solid season running the show in New York.
Fitzpatrick's departure doesn't necessarily mean he won't return to the AFC East, but with the team and the QB far apart in contract talks - along with his coach and general manager saying in the past month his return was basically all-but-done - his availability as a free agent does come as a surprise.  
It also leaves the Jets with erstwhile starter Geno Smith and 2nd year pro Bryce Petty as potential replacements.
Sometimes, the off-season equates to the silly-season, where value and self-worth climb to incredulous levels.  Generally, the market will pay what the market will bear - and usually, free-agents come down to nothing more than a "fit" with the right team.  Fitzpatrick "fit" with the Jets last season, and proved worth the initial investment the team made in him.
However, these are the J-E-T-S we're talking about here.  There's a reason their only Super Bowl appearance was 47 years ago.  Let's just say they haven't always been on the same page in New York.
And if Fitzpatrick were to get away, it'll simply be just another page to turn in the current off-Broadway production the Jets have become.
*John Rooke is an author and award-winning broadcaster, and just completed his 23rd year as the Patriots' stadium voice.  Currently serving in several media capacities - which include hosting "Patriots Playbook" on Patriots.com Radio - Rooke has broadcast college football and basketball locally and nationally for 27 seasons and is a member of the Rhode Island Radio Hall of Fame. *