It's even quieter this week.  Holidays are a great time to celebrate, reflect - and get ready for the stretch ahead.
Last week's look at the offensive line provided a peek at the unit's depth, which now could be considered a strong suit.  It's the same case for the receiving corps, and for this self-examination we'll also include the tight ends.
And why not?  The Patriots TE's may be the best of the bunch in the NFL.
If you like following arbitrary lists, the NFL Network's recent assessment of the Patriots included three players in the league's Top 100 list - with two of them receivers (TE Rob Gronkowski and WR Julian Edelman).  Again, if you go by that estimate, it certainly shows New England has a couple of primary targets for Tom Brady's aim - and Brady was the other Patriot player to receive Top 100 mention.
So there shouldn't be much of a problem throwing the ball, should there?
In theory, no.  But in reality, do the Patriots have the depth to sustain the wear and tear on the receiving corps through the course of an entire season?  Do they have speed to stretch a defense's limitations, and keep defenders from stacking eight-and-nine-man formations in the box?  The real key to success in throwing the ball - can the New England receivers create mismatches, or in their view, favorable match-ups against an elite defense?
If we start with the tight ends, the 6-6, 265 pound Gronk is a problem for anyone in the NFL to try and cover man-to-man.  This season, add to the equation 6-6, 275 pound Martellus Bennett, a Pro Bowl tight end who has played with Chicago, the New York Giants and Dallas Cowboys over eight seasons but still has found himself tagged with an "underachiever" label.  
The potential for a two TE set featuring book "ends" like Gronk and Bennett could be a dream pairing for Patriot fans - and a nightmare scenario for NFL defensive coordinators.  Can they open things up for each other?  With relative health, the possibilities are as exciting as they come.  A.J. Derby and Clay Harbor add to the TE mix with depth and an ability to "go up and get it," and they'll undoubtedly get plenty of time to prove themselves in the pre-season - as will sometime TE/RB James Develin in the rotation.
As for the wide outs, start with Edelman at the top of the depth chart.  But don't stop there.
Danny Amendola has quietly, and efficiently, become very reliable for the offense in several roles.  Perhaps most importantly, he's now showing not just the versatility hoped for when he came to New England three seasons ago from St. Louis, but also the durability once hoped for as well.  Plug-and-play Danny is more than just an afterthought or a second and third option.  He can be a go-to guy when needed.
As for the aforementioned Edelman, the former college QB continues to prove his worth by his absence due to injuries.  Should he manage to stay on the field a bit longer than his nine-game stint last season because of a broken foot, having savvy, athletic route-runners like Edelman and Amendola could be quite the compliment at WR to the one-two combo at TE in Gronkowski and Bennett.
Choosing your poison may become a weekly ritual for opposing defenses this season - the Patriots are THAT loaded with smarts and ability.
But if you ask fans (and we have) what the missing ingredient might be for Maestro Brady and his offensive orchestra, most say it's the ability to truly s-t-r-e-t-c-h a defense deep.  Not having speed-burners can sometimes give a defense the chance to cheat up a little bit, put an extra defender within the box (five yards) and make the short passing game and running game a more-difficult proposition to manage.
Do the Patriots have this component for 2016?  Rookie receiver Malcolm Mitchell had a spectacular start to his collegiate career at Georgia before an ACL injury slowed his progress.  Aaron Dobson, now in his 5th year out of Marshall, has possessed size (6-3) and speed but hasn't yet put his abilities together consistently.  6-1 Chris Hogan is a veteran of three-plus seasons in Buffalo, and has shown versatility over the middle, up the sidelines and on special teams.  
Veteran receivers Nate Washington and Keshawn Martin will also figure prominently into this mix as training camp and the pre-season get started.  Could there be another X-factor in here somewhere?  DeAndre Carter, Devin Lucien and Chris Harper are poised to make their own noise.
More likely than not, that's precisely what this part of the Patriots' offense could be doing themselves this season - making noise, and a lot of trouble - for the rest of the NFL.
Still to come leading up to the start of training camp - QB, DL, CB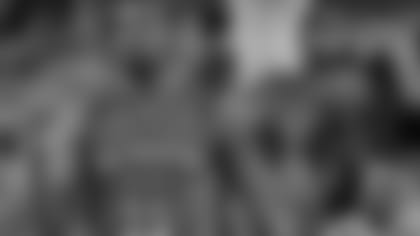 TB12 on the recruiting trail
If you know anything about recruiting student-athletes at the college level, you know it can be almost anything that can sway the mind of an 18-year-old when it comes to picking a place to go to school.
Professional free agency hardly compares - or does it?  The current free agent period in the NBA has had one of pro basketball's premier players, Kevin Durant, looking for his next landing spot and some familiar names getting into the rat race that recruiting has become.
The Boston Celtics even called in one of the Patriots' and the NFL's biggest guns, Tom Brady, to help persuade Durant on the virtues of playing pro ball in Boston and New England.  A photo showing Brady with Celtics' management (including President of Basketball Operations Danny Ainge) last weekend in the Hamptons, while the C's were wooing their target, emerged as a trending item on social media.  
And almost as if on cue, jumping onto the recruiting bandwagon were Patriots' receiver Julian Edelman and the Boston Red Sox' David Ortiz among others, hoping to help the Celtics' with a persuasive pitch of their own.  Reportedly, Brady personally told Durant what it's like to play in Boston, that it's a special place to live and play.  
Wow.  Tom Brady as a pitch man on a recruiting trip.  Seems like a no-brainer decision for Durant, right?  He had even tweeted back in 2011: "Man, Tom Brady is like a perfect QB...seems like he never makes any mistakes."  All of the ingredients were there, in place, right down to the mutual admiration society between fellow big-moneyed pros, for a big New England win on the recruiting trail.
Except for one thing - apparently, TB12 needs a little more polish on his pitch.  Durant ultimately decided to sign with the Golden State Warriors, leaving the Celtics at the altar much like a jilted bride-to-be on her wedding day.
While it could have been any number of things that ultimately persuaded Durant to go West - and potentially win a championship by jumping in with a record-setting 73-win team from this past season had to have been a big factor - it was interesting to see Brady (and Edelman, Ortiz, et al) play pitchman on everything Boston and New England have to offer.  So, they came up a bit short this time around.  
Practice makes perfect, isn't that a tried-and-true adage?  Keep pitching Tom, there are likely to be other opportunities to help Boston's sports teams out when they need it.
Especially if you keep winning yourself.
*John Rooke is an author and award-winning broadcaster, and has completed 23 seasons as the Patriots' stadium voice.  Currently serving in several media capacities - which include hosting "Patriots Playbook" on Patriots.com Radio - Rooke has broadcast college football and basketball locally and nationally for 27 seasons and is a member of the Rhode Island Radio Hall of Fame. *
RELATED LINKS