It's only a matter of hours until our long, national nightmare is over. Football season is finally upon us.
There are a couple of weeks remaining until actual games begin, and there are those who remain steadfast in their belief (including myself) that August football is simply a necessary evil in the hearts and minds of true football fans everywhere. 
The real games begin after Labor Day.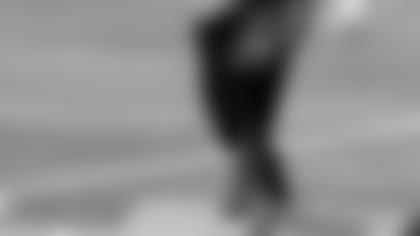 Over the past few weeks, we've identified some of the key areas of need, improvement and/or focus for the 2016 edition of the New England Patriots. Sure, the quarterback spot is a question mark going into a season for the first time in 15 years. Just who, beyond a still-fragile Dion Lewis and a reliable-but-moderated LeGarrette Blount, will be called upon to actually run with the ball? Can the new guys up front block and protect well enough? 
Defensively, the linebackers are talented and the position as deep as it has been in several years; the line has had some shifting in personnel take place with an eye toward putting pressure on opposing QB's, and making the guys in the back - in the secondary - that much better. This is where our final focus will aim, as there certainly appears to be talent in the backfield.
But is there enough experience? 
At cornerback, last year's primary starters Malcolm Butler and Logan Ryan have a combined five years of experience between them as they prepare for their incumbency this season. From the present way of looking at things, this isn't necessarily a liability. Pro Football Focus recently rated the Pats' DB's as the 3rd best secondary in the NFL going into 2016 (trailing Denver and Arizona). 
But with team depth and team health primary areas of focus for the season after last year's finish, experience at the corners could allow future flexibility on the defensive roster.
Expect, however, veteran E.J. Biggers to push for a regular spot in the backfield rotation, beyond any potential or possible use in nickel situations. The Patriots' top draft pick, Alabama's Cyrus Jones, will also receive long looks in several situational positions with a chance to get plenty of playing time on defense and on special teams. Second-year pros Justin Coleman and Darryl Roberts both figure to have a good shot at leaving lasting impressions. 
What the Patriots need back there, are playmakers. 
There is also the direct correlation between the play up front, and the play in the back. A good pass rush can help the DB's make the plays necessary to not only be competitive, but all-Pro caliber. Having safeties to cover, bump and run, and play physically can set the tempo and attitude as well. Devin McCourty and Patrick Chung, separately, can play at an all-Pro level. Together?
They may be two of the best in the league. With 15 years of experience between them, there is ability and savvy to excel on their own, and to cover up mistakes from others. Duron Harmon has shown flashes of great ability, with more interceptions than receptions allowed in his three seasons. Once Nate Ebner returns from the Olympics, he should fit in the safety mix and on special teams, and the recently acquired Vinnie Sunseri should battle with rookie Cedric Thompson and young vets Jordan Richards, Brandon King and Brock Vereen for roster spots.
Depth in the secondary, especially at safety, doesn't appear to be a problem at present. This secondary, based on the recent past, may not blitz all that often - but they can certainly cover well enough. While talented in the back, experienced depth at the corners could still be a need. 
But don't fret. This week, the possibilities all begin to play out. The 2016 season is just about set.
Manning gets his clearance
Time heals all wounds. Or is it - heels all wound in time?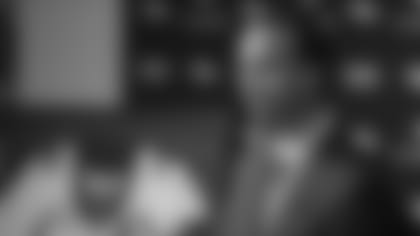 Good for Peyton Manning. Good for the NFL. Maybe someone learned how to go about doing their job without turning a mole hill into a mountain - and we're not talking about the ex-Bronco and Colts QB here, either.
The NFL reports this week they find no credible evidence that Peyton Manning ever used HGH, after a highly-public story from Al Jazeera America made its way through the early off-season sports headlines. The investigation, according to the NFL, took seven months to complete. The Manning family (including his wife) apparently cooperated completely with all league requests. Good that one of the greatest names in the game of pro football can be exonerated in fairly swift fashion.
It can't be lost on Patriots fans that this particular tale, as potentially incendiary as it could have been, was completed in a relatively timely and painless fashion for all concerned parties. And this same situation couldn't have unfolded for a few pounds of air pressure in a couple of footballs about 18 months ago? 
Sure, there were other agendas to be met, as we've since learned or surmised. But the relative non-story of Manning's clearance, compared to the trampling of Tom Brady's reputation for a non-performance enhancing drug violation, is further evidence of the ineptitude and incompetence inside the NFL at a very high level.
Or, perhaps it suggests evidence of an agenda or a cover up...or maybe just a good, ol' fashioned game of "We're Gonna Getcha." 
Well, they sure did, no matter the actual story.  Enjoy the victory. I recall a line from Keanu Reeves in the movie The Replacements that fits well here - "Pain heals. Chicks dig scars. Glory lasts forever." 
Green matters
The passing of former Minnesota and Arizona head coach Dennis Green last week brought to mind a couple of the more colorful instances in recent post-game memories. While Green orchestrated some high-flying offenses in his time at Minnesota, he was perhaps most-remembered for his innovation and emotion as head coach at Arizona.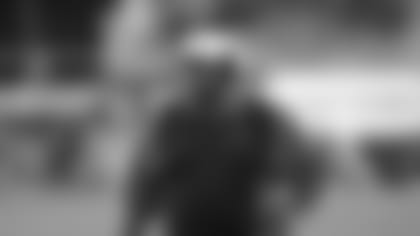 "They are who we thought they were, and we let "em off the hook!" was perhaps Green's most-memorable rant, referring to the Cardinals' last-minute meltdown to the Chicago Bears in 2006. It's a post-game scene that gets played often enough, even 10 years later. But it shows the passion with which Coach Green played his own game, and the game of pro football has lost a leader and a pioneer in the sport.
As to the other Green matter at present, what in the world is happening in New York with the J-E-T-S? Last year's starting QB, Ryan Fitzpatrick, still does not have a new deal to return, presently leaving the quarterbacking duties to Geno "Glass Jaw" Smith, untested Bryce Petty and rookie Christian Hackenberg. 
This strangely-odd game of contractual "chicken" between the two sides gets more interesting by the day. Either the Jets want a guy back who threw for nearly 4000 yards and 31 TD's last season - or they don't. Either they want to allow Smith, who has a career 57% completion percentage and thrown for more interceptions than touchdowns (35 to 27), to be the man...or they'll turn over the reins of a team that just missed the playoffs a year ago to a rookie or untested 2nd year pro.
Uh huh. Same ol' J-E-T-S. With or without Rex getting in the way. Seems to me former coach Rex Ryan may not have been the real problem in New York. It may be one thing to hold the line on a salary the team deems too pricey, but it's another thing entirely to allow a post-season contender to begin a pre-season slide without a rudder steering the ship.
Or a statistically viable, winning QB to augment what could be a tough and talented offense. Guess it just ain't easy, being Green.
*John Rooke is an author and award-winning broadcaster, and is beginning his 24th season as the Patriots' stadium voice. Currently serving in several media capacities - which include hosting "Patriots Playbook" on Patriots.com Radio - Rooke has broadcast college football and basketball locally and nationally for 28 seasons and is a member of the Rhode Island Radio Hall of Fame. *