For all of the angst over the past couple of years about coverage in the secondary - having shutdown corners, all-purpose safeties, and big playmakers - the fact of the matter is, the guys in the back are better when the guys up front can Do Their Job, and plow the road.
Sure, it's great to be able to man up, press Cover 1, utilize speed within Cover 2 or Cover 3 and simply use athleticism to make plays in the defensive backfield. But more often than not, corners and safeties are able to make plays when someone on the defensive line is making a play of their own, just a split-second or two prior. 
Pass rush = good secondary? Not necessarily all of the time, but let's put it this way - a DB's job can be infinitely more efficient when they don't have to cover a receiver for an extended period of time. 
Strong front four = championship defense? I can't come up with a scenario in which a defense can play at a championship caliber, without having a good pass rush. In this day and age of pro football, being able to put pressure on the other team's passing game is everything. And if a team can't keep an opponent from also gouging them on the ground, you can't control game-tempo or the clock, and you set yourself up for potential disaster with play-action passes.
Which means the secondary could be burnt like Sunday morning toast.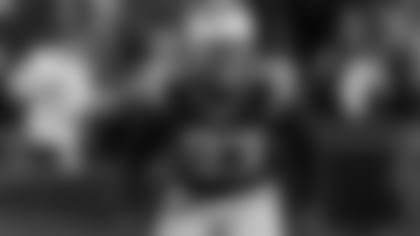 Defensive mind set, style and overall ability centers on the play up front.  The defensive line will have a few challenges this season in New England, with newer faces dotting the lineup. Chandler Jones, coming off of a Pro Bowl season, is now in Arizona, which leaves it up to DE newcomers Chris Long, Frank Kearse and veteran Jabaal Sheard to apply some pressure from the outside - along with mainstay Rob Ninkovich. Ninkovich has developed and thrived in his hybrid end/linebacker role to the point where he's going to be counted upon for consistent, reliable play.
Ninkovich, however, spent quite a bit of time in the spring working at linebacker, while newcomer Shea McClellin - having played off the line in Chicago most recently - worked at end. Versatility is always Priority One on both sides of the ball for the Patriots, and in this case there should be some mixing and matching of personnel sets up front. Sheard had some dominant moments at end last season and proved to be a great addition. More will be expected of him, especially with Jones' departure. 
The tackles remain a younger, potentially more versatile group than in previous seasons. Malcom Brown, Alan Branch and newcomer Terrence Knighton will form the core of a group that has traditionally rotated slots and playing time, depending on injuries and game situations. Knighton, despite some early-Spring defiance to the contrary, figures prominently in this rotational mix and could be a game-changer for the defense with his ability to collapse the pocket. Marcus Kuhn and rookie Vincent Valentine also figure to be factors in rotational/situational play up the middle, making the defensive tackle position going into the season one of the strongest depth-wise on the team.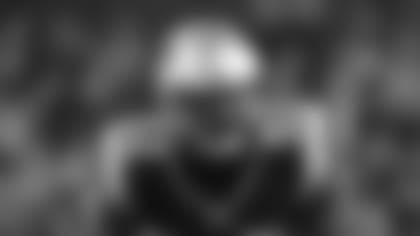 Second-year pros Trey Flowers and Geneo Grissom are the X-factors in this mix (and both signed through 2018), along with veterans Joe Vellano, Anthony Johnson and rookie Woodrow Hamilton. Versatility and the ability to stay healthy enough to make plays will be key. Any one of these guys has a stand-out summer camp? They'll make things interesting for the coaching staff in the decision-making process. Barring injuries, you could see a couple of these players as potential insurance on the practice squad.
Defensively, championship units start with strong, solid play up front. It never hurts to have a shutdown cornerback or a safety that can run like the wind, but don't forget, the guys in the trenches help make it possible for the guys in the back to Do Their Job the right way - by making plays.
And ultimately, make it possible for the team to win games.
*Still to come leading up to the start of training camp - QB, CB *
Brady, Brady and more Brady
With about two weeks to go until the time for training camp arrives, the virtual news blackout for the NFL remains in place. 
Yet one of the biggest questions of the early season is being talked about everywhere. In fact, it's been a part of our landscape now for 17 months, and counting: What do the Patriots do about Tom Brady?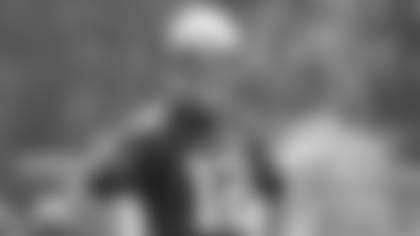 As of this moment, there is nothing to do. Brady can participate as per the norm, until his legal team exhausts its options or somebody finally yells "uncle!" to this fiasco. As TB12 and his attorneys (plus the rest of us) await the decision of the U.S. Court of Appeals for the Second Circuit on his re-hearing motion, the team goes about its business of assembling a roster for 2016. 
The only question is, when will TB12 actually take the field? For a second straight year, his playing status will be a topic of conversation when and wherever the NFL is mentioned. If his motion for a re-hearing is granted, he should be able to play while the process unfolds. If his motion is denied, all is not (yet) lost...a direct appeal to the U.S. Supreme Court could be made, and a stay of his four-game suspension applied while the Court considers his case.
The legal process is not a swift one. This particular storm cloud stands to remain over our heads in New England for the foreseeable future, and certainly throughout the 2016 season into the 2017 off-season if his suspension is not served in September.
In the meantime, it's curious to note in the NFL Network's latest ranking of the league's Top 100 players, Brady comes in this year at #2 overall behind Carolina's Cam Newton. NFL players vote in this poll, which suggests Brady is certainly thought of well enough by his peers to be considered one of the current games' best - Newton's talents notwithstanding. 
It's hard to believe if a majority of players thought TB12 was on the wrong side of the Deflategate issue, they'd still think so much of his abilities on the field. 
But seriously. Second best? If Newton's nod for #1 came because of his overall athleticism, there truly is no real discussion to be had. But it certainly can't be for winning, because Newton hasn't won the Big One. TB12 has a direct fingerprint on each of New England's four Super Bowl trophies, and he's still going strong at soon-to-be 39 years old.
Oh, I see. Maybe it was for whining. I get that. Misspellings and misunderstandings happen all the time.
No matter. Chip, meet shoulder.
Coping with controversy - it's what the New England Patriots do best.
*John Rooke is an author and award-winning broadcaster, and is beginning his 24th season as the Patriots' stadium voice. Currently serving in several media capacities - which include hosting "Patriots Playbook" on Patriots.com Radio - Rooke has broadcast college football and basketball locally and nationally for 28 seasons and is a member of the Rhode Island Radio Hall of Fame. *