Raise your hand if you found yourself surprised by Tom Brady's decision last week to effectively pull the plug on his involvement with "Deflategate."  While we might wish the 18-month saga – part fable, part fantasy, and all of it now an epic folk tale – would simply slide into oblivion, it won't.  It can't.
History won't let it.  
For every move that TB12 now makes in the latter years of his Hall-of-Fame caliber career, this "tail" will wag him.  Outside of New England, where fans of the NFL's other 31 teams are surely in cautious celebration (especially in Arizona, Miami, Houston and Buffalo), there will always be suspicion, conjecture and aspersions cast upon the Patriots and the House that Robert Kraft and Bill Belichick built, and Tom Brady sculpted.
Get used to it, if you haven't already.  
Time is the great equalizer for all things good and bad.  Winning also helps cure most ills, whether perceived or actual.  Of immediate concern for New England, is the quarterback starter for the first four games of the regular season in September.  Third-year pro Jimmy Garoppolo is now – the man.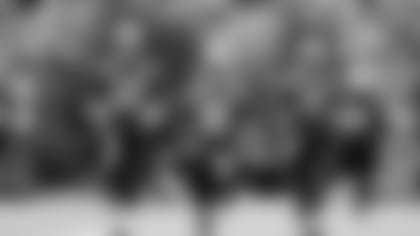 Whether he'll be the man the Patriots need him to be or not, is still to be decided.  And herein lies the practicality of this particular problem...because you just don't what you really have until you see him in real, meaningful game action.  
Can he be the QB the team thought they drafted a couple of years ago?  Does he possess the talents seen on game film, or in college game action, or even in limited pre-season play?  Can he assume command of an offense that stands to be one of the most talented (if not explosive) in the NFL this season?  
Can he simply not get in the way of the offensive juggernaut most pundits and critics believe the Patriots have?
There's no other choice for the team right now, other than rookie Jacoby Brissett.  And Brissett will get his turn at the wheel, too.  But ultimately, Garoppolo's talents will have every chance to come through for the organization – and the team – because they have to.  If they don't, well, the process will take care of itself.  If they do?  Jimmy G. stands to gain, and the Patriots stand to gain.  
The team will only gain, however, if his teammates have confidence in his abilities, perceived or otherwise.  That's what training camp will be for, it's what two years of participating as Tom Brady's understudy has been about – stepping in when called upon.  You've seen what we've all seen so far, the ability, the quickness, the poise.  What we haven't seen, is the pressure...to perform under it, to perform in spite of it.  To handle it from his teammates, his coaches, the media, the fans.  
It's a lot to handle.  Expectations, when they fall short of original thoughts or impressions, are always difficult to digest and hard to pump up once they flatten.  But it's also true the other way – when expectations exceed original ideas, self-worth and ability can be overinflated, and that can lead to a bursting bubble.
Training camp at QB will be interesting, to say the least.  Garoppolo will have a lot of questions fired his way by the media, the fans will clamor for his time and attention (more so than usual), and his teammates will expect the same professionalism from him as they've had from TB12 over the years.  But he's not Tom Brady.  He's Jimmy Garoppolo. 
Brady will be back.  But until that time, Garoppolo's learning curve accelerates.  Is it fair to expect him to come in and pick up where a sure-fire Hall-of-Famer leaves off?  Probably not, but that's the job now at hand.  How fast he acclimates to his new role may be decided by how quickly his teammates adapt to him.
Sound familiar?  If you're a Patriots fan, you hope Garoppolo's play mirrors that of another young QB back in 2001, thrown into the competitive fire before he may have been ready.  It turned out okay then, for sure.  History does have a way of repeating itself, you know.
*Still to come leading up to the start of training camp – a look at the CB position  *
An Olympian among us
First of all, congratulations to Patriot special-teamer and defensive back Nate Ebner.  The 5th year safety out of Ohio State was named to the United States Rugby Team that will participate next month in the Olympic Games in Rio de Janeiro, Brazil.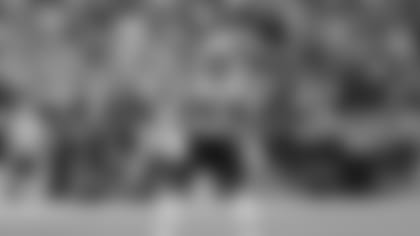 If you don't know his story or background, Ebner was an all-American rugby player for the Buckeyes before the Patriots took him in the 6th round of the 2012 draft, and he's been an integral part of New England's special teams play since then.  He also shared the sport of rugby closely with his father Jeff, who was killed in a 2008 robbery attempt.  His Dad introduced him to the sport, so this is truly a unique moment and opportunity in his life.  Being named an Olympian, in just about every sport other than American football, is the pinnacle of an amateur athletic career.
Ebner will also be the only current NFL player to participate in the Rio games, which is certainly an honor in its own right.  But how does this help his NFL career?  How does his absence help a team trying to reach its own pinnacle – the Super Bowl?
To begin with, certainly the Patriots have enough depth in the defensive backfield, and on special teams, to survive training camp and the pre-season so Ebner can participate in the Olympics.  He's actually been in rugby-training since the spring, and has taken a leave of absence from the team in order to give his undivided attention to his "other" sport.  That speaks volumes about the organization – the people who sign his paycheck – to let him take part in a truly unique, rare experience.  The team re-signed him as an unrestricted free agent last May, so that should indicate how they feel about Nate Ebner and his football abilities.  If anything, his absence from Foxboro should help further develop depth at safety, and particularly on special teams.
Ebner will rejoin the Patriots before training camp has concluded, with the rugby competition taking place in Brazil August 6-11.  Between now and then, he'll be representing his country.  But he already represents New England pretty well.
Supplementally speaking, this draft is no party
You've heard of the NFL's Supplemental Draft?  It is designed to allow some college underclassmen – who did not petition the league for early-entry but find themselves ineligible to play another season at the college level – a way to reach pro football.
The Supplemental Draft doesn't have the pomp and circumstance of the league's annual now-made-for-TV affair, but rather it operates much differently.  First of all, there is no draft site.  Everything at one time was done by telephone, especially when it began in 1977, and is now done by computers.  This draft, however, is not like the regular draft.
Teams who wish to select a player submit a bid corresponding to the round in which they believe the player has value in next year's regular draft.  In other words, if Player A is worth a 3rd rounder by their estimation, the team submits that choice as a bid and if the player is available, the team can select him and give up their actual 3rd round pick the next year.  A team can also be outbid if another team selects the same player (with an intricate tie-breaking system deciding who "wins"), or an eligible pick may not be selected at all.
That's what happened this year.  Six players were eligible for the Supplemental Draft held last week, and every team in the league, in regular draft order starting with the worst first, passed.  So what was the point, exactly?
Most of the players eligible for the Supplemental Draft carry some kind of baggage with them, some of it of the off-field variety, too.  In theory, teams these days should be much more conscious of who represents them in public, so "problem guys" need not apply.  Additionally, the new rookie pay scales have resulted in regular draft picks being more valuable for the players, so there isn't much incentive these days for guys to try and circumvent the regular draft for the supplemental one, like Bernie Kosar and Brian Bosworth did years ago, for bigger deals or to play in preferred locations. 
This is the 3rd time in the last four years that no one was picked, which begs the question – why have it at all?  
Short of giving a player a "second chance" or to redeem himself in some capacity, the Supplemental Draft has outlived its usefulness.  These days, if a player is looking to redeem himself for some transgression, athletic or otherwise, he'll look for a team that fits or has a need at his position – and that can largely be achieved through free agency.   
It appears to be a colossal waste of time and effort.  Who has interest in a draft where no one gets picked?  Let's see if the NFL powers-that-be can revive this party.  That is, if they want to.
*John Rooke is an author and award-winning broadcaster, and is beginning his 24th season as the Patriots' stadium voice.  Currently serving in several media capacities - which include hosting "Patriots Playbook" on Patriots.com Radio - Rooke has broadcast college football and basketball locally and nationally for 28 seasons and is a member of the Rhode Island Radio Hall of Fame. *