How does the old adage go?  When opportunity knocks, you should answer the door?
There are probably hundreds of variations for the quote, but they're all somewhat relatable.  It's about having a chance to succeed, even sometimes when you might not have expected it, and being able to stand up for yourself - fill a need, or in this case, a position.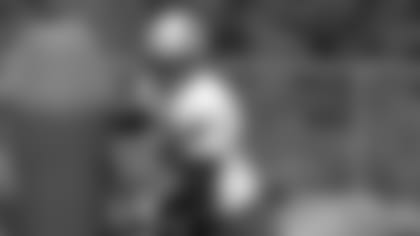 It's precisely what Shea McClellin has in front of him right now, with the Patriots moving into their final week of training camp practices with, ironically, McClellin's former team - the Chicago Bears.  McClellin certainly figured into the Patriots' defensive plans prior to this opportunistic moment, as the team signed him as an unrestricted free agent last spring following four years as a linebacker for the Bears out of Boise State.
McClellin is a former first-round draft choice, but for whatever reason(s), his career to this point probably hasn't turned out the way he expected it would.  But after a training camp injury to defensive end/linebacker Rob Ninkovich a little more than a week ago, suddenly McClellin will be counted upon as perhaps was originally intended. 
"Opportunities will come and go, but if you do nothing about them, so will you." - Richie Norton, The Power of Starting Something Stupid
Following two seasons of playing mostly inside linebacker in Chicago, McClellin has been making the adjustment to defensive end throughout the spring and summer to add to his skill set. He says he's been learning from Ninkovich, as he prepares to step in for him.
"I've watched him in the past when I was younger and played more end," McClellin told the Providence Journal last week.  "I watched some of his film and tried to do some of the things he did, tried to emulate and try to get some of that into my game."
Obvious ironies aside, McClellin certainly seems to understand what's at stake right now.  "Things happen.  It's the same thing all the time," McClellin told the Journal.  "The next person, whoever it may be, has to step up and carry the flag.  
"That's the way it is," he added, "and that's the way it'll always be."
"We use training camp to try and build our depth on our roster and have players do different things, have them do different jobs, build their versatility," head coach Bill Belichick told the media this week.  "That's part of pretty much everybody's role."
"Some say opportunity knocks only once.  That is not true.  Opportunity knocks all the time, but you have to be ready for it." - Louis L'Amour
McClellin isn't the only ex-Bear to have the chance to step up and carry a different flag against his ex-teammates this week, with TE Martellus Bennett already very much figuring into the receiving mix for the Patriots' quarterbacks.  
Bennett may have also added a bit of fuel to potential practice fires this week with some recent comments to ESPN The Magazine made about a former teammate, Chicago QB Jay Cutler.
There may not be any pleasantries exchanged between the two.  Bennett's opportunity this week won't necessarily be to earn a job, but to show his former team what they might be missing out on.  And, show other teams (including his present one) what he is capable of accomplishing.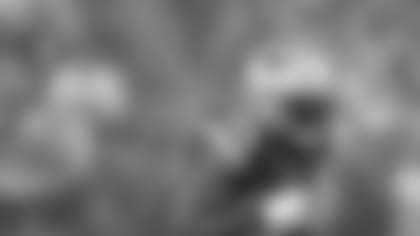 "I just try to do my job around here as it says everywhere on the wall - do your job," Bennett told the media after camp opened.  "Do you job and you'll be ok around here, so I just try to make sure I do my job.
"I'm constantly learning how to get open and how to play," he added.  "I'm still a student of the game, just like I'm a student of life."
So, two ex-Bears appear as students of the game this week, with very large opportunities right in front of them.  Can they answer the knock at their door?
"Opportunity does not waste time with those who are unprepared." - Idowu Koyenikan, Wealth for All
Way-too-early nitpicks
It's just the first preseason game, so if you really want to get technical, you don't need this viewpoint to tell you what needs improvement from the 34-22 exhibition-opening win over New Orleans.
But let's start with special teams.
"I hope we can do it better," coach Belichick related after watching game film.  "We've just got to do a better job of it.  I don't think it's a big mystery about what we need to do."
New Orleans' Marcus Murphy returned three punts for a combined 61 yards (including a 48-yard return in the first quarter), and as a unit the punt team allowed seven returns and nearly 16 yards per attempt.  That won't do over the long haul, and stands to put a lot of undue pressure on the defense when it comes to field position.
The offensive line was shaky, at best, especially early in the game.  Perhaps the unsteady play came from the mixing-and-matching of personnel sets with some of the early-season injuries playing a factor, and perhaps some of it came from Jimmy Garoppolo holding onto the ball a few seconds too many.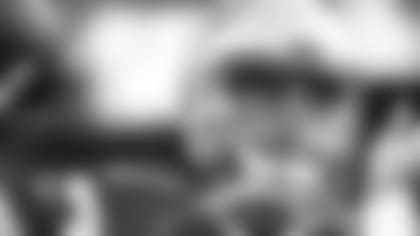 And did the secondary get burned a couple of times?  Drew Brees threw one pass, a 37-yard completion to Brandin Cooks that took advantage of a matchup with Justin Coleman, and Garrett Grayson also wedged a few passes into tight spots that might otherwise have been properly defended.  It's too early to be concerned with anything in particular, but the secondary is still in need of proper seasoning.
Back to the future?
Again, it's only one game - and a preseason one, at that.  But when the public address announcer at the Los Angeles Memorial Coliseum officially welcomed the "Los Angeles Rams" back to California for their preseason opener against the Dallas Cowboys, only about half of the stadium was full.
There was also very little clapping.  Now, the laid-back SoCal fans probably were too busy with smartphones to actually put two hands together to clap, but come on.  How about a little cheering for the "new" home team?
Correct me if I'm wrong, but wasn't this the problem to begin with some-22+ years ago?   Fan indifference?  Or few fans at all?  Maybe I just expected more of pro football's return to Southern California.  The official attendance was listed at 89,140, which did break the NFL's record for largest preseason attendance in the United States.  
It took most of the first quarter for the fans to fill in the stands, however, which was still a first for some of the Rams' players who moved westward with the franchise in the off-season.  Nevertheless, when you're used to energy being at a fever pitch at the kickoff - like we are in New England - anything short of a "Crazy Train" opening pales by comparison.
Oh, and one more thing, Rams fans?  You should cheer louder than the opposing teams' fans as a general rule of thumb.  The Cowboys' big plays were applauded more loudly than the Rams', at least at the start.  Perhaps the home team crowd was still stunned with the $80 parking fee many were charged with outside of the Coliseum?
Fortunately, matters improved from the slow start as the Los Angeles Rams ended up with a 28-24 come-from-behind victory in their NFL re-debut.  But traffic tie-ups getting in, exorbitant parking costs and non-chalant fans?  Let's hope pro football in Southern California doesn't exactly pick up where it actually left off in the 1990's.
John Rooke is an author and award-winning broadcaster, and is beginning his 24th season as the Patriots' stadium voice.  Currently serving in several media capacities - which include hosting "Patriots Playbook" on Patriots.com Radio - Rooke has broadcast college football and basketball locally and nationally for 28 seasons and is a member of the Rhode Island Radio Hall of Fame.