Vince Wilfork announced his retirement from the NFL on Monday, and on Wednesday, he came back home to make it official.
In a press conference at Gillette Stadium, Wilfork signed a one-day contract and retired as a Patriot. In doing so, Wilfork ended his career where it began in 2004 and where he won two Super Bowls.
Despite spending the final two seasons of his career as a Texan, Wilfork was welcomed back warmly and readily to Foxborough. Before the press conference even began, Patriots players, coaches and staff filed into the Optum Field Lounge at Gillette Stadium to show their support for No. 75. Those in attendance ranged from coaches who helped shape him from his rookie season on to players who he mentored in his 11 years to rookies who never even shared a snap with him.
Along with Robert Kraft and Bill Belichick, who spoke at the ceremony, the Patriots were also represented by Jonathan Kraft, Devin McCourty, Matthew Slater, Julian Edelman, Dont'a Hightower, Danny Amendola, Matt Patricia, Rob Ninkovich, Duron Harmon, Deatrich Wise and many more, who sat among the reporters and television crews to hear what the former captain had to say.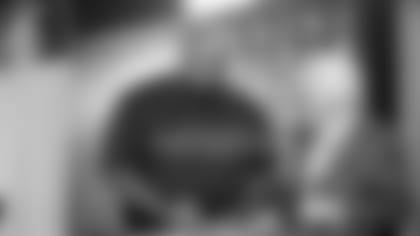 Even though it's been a few years since Patriots Nation has seen Wilfork in a Patriots uniform, he has remained a fan favorite, and the impact he has made within the organization and throughout the region was evident this week, which made Wednesday even sweeter.
"All the memories that I've made over the years, the guy that you guys have seen and the career that I had, it wouldn't have happened without the Patriots," Wilfork said. "So, I've always wanted to come back and be a Patriot for life."
When Wilfork announced his retirement on Twitter this week, former teammates like Edelman, McCourty and Joe Andruzzi took to social media to congratulate him on his remarkable career and celebrate a one-of-a-kind teammate.
While his performance on the field was consistently dominate over his 13 year career, his character and leadership are what made him stand out. His drive, dedication and humor were highlighted by both Kraft and Belichick.
For Kraft, Wilfork and his family became an extension of his own family. When Myra Kraft was ill, Wilfork presented Kraft with a gold necklace that he wore for 11 months after his wife passed away. The pendant held Kraft's favorite photo from their wedding.
The necklace was similar to one Wilfork owned with a picture of his parents at the center. Both of his parents passed away while he was attending the University of Miami, and he said the only regret of his football career was that they weren't there to see what he had become.
"My parents didn't get a chance to see their son live out a dream he told them at the age of 4 I was going to be. Physically it hurt every day. It hurt by the hour. Daily. Not a minute [went] by, but I know they had the best seat in the house," he said.
In spite of this grief, Wilfork excelled in the league. He played in 189 games and made 559 combined tackles, as well as 366 total tackles and 16 sacks.
While, physically, Wilfork said he felt good enough to continue playing, the decision to retire was ultimately about whether or not he was mentally ready to take the field again.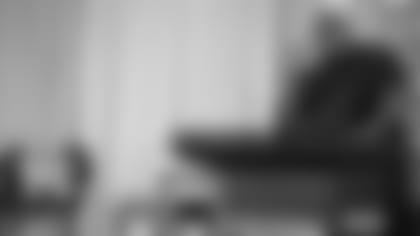 "When I felt like I was tired of the grind and mentally I was exhausted, and I didn't want to do it anymore, I called it quits. I could've easily played a couple more years and stole some money here and there. I could have done all that if I wanted to," Wilfork said. "Physically, I'm 100 percent healthy. Nothing hurt on me. I could go lift weights, I could go run. I could do whatever I want to do right now as we speak, but the grind mentally, that's the one thing."
Though the transition to retired life can be difficult for some NFL players, Wilfork said he is looking forward to settling into a relaxed life without the structure and demands of a football schedule. So, as of right now, he has no plans for much of anything – except fishing, grilling and golfing.
 "For 20 years I've been on a schedule, and the last thing I want to do is jump into something right now. I'm going to take some time," Wilfork said. "It might be a year or so I'm going to take off and kind of do things I want to do. Wake up when I want to, fish when I want to, golf when I want … just live life. Let my body relax, let my body get a feel of what life without having workouts and no schedule, being here, being there, just let my body relax and just go."
FULL GALLERY
Following his stellar NFL career, Vince Wilfork returned to Gillette Stadium on Wednesday, Aug. 9, 2017 to officially retire as a New England Patriot. Wilfork, a defensive standout and five-time Pro Bowler, played 11 of his first 13 seasons in Foxborough and helped the Patriots capture two Super Bowl championships.