After a crazy weekend that saw the Patriots world turned upside down in a matter of hours, the Week 4 slate of games somehow went off almost on schedule. Other than the Pittsburgh-Tennessee game, which was pushed to Week 7, the remaining 15 games took place and once again the road teams dominated, winning nine.
Here are some non-COVID-19-related thoughts from the weekend.
The Bills 4-0 start has caused many Patriots followers (including this one) to take notice. The reason for the pause has been Josh Allen, whose statistics are eye-opening to say the least. A couple weeks ago I compared Allen favorably to Cam Newton. Some didn't like that while others felt it was an apt description. So I decided to match up Allen's 2020 numbers with the first four weeks of Newton's 2015 MVP season. As you can see, Allen has been better by virtually every measure.
Table inside Article

| | Newton in 2015 (Through Week 4) | Allen in 2020 |
| --- | --- | --- |
| Comp. | 121 | 148 |
| Att. | 67 | 105 |
| Yards | 809 | 1,326 |
| Pct. | 55.8 | 70.9 |
| Sacks | 7 | 9 |
| TD | 7 | 12 |
| INT | 2 | 1 |
| Rating | 88.5 | 122.8 |
| Rushes | 43 | 25 |
| Yards | 195 | 83 |
| TD | 2 | 3 |
| Wins | 4 | 4 |
| Losses | 0 | 0 |
With the Patriots-Chiefs game pushed back a day I got a chance to watch most of Allen's performance against the Raiders. For the most part his play matched his numbers, but there are still a few instances where his recklessness gets in the way. He missed a couple of easy throws, and he made a pair of awful decisions that could have proved costly. Late in the first half he rolled to his left and pushed a backhand flip wildly to John Brown as the was buried by what should have been a late hit, targeting penalty on the Raiders Arden Key. He avoided both the turnover and serious injury, but he was fortunate on both counts. Late in the game with the Bills in total command at 30-16, the Bills were running out the clock inside of field goal range when Allen scrambled wildly on third down and took a 14-yard sack, forcing Buffalo to punt. Allen easily could have kept the clock moving by running to set up a field goal but instead refused to bail on the play and wound up extending the game. It was reminiscent of the Falcons Super Bowl with Matt Ryan taking sacks that cost Atlanta a chance at a game-clinching kick. So, while Allen looks great on paper, and he no doubt is improving, it remains to be seen whether he can consistently make the right decisions in key spots when games are won or lost. That said, few players have made bigger improvements than Allen has from Year 2 to 3.
Disappointing Ending for Billy O
The end came for Bill O'Brien in Houston, and although the Texans sit at 0-4 it still came as somewhat of a surprise. Houston owner Cal McNair made the call after the team's latest loss, a frustrating 31-23 defeat to Minnesota. The Texans opening schedule has been brutal with the losses coming against Kansas City, Baltimore, Pittsburgh and the Vikings. But it's not so much the record as the performance that got O'Brien canned, and that performance is a direct reflection of both his work as a coach and the team's GM. O'Brien made several controversial trades, the latest coming when he shipped DeAndre Hopkins and a fourth-round pick to Arizona for running back David Johnson and second- and fourth-round picks. It was a trade that was widely panned at the time, and then Hopkins caught about 100 balls for the Cardinals in the first month of the season while the Texans offense stumbled en route to the winless start.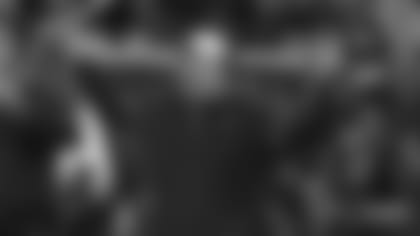 O'Brien also has a reputation for being tough to deal with, which is how he wrestled away control of personnel to start with. One report in Houston indicated O'Brien had been less than professional when dealing with personnel that he let go, so when with things looking bleak McNair pulled the plug. O'Brien can clearly coach and he oversaw a Texans team that managed to win four AFC South titles. But he never really came close to getting Houston into the mix of true contenders in the conference, despite having one of the game's most gifted quarterbacks in Deshaun Watson. While the end was jarring, it probably shouldn't have been.
More Than a Sister's Kiss
Lots of folks were up in arms two weeks ago when Doug Pederson opted to punt rather than attempt a 64-yard field goal in the final seconds of overtime in a 23-23 tie with Cincinnati. The Twitter-rati was aghast that an NFL coach would intentionally choose to tie rather than go for an improbable win.
But in reality, Pederson made the right call for his team, not the critics. Facing a fourth-and-7 from the Bengals 41 with 19 seconds left, Pederson trotted out Jake Elliott and the field goal team for a potential 59-yard game-winner. But a false start penalty turned it into a 64-yarder, which caused him to rethink things. Eventually the Eagles took a delay of game and punted, all but ensuring a tie. The complaints immediately flooded the Philly airwaves, wondering why Pederson didn't take a shot. The answer is pretty simple. A missed 64-yarder (likely outcome) would have given Cincy the ball at Philly's 46 with roughly 14 seconds left assuming Elliott's kick took at least five seconds off the clock. A loss would have been far more likely than a win on a miracle kick, as one completion would have given Cincy a reasonable shot. So Pederson took the tie, which as much as we hate to admit is better than a loss. Need proof? The Eagles followed that with a road win in San Francisco, improving to 1-2-1 on the season. Not too impressive, but Philly now leads the moribund NFC East by half a game (by virtue of the tie) over 1-3 Dallas and Washington.
It's hard not to be impressed by the early play of the young quarterbacks so far. Top pick Joe Burrow in Cincy and the Chargers Justin Herbert are off to great starts and have given the teams a chance to win each week. Burrow is working behind a porous offensive line that is having trouble protecting him, but the reigning Heisman Trophy winner and national champ is still getting it done. He's completing 65.5 percent of his passes and has six touchdowns against only two picks. After notching the first win of his career on Sunday against Jacksonville, Burrow has the Bengals at 1-2-1 after the first month.
Herbert stepped in for Tyrod Taylor after the bizarre medical incident made the veteran unavailable before LA's Week 2 game against Kansas City. Herbert has yet to win as a starter but has been solid, completing 72 percent of his throws with five touchdowns and three picks for a gaudy 102.2 rating. Herbert passed for more than 300 yards in two of the three starts and 290 in the third, and the Chargers held leads in the fourth quarter in two of the three as well. While the circumstances surrounding Taylor's absence from the lineup are unfortunate (a team doctor inadvertently punctured his lung while administering a pain-killer before a game) it would be hard to imagine Herbert not remaining at the controls.
The success of the young guns also has some wondering when we'll see Tua Tagovailoa in Miami or perhaps Jalen Hurts in Philly. The latter is intriguing given the presence of Carson Wentz, who appears to be regressing a bit in Philly after a promising start. Wentz is holding the ball far too long and throwing interceptions as an alarming rate (seven in four games). Hurts is already being incorporated into the offense, and if things don't improve for Wentz perhaps Pederson will make the switch. Tagovailoa will likely have to wait a bit longer as Miami seems content with veteran journeyman backup Ryan Fitzpatrick leading the young team.
Living in a Fantasy World
The rescheduling of the Patriots game offered the first chance to get a peek at the rest of the league via NFL Redzone on Sunday, and watching seven hours of football with my sons has always been a highlight for me, albeit a rarity. Now that my boys are getting older (13 and 15), the presence of fantasy football has changed the viewing experience greatly – and not for the better. First, I'll admit that I am one of the few who don't have a fantasy team. I played once, won the league largely due to extreme luck, and haven't played since. My kids are hooked, and my main takeaway from Sunday is that Joe Mixon went from a bum to a hero in about an hour. Both sons entered the day not-so-proud owners of Mixon in their respective leagues.
Then Cincy's talented back ripped off three touchdowns and racked up 42 fantasy points. On a day where touchdowns and excitement came in waves and at a rapid pace, the biggest roars in the Perillo house were reserved for Mixon's excellence. Yup, the 1-2-1 Bengals win over the 1-3 Jags got the most attention, while their old man curmudgeon simply shook his head in disgust. Not coincidentally, fascination with fantasy results over the real thing is exactly why I choose to avoid it in the first place.
I can longer ignore the Packers offense – even though their competition has been less than stiff. They move up a notch this week.
Kansas City (4-0, first last week) – Not the most impressive performance by the Chiefs, but they pulled a play from the Patriots playbook and watched the opponent beat itself.
Green Bay (4-0, third last week) – Aaron Rodgers' brilliance has been a recurring theme thus far. The Pack's balance on offense has been exceptional.
Baltimore (3-1, second last week) – I'm still a believer in the Ravens, although beating up hapless Washington didn't move the needle.
Seattle (4-0, fourth last week) – Russell Wilson and the Seahawks had to earn it on the road in Miami but never really were threatened.
Pittsburgh (3-0, fifth last week) – The Steelers were victimized by the Titans COVID outbreak, but this isn't college so you don't drop without playing.