Musings, observations and the occasional insight as we review an NFL Week 9 heavy on divisional rivalries, with all that familiarity perhaps prompting some fighting....
Semi-serious question at midseason: Do the 8-1 Eagles really want to take a bye in Week 10, the way they're rolling? Time off is always nice, but Philadelphia has everything working these days, and its' 51-23 destruction of visiting Denver makes you think the postseason can't get here fast enough if you're an Eagles fan. Halloween has come and gone, but the Eagles remain scary good.
Keep in mind, Brock Osweiler or no Brock Osweiler, the Broncos came into the game with the league's top-ranked defense. And the Eagles shredded Denver from the opening kickoff on, rolling up a season-high 51 points and getting offensive contributions from almost everyone.
Yep, Philadelphia really missed injured tight end Zach Ertz against the Broncos. (Not so much).
Teams almost universally say their bye comes at the perfect time, but I can't believe anyone in Eagles' colors wants to take a break about now. Philadelphia's winning streak is up to seven games, and football is ridiculously fun right now in the City of Brotherly Love.
Quarterback Carson Wentz, he of the MVP candidacy, threw four more touchdown passes and now has a league-leading 23, setting a team record for the first nine games of a season. Newly acquired running back Jay Ajayi quickly got in on the act, rushing eight times for 77 yards (9.6 average) and scoring his touchdown of the season on a crowd-pleasing 46-yard burst.
The Eagles totaled 419 yards on offense, only punted twice, and even got three touchdowns from rookie running back Corey Clement, who found the end zone twice on the ground and once through the air. The Broncos defense, which averaged 261 yards and 21 points per game allowed, never knew what hit it on Sunday at Lincoln Financial Field.
Philadelphia's season-high three-game homestand is over, and the Eagles face playing four of five on the road once they return to the field in Week 11 at Dallas. That's potentially a huge game in the NFC East, but it feels like the division is already Philly's to lose. Weeks 13-14 hold even bigger tests in store for the Eagles because games at Seattle and the L.A. Rams could double as possible NFC title game previews as things stand now.
Getting ahead of ourselves? It doesn't feel like it when we're talking about this year's Eagles, with their NFL-best 8-1 mark. Philadelphia is a team firing on all cylinders as it enters its bye, and it's almost a shame the Eagles have to throw it into idle for a while.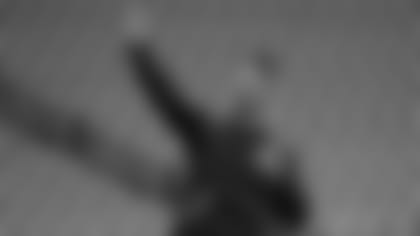 Absolutely no one is having the time of their life in Denver any more, and I would think it's about time to give Paxton Lynch his shot to stop the bleeding for the Broncos. Coach Vance Joseph's team has lost four in a row and five of six games to fall to 3-5 at midseason, Denver's worst record halfway through a year since Tim Tebow's funky magic act in 2011.
The Broncos have many more problems than just their quarterbacking, but Osweiler did little to inspire confidence in his first start since replacing the slumping Trevor Siemian. If he's healthy, might as well get Lynch out there next week at home against New England and see if the 2016 first-round pick can catch some lightening in a bottle.
If that doesn't work, when is real blame going to start sticking to Denver football czar John Elway, the man calling the shots at quarterback for the Broncos? Elway's post-Peyton Manning work has been dismal at the position, and the In-John-We-Trust phase of the proceedings seem well over, and deservedly so.
And while we're at it, Denver's defense has been over-rated for a while now, still basking in the glow of their stellar Super Bowl-winning work in 2015. Denver in Philadelphia gave up more than 50 points for the first time since 2010, and the Broncos pass defense has now been dinged for 16 touchdowns in eight games this season, after giving up 13 in all of 2016.
The Broncos have some major challenges to grapple with, and the buck should stop on Elway's desk.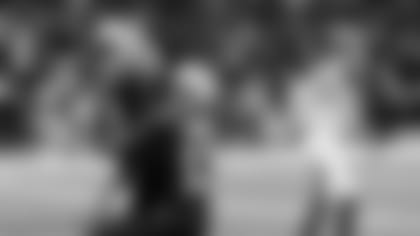 With all four teams in the NFC South facing off head-to-head in Week 9, it's hard to escape the realization the 6-2 Saints have put the most consistent, quality product on the field through the first half of the season. Dare I say it, but New Orleans has to be considered the favorite to win the division for the first time since 2011.
New Orleans easily dispatched the all-but-done Bucs, 30-10, at home, and that makes it six wins in a row for Sean Payton's resurgent club. The Saints own a half-game lead over Carolina (6-3) in the NFC South, but it feels bigger, given that New Orleans won in Charlotte in Week 3, and has outscored its opponents by a sizable 66-point advantage (221-155), compared to the Panthers' measly plus-9 point differential.
Carolina got its second home win of the season on Sunday, holding off struggling Atlanta, 20-17. But I didn't watch the Panthers defeat the Falcons and come away convinced the Panthers are back to their 2015 form. As much as anything Atlanta's mistakes tipped the scales Carolina's way.
Remember, the Saints opened the season with the dreaded 0-2 kiss of death, but have roared back to post a half-dozen wins. According to ESPN, that makes New Orleans just the third team in the Super Bowl era to be 6-2 after an 0-2 start, joining the 1993 Cowboys and 2007 Giants, both of whom earned Super Bowl rings.
Let that one sink in, Saints fans.
Forty years ago next month, the Bucs went into the New Orleans' Superdome and embarrassed the Saints 33-14, earning the first regular-season victory in Tampa Bay franchise history after 26 consecutive losses. That galling defeat shortly thereafter led to the demise of Saints coach Hank Stram, who was fired and never held another NFL coaching gig.
The Saints got some decades-old payback against the Bucs on Sunday, and you have to wonder if we may look back on Tampa Bay's surrender in New Orleans as the game that put Bucs coach Dirk Koetter on the fast track for unemployment in the coming weeks or months?
The Bucs were presumed to be a serious playoff contender this season, but instead they're a serious mess. Quarterback Jameis Winston hasn't progressed and is still fighting a sore shoulder. And the only real fight I saw out of Tampa Bay against the Saints was when receiver Mike Evans cheap-shotted Saints rookie cornerback Marshon Lattimore in the back in that second-half sideline skirmish.
The Bucs are 2-6 and have lost five in a row, and last place in the NFC South is their destiny. And the trend of "Hard Knocks'' subjects falling apart continues. Like the 2016 Rams, 2014 Falcons, and 2012 Dolphins, these Bucs are going nowhere.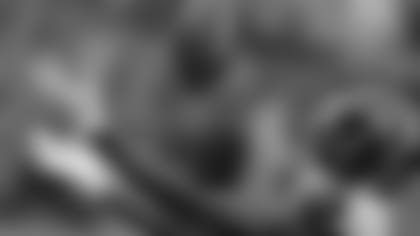 I still can't believe Julio Jones dropped that ball in the end zone. Beyond wide open, on a 4th-and-7 in the fourth quarter, Jones will never have an easier touchdown catch in his life, and yet it was almost as if he had too much time to stare down that 39-yard Matt Ryan pass as it hung in the air forever.
You get the feeling it's just not going to happen for the Falcons (4-4) this year? Lose the Super Bowl and you seem to lose your winning mojo the following year.
The NFL has a credibility problem when it comes to the consistency of its officiating. How can any coach, player, fan or media member watch one crew of officials eject both Bengals receiver A.J. Green (deservedly) and Jaguars cornerback Jalen Ramsey (dubious) for the fight that broke out between them in Jacksonville, and then make sense of another crew deciding Tampa Bay's Evans didn't do anything that merited ejection when he violently blindsided Lattimore from behind in New Orleans?
Evans pounced on Lattimore and threw punches in the scrum, but all he got was a 15-yard personal foul penalty, although more discipline could be forthcoming from the league.
"If there's not an ejection in that situation then I don't know when there's supposed to be an ejection,'' Saints coach Sean Payton said in the post-game.
Couldn't agree more, Sean, and the discrepancy between the way the two fights were dealt with by the officials could not have been starker.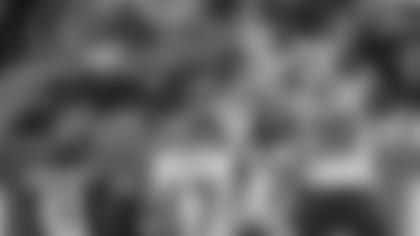 It's like it's 1999-2001 all over again and the Rams are the highest-scoring, most entertaining offense in the NFL. Only, you know, in Los Angeles this time. Jeff Fisher's Rams were never fun to watch on offense. But Sean McVay's are a blast, with their bountiful play-making prowess.
The Rams blew out the hapless Giants 51-17 at MetLife Stadium on Sunday, but it really wasn't that close. Los Angeles is averaging an NFL-best 32.9 points per game this season, and it took the less than seven and a half games to surpass the NFL-worst 224 points they scored in all of 2016.
To be sure, that's a different kind of worst-to-first move in the NFL.
These Rams are so high-octane they managed a 52-yard touchdown on a screen pass to receiver Robert Woods on third-and-33 against New York. Third-and-33. And there was more. Like the 67-yard scoring bomb to receiver Sammy Watkins. Or the 44-yard connection to tight end Gerald Everett. Or re-born running back Todd Gurley finding the end zone twice more, giving him 10 touchdowns this season, four more than he tallied in twice the number of games a year ago.
Los Angeles overwhelmed the Giants on Sunday, scoring on eight of its first nine possessions. The Rams have topped 40 points three times already this season, which is three times more than they combined for the past two years, and their gaudy 108-point differential is four points better than the No. 2-ranked Eagles.
I know the Giants (1-7) have been decimated by injuries to their skill position players and aren't the team anyone thought they'd be this season. But if you're the Broncos, don't you have to be wondering how did we ever lose to these guys at home in Week 6?
That it was McVay's Rams who administered the beatdown to New York had to strike some longtime Giants fans as irony. It was McVay's grandfather, John McVay, who was the vilified Giants head coach 39 years ago this month, when the Eagles and Herman Edwards stole a game at the last second on Joe Pisarcik's fumble, the famous "Miracle of the Meadowlands'' saga.
Now at least the McVay family has the "Manhandling at the Meadowlands'' to put there beside it. See kids, history can be fun.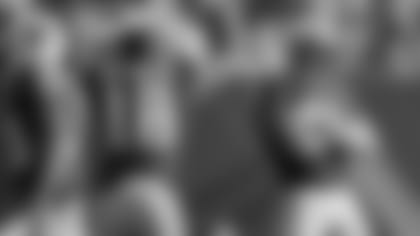 The Titans have gotten their highly anticipated 2017 season back on track with their three-game winning streak, but I still don't see the offense I expected to see from Tennessee, which squeaked out a 23-20 win over reeling Baltimore.
Then again, Tennessee's defense has stepped up of late, with free safety Kevin Byard reeling in two more interceptions against the Ravens, to go with the three picks he recorded two weeks ago in an overtime win at Cleveland. With the Titans' bye week in between, Byard is on a furious interception spree and now leads the league in that department with six. No other NFL player has had more than Byard's five picks in two games since the 1970 merger.
Byard is a 2016 third-round draft selection and he picked on turnover-plagued Baltimore quarterback Joe Flacco on Sunday. It's about time Flacco got the majority of the blame for the Ravens' offensive woes and league-worst passing attack.
Baltimore has dropped five of seven games to sink to 4-5, and the Ravens' John Harbaugh continues to wait to log the 100th victory of his NFL head coaching career. Flacco had those two interceptions, and now has 10 picks on the season, including four outings with multiple interceptions over a span of the past seven games. Unsurprisingly the Ravens are 0-4 in those games.
Not that anyone needed the reminder, but the game-changing difference Deshaun Watson made for Houston was readily on display in the Texans' frustrating 20-14 home loss to the last-place Colts. With their dynamic and electrifying rookie quarterback on the field the past seven games, high-powered Houston managed more than 30 points per game five times and led the league in scoring average.
But then came this week's shocking season-ending knee injury for Watson, and the return to the reality of the team's Tom Savage quarterbacking era was harsh. Savage heated up considerably in the fourth quarter as the Texans came within seven yards of mounting a game-winning comeback, but he threw for only 76 yards on 7 of 19 passing in the first half, as Houston's offense looked lost.
The Texans at 3-5 aren't out of the AFC South playoff race. But after having so much firepower on offense with Watson, this loss to the Colts was like a nightmare flashback sequence to Houston seasons of yesteryear.
What an unforgettable, mind-bending week it was in Houston. The significant Duane Brown trade on Monday night. The historic franchise-first World Series title for the Astros on Wednesday night. The devastating Watson injury on Thursday afternoon. And finally the sobering last-second loss to the division rival Colts on Sunday. Houston might need a recovery day or two, and who could blame it?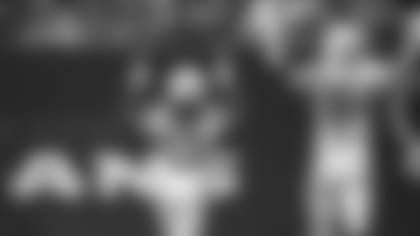 Good thing the Colts didn't deal T.Y. Hilton. The rumors didn't come true at the trading deadline and the veteran receiver still plays for Indianapolis, and that was worth five receptions, 175 yards, two touchdowns and one upset win against Houston for the Colts.
Hilton opened the scoring with a 45-yard bomb from Jacoby Brissett, but his best work came on his 80-yard touchdown catch in the third quarter, when he duped some Texans defenders into thinking he had been touched down, only to get up again and race for the end zone.
Indianapolis won't have Andrew Luck this season, but the Colts at least had some pretty good fortune in Houston. Because of it, they still have a pulse in the division race, and just ended a three-game losing streak against the Texans.
Okay, Jaguars. We see you. Jacksonville finally broke out of its win-one, lose-one routine, and did it by proving rookie Leonard Fournette doesn't have to be in the lineup for Jacksonville to continue as the league's most productive rushing team.
Fournette was inactive on Sunday as punishment for breaking a team rule (or three), the Jaguars announced 90 minutes before kickoff against visiting Cincinnati. Not that it really mattered. Jacksonville stayed with its ground-heavy game plan, and Chris Ivory, T.J. Yeldon and Corey Grant combined to rush for 128 of the Jaguars' 148 yards rushing in the 23-7 conquest of the Bengals.
Cincinnati didn't offer much in the way of competition, even less after A.J. Green was ejected for his part in that late first-half brawl. But that's okay, because the Jaguars (5-3) are new enough at this winning stuff that hitting your layups is still satisfying. Tied for first place in November is fairly foreign to Jacksonville, and with the Jaguars' next three games coming against the Chargers at home, at Cleveland, at Arizona, this season may be about to truly develop into something special for Doug Marrone's improved team.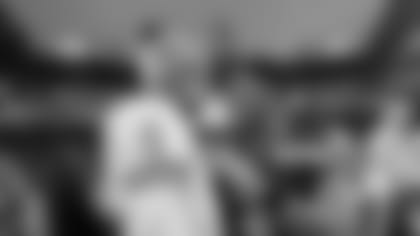 If you think Kirk Cousins lost his best possible market leverage and landing spot when San Francisco traded for Jimmy Garoppolo last Monday night, pop in a game film from Washington's gritty 17-14 win at Seattle on Sunday afternoon. Cousins will still have plenty of suitors if he reaches free agency next spring, because the veteran quarterback can still get it done, sometimes when you least expect it.
Washington saved its season and got back to .500 at 4-4 with the eye-opening victory, and Cousins was the key. Playing without four starting offensive lineman, receiver Jamison Crowder and tight end Jordan Reed, Washington somehow persevered. Seattle scored late to take a 14-10 lead, but Cousins answered, finding receiver Josh Doctson down to the Seahawks 1 with a little more than a minute to play.
Seattle needed this game to stay tied with the Rams atop the NFC West. But Washington had to have it keep any wild-card playoffs hopes alive, and Cousins somehow delivered when his team needed him most. If Washington's front office and ownership lets him walk away next March, it'll be a move they quickly live to regret.
The Cowboys have responded well to adversity and are 3-0 since that gut-punch loss at home to Green Bay and Aaron Rodgers in Week 5. At 5-3, with two games remaining against the first-place Eagles, Dallas is very much still alive in the NFC East after beating visiting Kansas City 28-17.
Not that I like the Cowboys' chances of making the playoffs as anything but a wild-card qualifier. Dallas would likely have to sweep Philadelphia to surpass the Eagles in the standings, and that seems far-fetched at the moment. Even though Philadelphia hasn't made the playoffs since 2013, it has still  managed to split the two-game season series with the Cowboys in each of the past four years.
At the moment, five teams in the NFC have more wins than Dallas's five, and Seattle is tied with the Cowboys at 5-3. If form should hold, the best shot at the playoffs for Dallas could be by beating the Seahawks in Week 16 in Arlington to grab the No. 6 seed.
The Chiefs are now 1-3 after their 5-0 start, and their home-run-hitting offense isn't doing anywhere near as much damage as it did early this season. Kansas City is still in command of the AFC West, but New England and Pittsburgh (both 6-2) have passed up the Chiefs in terms of playoff positioning, and that means no first-round bye as things currently stand.
Kansas City quarterback Alex Smith finally threw his first interception this season after an NFL-record 287 pass attempts without a pick to start the season. But he was still effective with 25 of 34 passing, with two touchdowns and the one interception. The rest of the Chiefs offensive stars didn't rise to the challenge at Dallas. Rookie running back Kareem Hunt was almost invisible with 37 yards on nine rushes, while Travis Kelce and Tyreek Hill combined for nine receptions and two touchdowns, for just 137 yards.
Kansas City takes its bye in Week 10 and needs to regroup. Winnable games at the Giants, home against Buffalo, and at the Jets are just ahead. If the Chiefs can come out of that stretch 9-3, they'll be in the fight for the AFC's top two seeds.
Arizona took care of business in somewhat ho-hum fashion, winning 20-10 at winless San Francisco. But other than the late-game fight that marred the festivities, resulting in three ejections (what was it about Week 9 and fights?), people will remember this one for the Cardinals' stunning decision to run 32-year-old Adrian Peterson a career-high 37 times, for 159 yards.
That is not a typo. Peterson never carried the ball that much in his 10 seasons in Minnesota, but Cardinals coach Bruce Arians went with him all day long in just his third game in Arizona. With Drew Stanton starting at quarterback in place of the injured Carson Palmer, focusing on Peterson worked as game plans go and helped the Cardinals control the time of possession.
But how long can Arians ride Peterson at that rate of use? Peterson is proving he has some tread left on his tires, and then some, but you don't want to risk a blowout every week.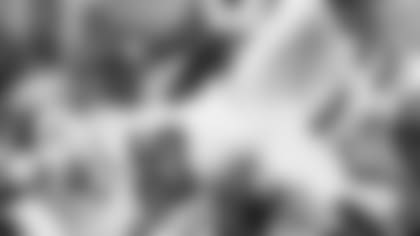 Quite the missed opportunity for the Bills Thursday night in the Meadowlands. I'm convinced Buffalo is allergic to national attention, because the Bills getting blown out 34-21 by New York just as they were starting to generate some legitimate playoff contention buzz seems so familiar. Last year, Buffalo was 4-2 and starting to get noticed, then went on the road to Miami and lost the first of three in a row.
In 2015, the Bills began a competitive 5-4, then went to New England on a Monday night and lost, beginning a span of four defeats in five weeks. It was the same basic story in 2014. Buffalo began a hopeful 5-3, then took its bye with the wind at its back, fresh off consecutive victories. But after their break the Bills reverted to form, dropping two in a row, including a division road game at Miami.
Things seem different in Buffalo this season with rookie head coach Sean McDermott in charge. But the Bills always seem to do better when they're flying under the radar, rather than being center stage under the spotlight. Buffalo's 5-3 first half record is still stronger than expected. But 6-2 would have gone a long way toward putting that 17-season playoff drought in real jeopardy.
All hail the Jets, the best last-place team in the NFL this season (and I say that with legitimate respect). When New York beat the Dolphins and Jaguars at home earlier this season, both opponents had winning records, but were just a game over .500 at 1-0 and 2-1, respectively, making it difficult to assign much meaning to the victories. Not so with the Jets' rout of the Bills, whom they led 34-7 in the fourth quarter. New York (4-5) dominated Buffalo, which entered the game 5-2, and played its most impressive game of the season after losing three in a row by a total of 15 points.
And how about Josh McCown, who at 38 might be in line for some Comeback Player of the Year support? The Jets quarterback has already tied his career high in touchdown passes with 13, and has a passer rating of 96.1, the second-highest of his long and itinerant career. With four wins as the Jets starter this season, McCown is just two shy of the most he has ever logged in one year, going 6-7 for Arizona in 2004.
The tanking the season story line in New York was always bogus, and tell me who among the many veterans the Jets sent packing are making much of an impact anywhere else? Brandon Marshall? Eric Decker? David Harris? Nick Mangold? Turns out Gang Green knew exactly what it was doing.
Ridiculously Cool Football Card of the Week
Believe it or not, the Browns didn't always screw up trades for quarterbacks. In May 1968, they acquired sixth-year veteran quarterback Bill Nelsen from the Steelers — in exchange for the memorably named Dick Shiner — and the deal paid almost instant dividends in Cleveland. Nelsen replaced the faltering Frank Ryan in the lineup in Week 4 of 1968, with the Browns winning nine of his 11 regular-season starts, plus a divisional round playoff game against Dallas. They were blown out by Baltimore in the NFL title game.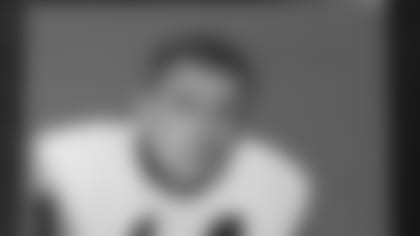 It was more of the same in 1969, which was Nelsen's career-best year statistically. Cleveland went 10-3-1 that season, won a second consecutive division title, and Nelsen threw for 2,743 yards and 23 touchdowns, earning a Pro Bowl berth. The Browns again beat the Cowboys in the divisional round, before losing one game short of the Super Bowl for a second straight year, this time falling to Minnesota in the 1969 NFL title game (the last of its kind before the merger).
Here's Nelsen's 1969 Topps, which unfortunately still pictures him in his Steelers uniform. But two elements save the day: that classic Brownie the Elf logo that the franchise used in those days, and the fact Topps went with a daring pink background. Imagine that. A pink football card. And you thought the A.J. McCarron trade-that-never-happened was wild.