In their own unique way, each member of the 2001 New England Patriots played a role helping the team capture its first championship in franchise history following a thrilling, last-second 20-17 victory over the St. Louis Rams in Super Bowl XXXVI.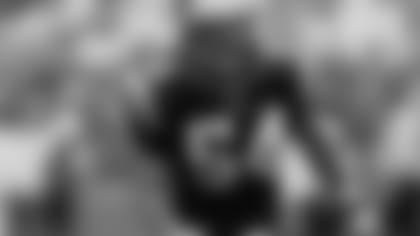 Then:Making nine regular season starts, Tedy amassed 75 tackles and two interceptions in addition to recording two sacks and three forced fumbles.
Now:Following his retirement from football in 2009, Tedy shifted over to television, working as an analyst for ESPN. In 2007, he published, "Never Give Up: My Stroke, My Recovery and My Return to the NFL," a memoir telling of his stroke recovery experience. Tedy is also a spokesman for the American Heart Association. In 2012, he ran in the Boston Marathon, and he ran it again in 2014, completing the race in 4:47:44, improving on his time of 5:26:02 from two years earlier. Meeting him at the finish line was Patriots owner Robert Kraft, who gave him a hug. Tedy was inducted into the Patriots Hall of Fame in 2013.