While industry analysts and researchers debate the role of Apple in the fast-emerging "phablet" market, the consumer electronics giant delivered a solid buy for NFL video streamers earlier this week with the launch of new iPhones with bigger screens, higher resolution and faster processors.
Size has always mattered for video lovers when it comes to their wireless devices. And with vendors racing to provide a bigger picture via phablets, the true winners are sports fans who can't go without their most coveted content – live or on-demand – when away from their big screens for most any reason.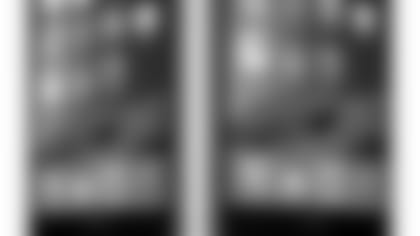 With that in mind, Apple Tuesday unveiled the iPhone 6 and 6 Plus, with 4.7- and 5.5-inch screens respectively, providing an alternative to phablets such as the Samsung Galaxy S5, Moto X and LG G3. The new Apple models also represent an alluring upgrade to Apple's older iPhone 5 with its 4.0-inch screen, and the still widely used iPhone 4s which comes with a 3.7-inch screen.
The new iPhones are called phablets because they possess all the features of smartphones while sporting large screens, cutting the space between the units an tablets, especially small ones such as the iPad Mini. Strategy Analytics estimates the global market size at 300 million units for 2014.
But there's more to the story than just screen size. The new Apple smartphones support the 802.11 ac standard which should translate to triple the Wi-Fi speed available in the iPhone 5S. That's clearly good news as all NFL stadiums are equipped with Wi-Fi, with many boosting capacity for fans in the stands (and in the concourses).
Apple smartphone users continue to hold an advantage in the world of NFL streaming if they use Verizon Wireless as their service provider offers the ability to watch games live on the devices via the popular NFL Mobile app.
The app allows fans to watch local games live on Sundays as well as primetime games on Sunday, Monday and Thursday. Verizon also provides access to NFL RedZone, which has been so popular that user demand has occasionally overwhelmed the infrastructure used to support the live highlight channel that equally captivating as its TV predecessor. Throw in round-the-clock content from the NFL Network and you've got live NFL games and frills covered.
The continuing available of larger screen smartphones, more recently called phablets, tracks with the NFL and teams' application creation and enhancement efforts. This year has already seen the launch of NFL Now right before kickoff of preseason as well as 'stadium' apps for Levi's Stadium, the new multi-billion dollar home of the 49ers, and the latest version of Patriots Gameday Live for Gillette Stadium.
"I love going to games, but I've been missing too much on what's going on elsewhere," explained hard core NFL fan Chris Barton. "But if you give me a big screen device with apps that provide near-instant information I need, I can make great use out of halftimes, TV time outs, and other breaks in the action."
Barton is very pleased that his closest NFL venue allows fans to bring smartphones and tablets to the game, as he owns a mini-iPad and is thinking about upgrading to one of the newer, bigger-screen iPhones at some point.
In addition to screen size and processing upgrades, the iPhone 6s also boast increased battery power (348 hours of standby), which in the eyes of consumers has long been an annoying shortcoming of smartphones in general. And with some apps criticized for draining batteries, the situation can only improve. The new bar for Apple is set at 14 hours of continual video playback, according to the company.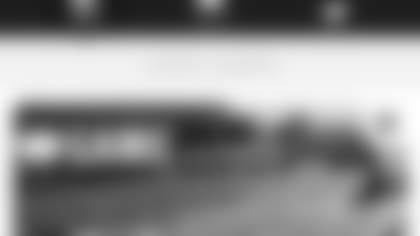 Bigger isn't really better for video streamers if it's not accompanied by an advance in resolution. The new iPhones provide 1080p HD resolution and 401ppi, which should be a strong draw for users of older iPhones. It has been about two years since Apple launched the iPhone 5, so users on contracts will be motivated to move up.
The Need for Speed (and Infrastructure Enhancements)
With streaming and downloading of sports video content alone continuing skyward, the large dash for access by the fan masses is predicted to result in longer delays in fans getting the video they want for viewing. To avoid being a victim of its own success, the league and its technology partner will need to enhance and fortify their network and processing infrastructures to maintain a consistent viewer experience.
iPhone 6 users – and those with other phablets - might need to check their data usage as one research firm, NPD Group, has said a bigger screen on the new Apple smartphones will likely lead to more data consumption. Usage of Wi-Fi and cell network data on devices with screens over 4.5 inches is 44% higher than it is with smaller-screen smartphones.
The new Apple smartphones (with 64 and 128GB options) offer much more storage than their primary rivals which is of importance given the ability for fans in the states and overseas to download video content – such as gamecasts - for viewing at fans' convenience.
With the phablet market continually advancing, mobile video viewing should rise. Be thankful that phablet fever results in enhanced NFL video viewing and doesn't require medical treatment.
Bob Wallace is a technology journalist with over 30 years of experience explaining how new services, apps, consumer electronic devices and video sources are reshaping the world of communications as we know it. Wallace has specific expertise in explaining how and why advances in technology, media and entertainment redefine the way football fans interact with the league, teams, players and each other. He's the Founder of Fast Forward Thinking LLC.