A picture is worth a thousand words. So what's the value of a data-driven graphic that compares the combine performance of a pro prospect with that of current and past NFL players?
You won't know until you check them out.
Leading up to the event, the NFL and partner Reality Check Systems (RCS) created a means to make watching live combine coverage much more than just footage of largely unknown college football players running drills for an audience of pro scouts, personnel directors and coaches.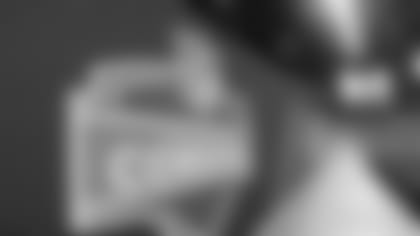 Now, for the first time, after each athlete is weighed and measured, his performance in relevant drills will be added to a database of past combine data to quickly match the prospects with the performance of one or more actual NFL players.
Starting tomorrow (Friday) afternoon, you'll be able to see for example how Oregon QB Marcus Mariota's combine performance matched with current and past NFL signal callers. Were the closest comparisons to a hall of famer or a lesser known QB? Tune in and see.
"We're just scratching the surface here," explained RCS Producer Sean Boyriven. "We want viewers to feel more involved in what transpires on the field by helping provide them the most insight they can have, compliments of analytics. The end result is a beautiful display of all our hard work," he said of the NFL-RCS duo.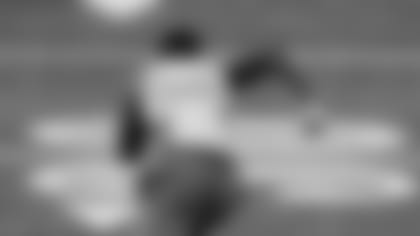 This inaugural use of comparative analytics for the NFL combine coverage is designed to take viewer engagement to the next level by putting more of a face on a legion of NFL wannabes at all positions and providing much-needed – and relevant - points of reference for viewers.
Taking the NFL combine beyond what sometimes appears to be a drawn-out, large-scale track and field meet for NFL scouts, personnel directors and coaches is paramount to drawing a larger, more connected and informed viewing audience across multiple video platforms.
The comparisons reached during the combine should also help build a stronger connection between the NFL combine here in late February and the actual NFL draft, which doesn't begin its three-day run until April 30. There will be plenty of time to mock mock drafts of the NFL-minded by fans, TV commentators and the media during this path-to-the-draft stretch.
The engagement level rises and evolves as the fans and on-air talent have data driven talking points for discussion, debate and more. "Through the use of analytics, we provide data to back up opinions and fuel interactions," said Boyriven.
Comparative Analytics: Broad Applicability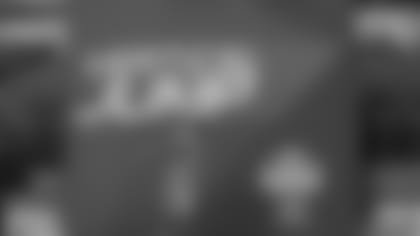 This specific use of comparative analytics by the league and RCS, a first for the combine, is clearly a capability that can be use across NFL events, others sporting events and into area such as voting coverage, as the league's partner has learned from current and past customers.
Comparing measurables using analytics equips commentators with data points they can use to back up what have been claims, superlatives and memories. Adding value to event with captivating data-filled graphics elevates coverage and the general TV discussion of the draft, and more.
By Friday afternoon/early evening, combine participants will have started running enough drills, be they QBs, wide receivers, tight ends, running backs or pass rushers, to be compared one-to-one or one-to-many combine performances of known NFL players.
Though the results may not directly influence the opinions of those in attendance to watch college players for their teams, comparisons should help viewers and other fans with food for thought, discussion, debate and more providing the kind of engagement that goes well beyond the water cooler in this day and age.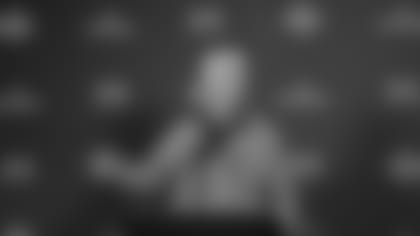 The NFL has been collecting data – measurables – from athletes at its annual combine for many years. This effort is the foundation for this year's undertaking with graphics production systems maker RCS.
As each set of players is weighed and measured for height, arm length and hand size at the combine, this data is entered into a large database by position. As each NFL wannabe completes a drill, his achievement is added to the now growing set of measureables by staffers with laptops on the field.
On their own, the individual stats are of limited use and applicability. That's why RCS created an algorithm and application that allows them to be weighted by importance, explained Boyriven. So, instead of comparing all drill results as equals, the long jump of a QB for instance, can be assigned a low percentage because it's of limited importance to the position. By contrast the 40-yard dash results of wide receivers can be given a higher weight because the function is more important to that – and other- positions.
Stated simply – all combine stats aren't created equal or viewed of equal relevance. RCS mathematicians are aware of this as they process data by position to help fill the templates.
Once a position player has completed multiple relevant drills, a profile of sorts is created in a graphics template. System operators then quickly search the NFL database of past combine performances to find the player closest (one-to-one) and even an overall ranking (Marcus Mariota compared to the top 3, or ranked in the last 10 closest QB matches from past combine performances).
The league says athletes can be compared based on physical attributes as well as combine performance.
The RCS graphics production systems add the comparison data into the template and send it to networks in TV production trucks at the event where it appears on displays meaning it's available for use in the telecast. The creation of the complete template with current and past data takes only seconds, according to Boyriven.
Now the comparison and related discussions can begin in earnest by TV personalities for transmission to wired and wireless video viewing devices used by the fan masses. Let the discussions begin.
The league and graphics production systems expert RCS have worked together for years looking to better engage fans through the use of data driven and vibrant graphics and more. The duo is coming off a joint effort to do just that at the Super Bowl 49 and will likely be teaming more going forward.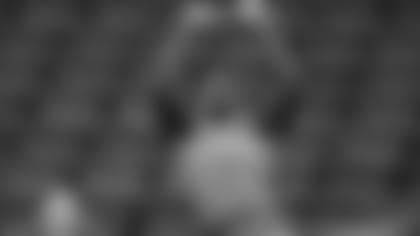 For the combine project, RCS created the algorithm for weighting performance in performance, and a special application for its advanced graphics systems. These assets interacted with the NFL vast database of measurables for past combine performance for the core purpose of comparative analytics, said Boyriven.
And while the duo hasn't yet found a way to measure intangibles, it deserves big props for finding a powerful means to introduced comparative analytics (driven by data) to an evaluation process that is far tougher for the fan viewers of the event than the savvy NFL team scouts, coaches and player personnel experts.
For those that might otherwise not tune into the combine or wait for clips on sports highlight shows, you risk missing a new-look combine that's more of an engaging TV event now enhanced by the context and perspective provided by new comparative analytics. It's not just a huge track, field and weight room event where you can't tell the next Hall of Famer from the next just-another guy.
The NFL-RCS created graphics should debut late Friday and throughout the duration of the actual combine, and for this fan, hopefully far, far beyond.
2015 NFL Scouting Combine – Position Schedule
Schedule of on-field workouts:
Friday, Feb. 20: Specialists, offensive linemen, tight ends
Saturday, Feb. 21: Quarterbacks, running backs wide receivers
Sunday: Feb. 22: Defensive linemen, linebackers
Monday, Feb. 23: Defensive backs
Bob Wallace is a technology journalist with over 30 years of experience explaining how new services, apps, consumer electronic devices and video sources are reshaping the world of communications as we know it. Wallace has specific expertise in explaining how and why advances in technology, media and entertainment redefine the way football fans interact with the league, teams, players and each other. He's the Founder of Fast Forward Thinking LLC.