Some talk is always expected when a Rex Ryan team faces the New England Patriots, but it's usually more of the trash variety and not something that hints at game plan.  In the absence of two major Patriots offensive weapons since the first time Buffalo & New England squared off in September (running back Dion Lewis and wide receiver Julian Edelman), a significantly different Bills approach is a near certainty.  What exactly that might be, nobody knows.
Unless, of course, somebody starts singin'...
"We got a game plan to take [Rob Gronkowski] out of the game," cornerback Stephon Gilmore said Tuesday. "We're gonna be ready for him."
Sure, saying you're going to "take out" or "stop" a particular player is a common football cliche.  But In New England, that news was greeted with a "thank you very much" because given their injury situation on the offense, the ways a defense is likely to attack them narrows.
As good as Gronk is, he can absolutely be taken out of a game as a pass option for Tom Brady.  The reason it almost never happens is because the defensive assets it would take to pull it off are usually something pressure-happy NFL defensive coordinators aren't willing to commit.
Ya gotta get to Tom Brady or something!  Unless you don't, and then you spent defensive cash and got nothing in return.
Ordering Take-Out
Game Planning 101 in the NFL starts with looking through your opponent's history, finding a team or player that's comparable to yourself, then studying how the other team handles that player.  There aren't many humans on earth like Gronk, but the Bills have faced another highly productive tight end early this season against the Bengals: Tyler Eifert.  The Bills used their "take 'em out" approach on that day, providing the blueprint for how they're likely to try to account for Gronk when there are less proven offensive weapons around him.
After watching Gronk torch single coverage and exploit the holes in downfield double coverage for years, I've often wondered if a team would be willing to suck it up and just treat every rep like a special teams play.  To truly "take him out," you'd need to use a double vise technique that's usually just seen against punt team gunners (below).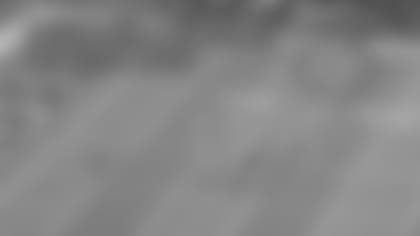 Teams have tried this on Gronk on a handful of occasions over the years, but never in  a full game commitment.  Against the Bengals, the Bills [surprisingly] used the two-man vise against Eifert (below).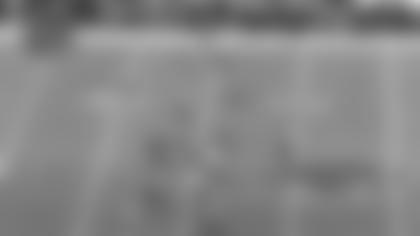 Buffalo didn't use this approach throughout the game, but for all the games that they've played in 2015, this was the one where the tight received unique attention -- even more so than when the Bills played the Pats in September.  Eifert was held to 4 catches on 4 targets, but was able to score a touchdown in a short yardage situation -- a situation where he wasn't doubled (see below).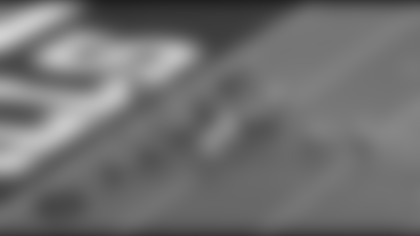 The biggest question in all the "take 'em out" talk is how will this will affect the defensive front -- that pass rush that's supposedly going to get after Tom Brady.  You can't always use that vise technique because of the ever-changing alignment of the tight end, so it takes a team effort to derail a guy like Gronkowski or Eifert.  This means pass rushers need to jam and not fixate on a pass rush that won't likely bear fruit.
Bills DE Mario Williams was outspoken after the loss to the Bengals about being paid to rush the passer -- not drop into coverage  Obviously, that's not a very "team" kinda statement.  In review of the scheme the Bills used against the Bengals and are likely to try to employ against the Patriots, the combination of a vise or hard double against Gronk with anything more than a 3-man pass rush leaves significant holes in the coverage for Tom Brady to pick apart.
In the example below, you can see the importance of the body positioning of Williams in coverage at the top of the screen when Eifert is being vised at the bottom.  Because of his drop, the out-route on a tight throw is all that is realistically available to Andy Dalton.  In this instance, it caused an incompletion.
If Williams were to get his wish and be a part of a 4-man (or more) rush, that would create a "2-way go," for the wide receiver -- the opportunity to take the route either direction with plenty of space to move.  This is the kind of situation all defensive backs hate (see below).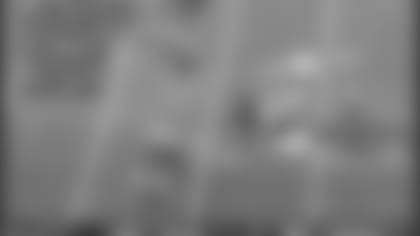 Short story, it's very unlikely that a defense can be successful spending extra assets on Gronk AND employ a pass rush-focused scheme.  To "take out" Gronk, players like Williams have to be willing to do other things than just pass rush every down.
As I touched on earlier, you can't realistically vise a guy for an entire game because guys like Gronk align all over the formation and can end up in places where the vise could cause other problems -- like run force issues, etc.  Much like the game Eifert had against Buffalo in October, even if the Bills commit to "taking out" Gronk, he can still impact the game.  In those moments when he's not getting the attention, he can find cracks in zone defenses or off-the-ball doubles to still make a handful of important plays -- especially if the Bills defensive ends go immediately upfield and don't commit to jamming Gronk at the line (see below).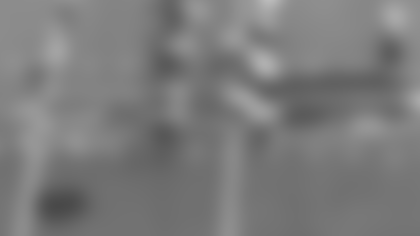 The big takeaway here is in learning that the Bills have a 'take out Gronk" game plan in store for tonight, the single-coverage opportunities away from Gronk should be bountiful.  The week of preparation in locating the singled up situations away from Gronk overloads and then devising schemes to get the others free is extremely valuable time spent.
Quick and shifty receivers like Danny Amendola and new-dude Chris Harper have shown a penchant for making hay of thinned low coverage areas.  And bigger downfield target like Brandon LaFell and Aaron Dobson will be afforded more backside solo'd opportunities without safety help if the take-out approach is used on Gronk.  The challenge, obviously, is to complete these balls.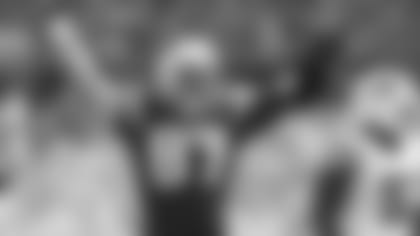 The biggest story here will be whether or not the Bills will have the patience to stick with a take-out plan if the Patriots are able to find one-on-one victories through other avenues.  If not, the attention will loosen on Gronk and he'll likely do the big things the NFL is so often used to seeing him do.
Even without Julian Edelman, it's still a rock & a hard place situation for Rex Ryan and his defense tonight in Foxboro.
**FootballByFootball.com** is a football analysis website providing unique player-writer generated content; owned & operated by experienced football players.