Kofi Kingston got back to his hotel just in time to watch Super Bowl XLIX. The WWE superstar, making up one-third of the WWE Tag Team Champion New Day, was alone in his Denver hotel room after a show, but when Malcolm Butler picked off Russell Wilson in the red zone, he celebrated as if he were in Arizona.
"I was just standing on the hotel couch and getting really emotional. When Butler made that interception on the 1-yard line, I jumped up and ran around the hotel room and had the biggest celebration," Kofi said, still awestruck by the play more than a year later. "It was literally just me, by myself, and I felt like I was there at the game because it was just incredible."
Kofi was born in Ghana, and his family moved to the United States when he was young. They eventually landed in Boston, where Kofi stayed through his years at Boston College. Kofi got into football in middle school, becoming a diehard Patriots fan.
"You don't really have a choice when you grow up in Boston, especially with the kind of team the Patriots are," Kofi said.
Even with his busy schedule with shows, training and everything in between, Kofi said he always has time for his Patriots. He said there are a few huge football fans in the WWE, and when football season starts, trash talking is heavy.
"Once football season comes around, there's a crop of us who definitely have our teams, and the smack talks goes and goes for those months," he said. "Usually it goes longer for the Patriots because we're in the season a lot longer than those other team, but you know it's all good."
The NFL rooting in the WWE goes well beyond poking fun at each other's team. Kofi and some of his colleagues have a fantasy football league and wrestlers will get score updates to the ring when matches overlap with big games.
"During the football offseason, you don't even know that there are TVs that broadcast cable or television in the arenas, but when football is going on, all of a sudden everybody knows where the TVs are," Kofi said with a laugh. "We always find a way. There have been times when somebody's team has been playing, and in the final minutes of the game they'll have to go out for their match. While they're out there, they're having messages sent to refs so the refs can talk trash while the person is in the match, saying 'So and so just scored a touchdown. They're not going to win.' So now you're stressed about that when you should be thinking about the match … We don't mess around."
Kofi has caught a few games at Gillette Stadium, but he is now living in Tampa Bay. He said the sports culture in New England is truly something special, and he didn't realize how intertwined the Patriots were in the region's culture until he moved away from it.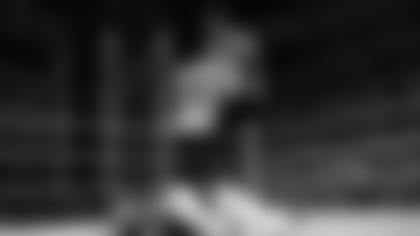 "It just goes to the rich history of the dedication of the fans. A lot of people don't understand. You feel like you're a part of the team when you're a Patriots fan," Kofi said. "You really do. You're a part of something special. It just makes you feel that much prouder. That winning tradition and attitude is not just with the team; it spread to the fans and the city, as well."
You can catch Kofi and the rest of New Day later this month when they hit SummerSlam on August 21 on the WWE Network. Luckily for Kofi, the competition doesn't conflict with the Patriots preseason schedule. 
Related links