It was really never about audience size numbers.
Whether you loved it, left it, or slept through it, the most important takeaway from the first global streaming of a live NFL game by Yahoo Sunday morning was the demographic, network performance and ad data collected during the event, which drew 15.2 million unique viewers from 185 countries.
Yahoo called on a number of homegrown and third-party technology products and services to ensure it passed the streaming test – and built a big data and metrics mountain of granular info it can mine to help better understand and market live game streaming to a larger international audience…and the NFL.
So while countless media reports focused on analyzing Yahoo-reported audience size numbers, the streamer and the NFL had to be smiling as precious data on everything from network performance to views of 30 advertisers' spots to demographics on millions of unique viewers around the globe streamed in.
"Our internal goals are to learn to understand performance data and a wealth of other valuable information," said P.P.S. Narayan, Yahoo's VP of Engineering for Video. "We are evaluating how we did, looking at this as a trial event to see what we can do in the future."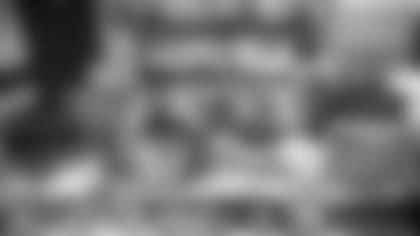 Let's start with the delivery of the video and audio, a task long handled by what used to be called content delivery networks (CDN) . These are sprawling, connected server systems designed specifically to broadly deliver rich content such as video and have been used by streamers such as CBS Sports (with CDN kingpin Akamai Technologies) for March Madness since the turn of the century.
Yahoo had bought and enhanced its own CDN internally but went beyond and used services from top providers (which it would not name) as some provide better coverage in different geographic regions than others. While it's typical with large audience events for the streamer ton use one CDN as a primary and another as an emergency backup, using multiple CDNs, including one developed internally, is fairly unique.
Mega-streamers Netflix and Amazon have also built their own CDNs. Yahoo delivered 8.5 petabytes of content to viewers Sunday.
"We do this because some CDNs have better (geographic) reach than others," began Narayan.  "We wanted metrics for all regions. There is no precedent for say the user experience in Vietnam. We wanted metrics and data from everywhere." Yahoo claims a third of all streams, roughly 12 million, came from outside the U.S., from a total 185 countries.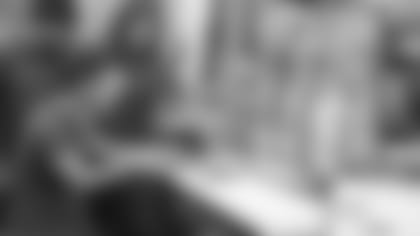 Live Event Management Packages
Here again, Yahoo chose to use its own internally-developed live stream event management package but augmented it with a widely used offering from Conviva Inc. These packages enable those running the events to see potential problems in real-time and – better still – make quick changes to avoid outages in networks before they happen. Traffic can be rerouted around congestion points to ensure a far better viewing experience.
"We wanted an independent measurement of what we do," said Narayan. And by using our system and theirs, we get better control of the event long with rich metrics and analytics."
In addition to helping big streamers optimize the performance of their events, these packages collect priceless data on the performance of ISP networks around the world be it available bandwidth, the number of viewers handled and (most importantly) the location of their weakest links. This data is especially valuable given the ever-evolving network infrastructure around the world, as streamers strive to reach larger international audiences.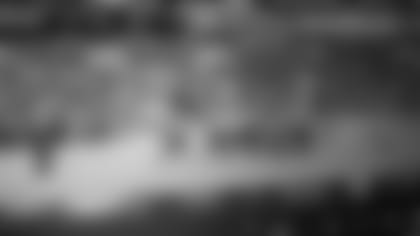 Event management packages (homegrown and third party) provide insights that include the most important metric – what's called the Quality of Experience (or QoE) for the tuned in audience. Not only does this enable streamers like Yahoo to measure QoE for its event audience but to do so on a per-viewer basis.
QoE information helps streamers identify the factors (the ISP network used, available bandwidth, etc.) that can take away from a high quality viewing experience. Streamers get visibility from the ISP down to the viewer's location and the device they are using. Stated simply, these analytics tell streamers what percentages of requests for video succeed and why some fail.
Don't forget audience data from a first-of-its-kind live game stream for a new client – the NFL. Yahoo's homegrown and third party packages provide such data as the total number of viewers at any time, the average time they stayed tuned, the total number of streams delivered, the average connection speed for viewers – all by geography and time.
Yahoo does have some work to do on the QoE front as some fans reported to me problems with accessing the stream, buffering and picture quality issues. I viewed the stream using a laptop and the Yahoo website and enjoyed an A- experience (see pictures). My friend Ludovic in France tuned in and was impressed saying it was comparable to the live game streams he gets from NFL GamePass (international edition).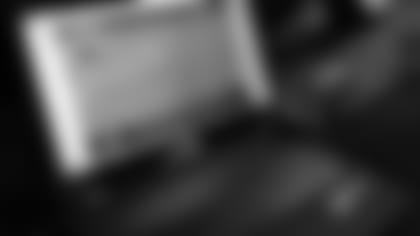 Yahoo took several steps before the stream to ensure a positive viewing experience for its first NFL live game stream that together power results….and generate data unique to this very event (unlike Yahoo's live international stream of concerts such as Justin Timberlake and Taylor Swift), according to Narayan.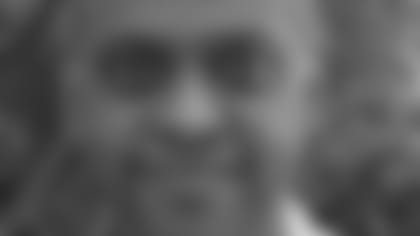 For starters, Yahoo opted to double the number of frames per second (FPS) it used with other events to ensure a higher quality video stream. It moved from 30 FPS to 60 FPS, for the first time. That's largely because of the fast action (movement) in the event as opposed to streaming a concert. "Live sports are very unique when compared to live concerts," said Narayan. "With the NFL, we want viewers to clearly see footballs moving quickly across the screen."
Yahoo had used the lower speed 30 FPS on prior events, but doubled it to provide a higher quality viewing experience. The maximum bit rates for the NFL game live stream reached 6.74 megabit, the company said.
On the revenue side, the NFL and Yahoo decided to make the total ad time during the stream eight minutes shorter, according to New England Patriots President Jonathan Kraft. This was in part to keep viewers connected to the game but also to learn more about advertising in live streams.
A number of approaches have been used over the years with live event streaming when it comes to ads, especially in sports. Some live streams include ads; some (non-sports) rely almost entirely on pre-event sponsorships (with signage like banners) and some use both.
Given that streamers are not non-profits and online advertising provides countless "challenges," any data whatsoever on ads is beyond priceless. That's part of the reason the NFL selected Yahoo for this event as the online power has several and varied advertising platforms (systems) that provide ad viewing data.
With over 30 advertisers for the sold-out Sunday stream (they were allowed to have their ads viewed domestically or globally), you can bet sharing data with these companies was job one for Yahoo after the game ended. That, combined with audience demographics, provides intelligence that will lead to more interest in live NFL game streaming in the U.S. and beyond.
As you might expect, Yahoo hopes its deep audience insights will convince the live stream advertisers to use its ad options to reconnect with viewers post-stream. They include display, video, native and search advertising across Yahoo's properties.
The Bottom Line (Literally)
Make no mistake; this event was a test for both the league, Yahoo and its participating ad partners. Unless there were massive problems that kept the audience size tiny, and there weren't, Yahoo passed it.
The value of the wealth of data collected from the stream far outweighs the $17 to $20 million price tag Yahoo reportedly paid for the streaming rights to the game. It was also a test for advertisers.
The league already knows who, how and from where fans outside the U.S. live stream games through the GamePass international edition, which costs over $200 a year. Now they have an idea of who will watch for free, with ads and without authentication, in the U.S.
A league exec has already said the NFL will look at streaming as part of a package when this year's CBS-NFL Network deal comes open. The Patriots' Kraft said in an interview that the live streaming internet option in the U.S. will be front and center when the NFL's deals with TV broadcasters come due in the years ahead.
The NFL fan's nirvana of a flat-rate, no cable, all-you can-watch live streaming service in the U.S. seems like a real pipe dream. But the the likelihood of more live game streams events like that of last Sunday sure doesn't.
(And a special thanks to all those that shared their viewing experiences with me.)
Bob Wallace is a technology journalist with over 30 years of experience explaining how new services, apps, consumer electronic devices and video sources are reshaping the world of communications as we know it. Wallace has specific expertise in explaining how and why advances in technology, media and entertainment redefine the way football fans interact with the league, teams, players and each other. He's the Founder of Fast Forward Thinking LLC.