Ten burning questions that need answers as we count down the days until the opening of NFL training camps later this month...
1. Does the return of J.J. Watt mean Houston owns the NFL's premier defense hands down?
The Texans last season gave us a glimpse of why the adage "less is more'' sometimes adds up in the NFL. Even without the injured Watt, the NFL's three-time Defensive Player of the Year, Houston fielded the league's top-ranked defense in terms of yardage allowed, thanks to career years being turned in by both defensive end Jadeveon Clowney and linebacker Whitney Mercilus. But when you add in Watt's game-changing impact, and his versatility to line up almost anywhere, the Texans defensive front seven should lead the way in 2017. Bad news for the rest of the NFL, but Clowney and Mercilus's emergence makes it a fool's game to try and consistently double or triple-team Watt.
2. Which coach will do the best work in the unusual position of serving out the final year of his contract, Cincinnati's Marvin Lewis or Detroit's Jim Caldwell?
Lewis is the league's second-longest tenured coach behind only New England's Bill Belichick, but he owns zero playoff wins in his 14 seasons leading the Bengals, and last year saw his five-year streak of making the postseason end with a thud at 6-9-1. The thinking in Cincinnati is that it's probably last-chance territory for Lewis, and he'll need a bounce-back season in order to avoid the ax, a scenario seemingly complicated by the Bengals free-agency losses. I don't love his survival chances this time around, although Cincinnati did draft him a ton of speed to play with on both sides of the ball.
Caldwell has the stronger argument to remain employed, given that he's 27-21 in his three seasons with the Lions (a .563 winning percentage that is sterling by Detroit standards) and has made the playoffs twice in that span, including last year's 9-7 wild-card finish. But he too is vulnerable because general manager Bob Quinn didn't hire him, and has to have his coaching hire short list in hand at all times. Change might be coming in both Cincinnati and Detroit, but at least the Lions are in a division with arguably a smoother route to the playoffs than the Bengals.
3. Who's going to exit the preseason with a grip on the Broncos starting quarterback job, incumbent Trevor Siemian or 2016 first-round pick, Paxton Lynch?
August will tell the story in Denver, because while the Broncos seem to know what they have in Siemian — solid, but not spectacular play — the real test is to see how quickly Lynch might be able to show consistent glimpses of his ceiling. He had a strong offseason of work and closed the gap considerably with Seimian, looking much improved with his footwork and mechanics, and now he has to build on that momentum in the preseason. If Lynch can stay away from making the big mistakes, and at least give the Broncos coaches a jump ball decision to make, the possession arrow is going his way given his draft status and perceived upside. It's the rare instance where the No. 1 job is seemingly Lynch's to win, and Lynch's to lose.
4. With all the new faces and proven veterans the Patriots added in their go-for-it offseason, will it take more time than usual for that famed New England chemistry to develop this year?
Funny, but I don't hear the "Dream Team'' label tossed around by anyone in this case. Clearly the Patriot Way doesn't allow for the chemistry issues that have at times been problematic for other teams that loaded up with veteran talent in offseasons past, so no one seems to be concerned about that potential pitfall in Foxboro. And we know why, because Bill Belichick and Tom Brady set the all-business tone, and everyone else falls in line and follows the leaders. But still, there are a lot of new cogs in the winning machine in New England, and maybe the sheer volume of the influx will require a little patience in the integration phase.
No one presumes the supremely loaded Patriots will struggle for long, but could free-agent cornerback Stephon Gilmore start slowly in his acclimation to New England's defensive approach, and feel pressure to prove he was a big upgrade over Logan Ryan? Could the revamped pass rush take a while to gel, with newcomers Kony Ealy and Lawrence Guy not providing instant impact? Could LeGarrette Blount's absence be felt more than anticipated in the backfield, with free agents Mike Gillislee and Rex Burkhead needing time to find their stride? No one would be foolish to bet against the Patriots at this point, but major change can at times prove complicating.
5. Will triple-threat Christian McCaffrey prove to be a gimmick or a godsend in Carolina?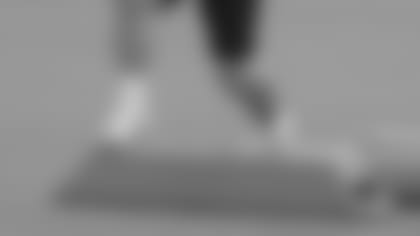 Carolina's offense led the league in scoring in its magic-carpet ride season of 2015, then plummeted to 15th last year when the wheels fell off in Charlotte. But McCaffrey has a great chance to revitalize the Panthers offense as a first-round rookie of the year candidate, and he'll get help from Carolina's second-rounder, Curtis Samuel, the ex-Ohio State receiver and multi-purpose weapon. What McCaffrey and Samuel could do for quarterback Cam Newton's game is almost incalculable, if Panthers offensive coordinator Mike Shula proves capable of getting creative in how he uses his new hybrids. Both players should add plenty of easy completions for Newton in the Carolina game plan, much the way New England and Atlanta use their backs and receivers for short and consistent gains that keep the chains moving. The benefit should be to lighten the load on Newton, keep him from having to carry a good bit of the Panthers running game, and ensure that Carolina's offense stays multi-dimensional, dynamic and unpredictable.
6. Can new football czar Tom Coughlin turn back the clock (to Coughlin time) in Jacksonville?
We know he can coach. But can he lead an entire football operation at the NFL level, and bring the same level of success to the Jaguars that he did when he was wearing the headset on the sideline, taking Jacksonville to a pair of AFC title games in the late '90s? It's going to be fascinating to find out if Coughlin's well-know knack for organization, discipline and intensity translate to a front-office role, where the impact is largely made in the offseason. It's no given that Coughlin will be as good at overseeing as he was at coaching, and it's one of the most fascinating sub-plots of 2017 to watch unfold.
I can't wait to find out if resists the urge to jump into some hands-on coaching if he sees things he doesn't like in training camp or during the week of regular-season practices. Or if his presence overshadows coach Doug Marrone or intimidates franchise quarterback Blake Bortles, who faces a potential make-or-break season. Coughlin has reportedly instilled a sense of accountability in Jacksonville already, but let's see if he can single-handedly change the fortunes of one of the NFL's worst franchises. He has been charged with nothing less.
7. As the Raiders face leaving Oakland for Las Vegas, will Marshawn Lynch's homecoming ironically provide the final piece of the puzzle for a Super Bowl run?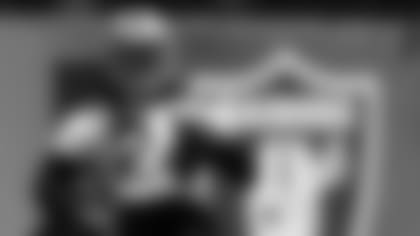 The hype train is rolling full steam ahead in Oakland for the second offseason in a row, but this might be the rare occasion when the hype is damn near right. Lynch and the Raiders look like a perfect fit, and Oakland stands to benefit from his toughness in the trenches, his experience in high-leverage games, and his ability to elevate the level of play of all those around him wearing the same jersey. Lynch is a born leader and his back-from-retirement trade from Seattle to Oakland this offseason makes for a delicious storyline while also significantly upgrading a weak spot in the Raiders offense.
With Lynch in the backfield, Oakland shouldn't have so many tricky third-and-longs for quarterback Derek Carr to covert, taking some of the burden from Carr's shoulders and balancing out an offense that too often did things the hard way last year. The Raiders may be facing their final two or three years in Oakland, but this is a talented and ascending club that could go out at or near the top, with Lynch at the center of it all for his hometown team.
8. Can Dak Prescott possibly follow up his wildly unexpected rookie success in Dallas?
The Cowboys and Prescott aren't going to sneak up anyone in 2017, but if you're really good, it doesn't matter. Dallas still has that dominating offensive line and fellow rookie sensation Ezekiel Elliott is going to keep moving the chains again this season, but getting a big year two out of Prescott is mandatory if the Cowboys are going to again rule the NFC East and pursue their Super Bowl dreams. Prescott wasn't a fluke, and he'll deserve all the attention he gets from defenses and the media alike as his second season unfolds.
But long-term success in the NFL is about making adjustments, and staying ahead of the curve when it comes to what opposing teams are throwing at you. Prescott has been studied and analyzed a ton more than he was last year at this point, when Tony Romo was the Cowboys starting quarterback, and he's going to have challenges we don't currently see coming. How he adapts to those will tell the story of his 2017. The Cowboys trust him more now, and will let him use his legs this season, giving him shotgun and zone read calls that he was adept at in college. If his poise and comfort level stays the same this year, Prescott's game will continue to rise.
9. Will the dramatic defensive overhaul in Indianapolis pay quick dividends?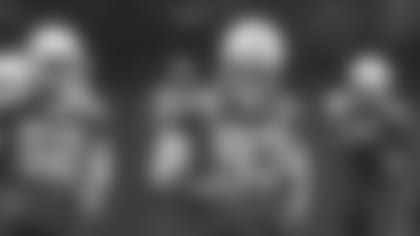 It'd better, because another mediocre 8-8 season and Colts head coach Chuck Pagano will likely follow fired general manager Ryan Grigson out the door next. New GM Chris Ballard blew up almost everything on defense, with 22 new players added, including six new potential starters signed in free agency, and Indy's first five draft picks used on that side of the ball. Jabaal Sheard, John Simon and Barkevious Mingo were among the newcomers at linebacker, and defensive tackle Johnathan Hankins added bulk to the D-line. First-round safety Malik Hooker and second-round cornerback Quincy Wilson buttress the improved secondary.
The Colts got considerably bigger, faster, younger and more athletic on defense in just one offseason, and now the pressure is on in Indianapolis, where the defense has consistently been an organizational weak link for years. In an AFC South that suddenly doesn't look like a punching bag any more — Houston, Tennessee and Jacksonville all seem improved — the Colts need their upgraded defense to pull its share of the weight and finally help out Andrew Luck and company on offense.
10. Does it really matter who starts at quarterback this season in Chicago?
No, in the sense that the Bears are going to again be three or four-win bottom feeders in the NFC North, no matter if it's veteran free-agent signee Mike Glennon under center this season, or rookie first-round pick Mitchell Tribisky (No. 2 overall) at some point. Glennon is going to get the first crack at the job, and he'll play until he either proves he's a quintessential backup in the NFL, or desperation sets in and coach John Fox runs Trubisky out there in an effort to divert attention from his job security and lack of answers.
Either way it's probably going to be dismal again for one of the league's flagship franchises, but that's the reality you face when you've been looking for the answer at quarterback since Sid Luckman retired. The Bears hedged their bets this offseason by both signing Glennon to a decent-sized contract and trading up to draft Trubisky, and its that indecisiveness that has added to the unknowns in Chicago. Maybe Trubisky will surprise us and seize the job through circumstances we can't foresee. Last year at this time, we didn't think Carson Wentz or Dak Prescott would start as rookies. But for now, in mid-July, the Bears have more questions than answers at the game's most important position.