The Patriots wrap up their 2021 regular season with a road trip finale to Miami to take on the Dolphins. After a seven-game win streak, the Dolphins fell to the Titans last week, ending their post-season hopes but Brian Flores' squad is still expected to compete hard against his former team.
For New England, they know they'll have a Wild Card Weekend contest and if they hold serve against the Dolphins, and barring any significant upsets around the AFC, they will likely be headed back to Buffalo for a third and deciding round against the Bills. A loss in Miami could send the Pats to Cincinnati instead to face Joe Burrow and the Bengals.
But first, here are the 10 players to watch as the Pats and Dolphins put a period on the 2021 regular season with a final AFC East battle!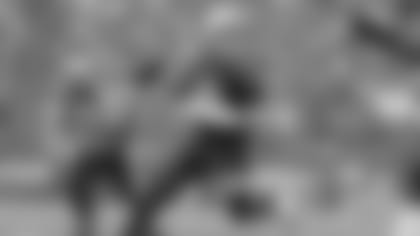 Mac Jones, QB: Jones lost the first start of his career to the Dolphins and will be looking to avenge that loss as the Patriots close out their regular season. The Miami defense will present plenty of challenges for Mac, who completed 29-of-39 passes in the first contest with one touchdown and no interceptions. Jones has largely kept that pace that he established in the opener and now he gets a chance to show the progress he's made. Coming off a dominant three-touchdown performance that saw him break the Patriots rookie passing touchdown record by surpassing Jim Plunkett's 19, Jones and the offense will try to maintain that pace against Miami.
Rhamondre Stevenson, RB: Despite the loss of James White, Stevenson's rookie season has been enough to keep the Patriots rushing attack near the top of the NFL. Overall, the Patriots rank eighth in rushing attempts and yards, and third in touchdowns, while Stevenson has put up 572 yards on 129 carries (4.2 yards-per-attempt) and five touchdowns despite missing three games. He and Damien Harris complement each other well and with Harris still nursing a hamstring injury, this finale could be one of Stevenson's heavier rushing loads.
Jakobi Meyers, WR: Meyers has continued his upward trajectory in his third season, progressing from 26 catches as a rookie to 59 catches in his second season and now 79 catches with one more game to go. Meyers has also gotten the touchdown monkey off his back this season, adding his second score of the year against the Jaguars. The pending restricted free agent is a critical part of keeping the offense on time, making tough catches and finding voids in coverage to keep the chains moving.
Christian Barmore, DT: Not to be outshined by fellow rookies Jones and Stevenson, Barmore has provided exactly the kind of energetic youthful presence that the defensive line badly needed this offseason. The Patriots traded up to select the Alabama standout and he has delivered, playing 56 percent of the snaps while logging 1.5 sacks. But the numbers don't tell the entire story as Barmore's consistent disruption has had an excellent trickle-down effect. Against Tua Tagolvailoa, Barmore will have his opportunities to blow up the RPO-centric attack.
J.C. Jackson, CB: Jackson picked off his ninth pass of the season against the Jags, turning in another outstanding season of plays on the ball. This year, without Stephon Gilmore in the mix, Jackson has proven his value as he continues to be a game-changing playmaker. He'll be key in stopping DeVante Parker and Jaylen Waddle, Miami's two most dangerous receivers. A pending free agent, Jackson can make himself a lot of money this offseason with a strong finish against Miami and in the playoffs.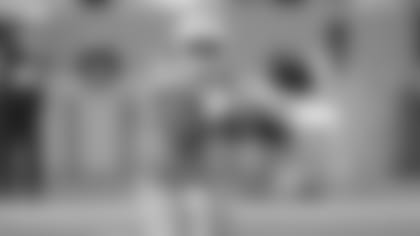 Tua Tagovailoa, QB: Tua has been as streaky as the Dolphins have this season, throwing 15 touchdowns to 10 interceptions and his five fumbles in the past three games are a cause for concern as Miami weighs their future. Leaning into the RPO playbook helped Tua along the team's win streak, as did the addition of Jaylen Waddle, but how sustainable that type of offense is will be something for Miami to consider this offseason. Despite that, he's 2-0 against the Patriots now, completing nearly 70 percent of his passes. The Patriots have to figure out a way to disrupt Tagovailoa.
Jaylen Waddle, WR: Like his former Alabama teammates Mac Jones and Christian Barmore, Waddle has exploded onto the scene this year, providing Miami with a dangerous receiver/returner that is a threat to score every time he touches the ball. Waddle has 99 catches on the season, including 31 in his last four games as he's picked up steam as the season has progressed. With depth questions in New England's secondary, how the Patriots choose to match up with Waddle will be a big key to the game.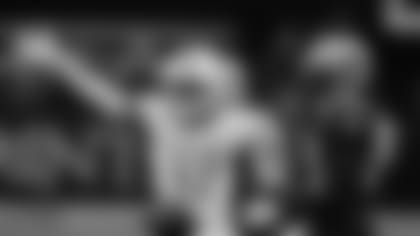 Mike Gesicki, TE: One of the more underrated tight ends in the NFL, Gesicki has benefitted from Miami's offensive approach this season, logging a career-high 71 catches. A favorite receiver of Tagovailoa, the Patriots will spin the dial between Kyle Dugger and Adrian Phillips to match up with Gesicki. His 38 first downs are a big part of keeping the Dolphins on time. The Patriots held him to zero catches in the opener, something they'll try to replicate on Sunday.
Emmanuel Ogbah, DE: Ogbah has matched his career-high nine sacks from a year ago in Miami, as the defensive end has found consistency in the Dolphins' defensive scheme and has become their most dangerous pass rusher. He will be looking to set a new career-high against the Patriots after being fairly active in the opener with a tackle-for-loss and QB hit. New England's tackles will have their hands full, not just with Ogbah but with another rookie who is making an impact...
Jaelen Phillips, DE: It was a bit of a slow start for the talented Phillips, who was rated as one of the best pass rushers in this year's draft but he has come on strong as the season progressed, landing just a half-sack behind Ogbah with 8.5. Since playing less than a third of the defensive snaps in Miami's first two games of the season, Phillips has now played more than half the defensive snaps on the year and can be a handful for opposing blockers.