The 9-5 Patriots meet the 8-6 Bills on Sunday at 1pm in a game that will have huge divisional and playoff implications. The winner of the game will be sitting in the driver's seat and if it's the Patriots, they need to win just one of their final two games to close out the AFC East championship.
But the Bills will come into the game with everything they've got, and even without slot receiver Cole Beasley, they still have a plenty of firepower to attack the Patriots defense. No one expects a repeat of how the game unfolded in Buffalo and that should make for a fascinating rematch as both teams look to build off of how things unfolded last time.
Here are the 10 key players to watch in the biggest game of the season… so far!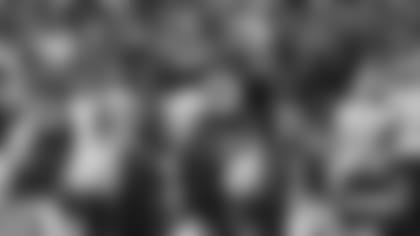 Mac Jones, QB: Jones threw multiple interceptions against the Colts for just the second time this season, but the two negative plays were enough to overshadow some key throws down the stretch. Now it's all on the line down the stretch, starting with the biggest home game the rookie has seen. Jones will have to throw the ball more than he did in the first matchup but could be shorthanded at receiver, presenting an untimely added challenge. After a super solid rookie season, Jones will be a key figure if the Pats are to sew up the division and the home playoff game that comes with it.
Jakobi Meyers, WR: Meyers surpassed his season-high for receptions against the Colts and now has 65 catches for 664 yards and a touchdown. With questions swirling around three of his four teammates at receiver, Meyers could be relied upon more heavily than ever and should draw plenty of attention from the Bills when the Patriots have to throw in a "gotta have it" moment.
J.C. Jackson, CB: The anticipated Jackson vs. Stefon Diggs matchup didn't get much action in round one, but this week Diggs should see plenty of targets. Jackson has had one of his best seasons, seeing a career-high 85 targets but allowing a completion percentage of just 50.6. He's also given up just one touchdown all season long, while picking off seven passes. Limiting Diggs is a huge piece of the gameplan and Jackson will be a central part of it.
Jamie Collins, LB: Collins was thrust into his most extensive action last week since returning to the Patriots, playing 37 defensive snaps and recording five total tackles with one tackle-for-a-loss and two passes defensed. Against the pass-happy Bills, Collins' role should continue to be significant. He played just 15 defensive snaps in the Week 13 matchup, his first game after returning from IR. Collins could be an x-factor in this one.
Kyle Dugger, S: Dugger was a key missing piece in the Patriots first game against the Bills, where his versatility and tackling ability would've helped provide the defense with more options. Now back in the mix, Dugger figures to be a big part of the Patriots' defensive gameplan, whether he's dealing with the mobility of Allen or matching up on tight end Dawson Knox. Dugger has taken some big strides forward in his second season, the team will need some big plays out of him down the stretch.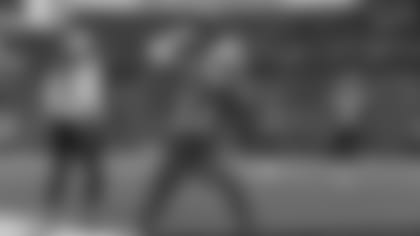 Josh Allen, QB: Since losing to the Patriots, Allen nearly led his team to a comeback win over the Bucs and then blew out the Panthers. In those games he had five touchdowns to two interceptions and also broke 100 yards rushing against Tampa as the Bills continue to lean into their quarterback to produce yards on the ground. Last year in Foxboro, Allen threw for 320 yards with four touchdowns as the Bills rolled and sent a message with a 38-9 win. Once again, it's all on Allen's shoulders and he'll have to do it without reliable slot receiver Cole Beasley.
Stefon Diggs, WR: The Bills still have their leading receiver in Diggs, with 82 catches for 1,007 yards and eight touchdowns. Diggs is a field stretch capable of making dynamic catches anywhere on the field, but especially up the sideline where he and Allen have an impressive chemistry. He'll see a heavy dose of J.C. Jackson and his game-break ability will need to be contained.
Dawson Knox, TE: The last matchup against the Patriots was one to forget for the athletic Knox, who comes in third on the Bills with 44 catches and tied for the lead in touchdowns with eight. Knox will be looking to make up for his two-catches-on-six-targets performance and without Beasley he should see an increase in attention.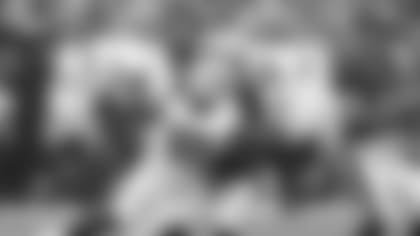 Jerry Hughes, DE: Hughes has just two sacks on the season and was one of the players most limited by the Patriots all-run approach to the first game. But in the rematch, with Mac Jones and the Patriots expected to pass at least a little more, Hughes will be a force off the edge to be dealt with, especially by left tackle Isaiah Wynn. Keeping the pass rush pressure off Jones is a huge key for the offense this week.
Jordan Poyer, S: As the Bills' leading tackler, Poyer wasn't too happy about reporters' questions about the Bills' run defense after the first loss and will once again be one of the key pieces in a more conventional game. Poyer, along with fellow safety Micah Hyde, are two of the best in the business and will be looking to make an impact as Mac Jones is forced to throw more than three passes. Expect Poyer to play with an even sharper edge than usual.