Thanks for all your work over the season. It's been great to read. When the season started I was thinking 10-7 or 11-6 and a wild card would be a good result. Now it has a chance to be better, how much of this do you think is due to Mac Jones being way ahead of the game? - Lee Dale
First, I would say my preseason projections were quite similar to yours. I felt 10 wins and a wild card were realistic possibilities. I also agree that the ceiling is a bit higher with the team sitting atop the division. The biggest reason for that in my opinion has been the erratic play of some of the other teams within the conference, specifically Kansas City and especially Buffalo. I felt both the Chiefs and Bills would be at the top, and while KC is rounding into form now the Bills are still struggling. Therefore, the Patriots are true contenders to win the AFC East, and Jones has been a big part of that. I would say Jones has been a little better – more consistent – than I expected him to be before the season began. He's avoided the games where he puts the team in trouble due to his mistakes for the most part, and as a result the team has been put in good position to win. I would say the Patriots record is about where I expected – personally I'd add a win for Buffalo that I wasn't expecting prior to the season – and Jones' consistency has helped.
The way we're playing on the road do you really think the No. 1 seed is important? - Darnell Harris
It's really impressive that the Patriots have performed as well as they have on the road but that doesn't mean playing at home in the playoffs and earning a first-round bye isn't important. In fact I believe the bye in the NFL is the single biggest advantage in sports. It allows a team the ability to advance in the postseason without playing and it's the only such instance that can happen. I also feel the difference in the team's home-road record has a lot more to do with the opponents than it does with venues. In other words, my guess is the Patriots would have lost to Tampa Bay and Dallas on the road if those games were played away from Gillette Stadium and beaten Atlanta and Carolina if those game were played at home. Any opponent in the playoffs will be difficult, so having the games at home should help. I think it's very important for the Patriots to continue winning down the stretch so that will be the case.
With expiring contracts coming up at CB, LB, S, OL, I'm expecting our first pick in 2022 draft to be between 25-32. What position do you think we pick? I know it's early and I am enjoying this bounce back season. My expectation is tagging J.C. Jackson, but the rest is up in the air. Would love to re-sign Trent Brown, not sure Isaiah Wynn is a long-term option? What does Dont'a Hightower have left in the tank? I expect Devin McCourty to retire. That's a lot of holes and a void of veteran leadership. What are your thoughts? - Dan McLean
The Patriots could potentially have a lot of options and holes to fill next season if they are unable to retain many of the pending free agents. I would say at this juncture cornerback and tackle would be the two areas I feel would be the most pressing needs. Obviously, this is assuming some of the departures you mentioned, and I am not as confident as you are that Jackson will be franchised. Even if that is the case I feel corner is a major concern, and tackle is up there with or without Brown as well. Wynn will be back since the team already picked up his fifth-year option, guaranteeing his 2022 salary. But if both are back the need for some depth, especially with Brown's tenuous health, is apparent. I agree with you with regard to some of the older vets like Hightower and McCourty. I feel if McCourty wants to keep playing he'll be back, but that's no sure thing. The Patriots have drafted some young linebackers in recent seasons so it may be time to see how Chase Winovich, Josh Uche, Ronnie Perkins and Cameron McGrone factor into the depth chart moving forward. So there are bodies on the roster who potentially can help. But you make a great point about veteran leadership and that will be an area where Belichick will have to be aware of. Perhaps players like Judon can fill those kinds of roles going forward.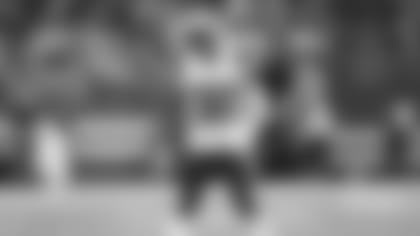 The Patriots have 20 free agents, including restricted free agents at the end of the season. McCourty might retire, Hightower could too, but looking at the rest there are some key players. I would assume Brown will try to get another big payday and be gone, but that leaves the likes of Jackson, Adrian Phillips, Ted Karras, Jakobi Meyers and Ja'Whaun Bentley that could all have lots of interest elsewhere. Meyers is a restricted free agent so will be retained, but Jackson is going to want his big payday and the tag might be the only option, which means not so much to go around the rest of the free agents. If we accept Jackson as the top priority, although Bill as always might have his own opinion on that, who what would your priority order for the remaining free agents? - Len Carmody
Jackson definitely figures to cash in so if he stays you are correct in assuming he won't be cheap. You list a lot of other prominent free agents to be as well, so it won't be easy to project how all of them will factor in. This has been one of the undersold elements of the team this season. The Patriots roster remains one of the older groups in the league, and with a lot of free agents it will be tough to keep them all. So, it will be important for Belichick to follow up what looks like a terrific 2021 draft class with another next spring. I mentioned earlier some of the young linebackers drafted recently who might be in line for bigger roles. That would be a positive development in that it would allow for some younger, cheaper players to step into roles and continue playing at a similar level. But that isn't always the case. In my view, corner and tackle are the two top positions of need, and I'd also like to see a young wideout added. It's hard to make these projections now because it's impossible to know exactly how the roster will look come March when the offseason kicks off.
With the end of the season getting closer, it's kind of when we start thinking about offseason goals as well. We know Bill hasn't had the best luck drafting a wide receiver. But do you see an interesting wide receiver coming to the Patriots in free agency or could we see an interesting wide receiver taken by the Patriots in the draft? - Ethan Gleim
Wow, for a team-leading its division and fighting for the top spot in the AFC there's an awful lot of interest in what's going to happen in the future. Nothing wrong with that, and we all know Belichick and his staff always have an eye toward the future as well. In terms of wide receivers, Belichick added two via free agency this season so I'd like to see if he can draft one maybe in the second or third round in the spring. There have been a lot of productive players taken in those rounds over the last several years including Elijah Moore, Rondale Moore, Josh Palmer, Tee Higgins, Laviska Shenault, Michael Pittman, Chase Claypool, Van Jefferson, Deebo Samuel, A.J. Brown, D.K. Metcalf, Diontae Johnson, Terry McLaurin and Hunter Renfrow just to name a few. All of those players were selected in the second round or later in each of the last three drafts. I feel there's value in the deep receiver classes that are coming into the league and the Patriots need to find one to add to the mix.
Do the Patriots have a chance to make it to the Super Bowl with Mac Jones in QB position? - Ilias Azzelzouli
Of course. He's been the quarterback all season and that's been good enough to have New England in first place in the AFC East and fighting to secure the first-round bye. I know there's never been a rookie quarterback to go to and win the Super Bowl, but that doesn't mean it will never happen. Jones seems pretty even-keeled to me and hasn't shown signs of being prone to the type of mistakes that can derail teams in the biggest moments. I'm not saying it's going to happen but at this point I'd put the Patriots right in the mix with any of the top teams in the AFC with a chance to go to the Super Bowl.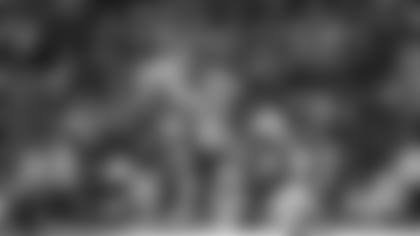 On the Bills game, what was Bill's point of putting N'Keal Harry as a punt return man when he has never done that before, especially in an important game like that? I am sure the weather has something to do with it. - David Kwong
I have to admit that I hated that move as soon as a I saw it, and moments later when the ball was lost I hated it even more. I'm sure the wind had something to do with Belichick's decision to add a second punt returner but I'm not sure why he chose Harry as the option. Harry hasn't handled many punts even in training camp practices during his time here and he'd never before been back deep in a game. Belichick explained that he felt Harry's sure hands made him a good candidate but obviously the conditions and decision making made it tough. Like I said, I didn't understand the move at the time and nothing has happened in the last two weeks to make it more understandable since.
Sadly, what will happen after the Colts game is the media will make more excuses to how the Colts have Carson Wentz and when has the defense faced a top 10 QB. Of course I am excluding the Bills game since the weather. - Joe Pimental
I put this one in the ???? category. As in, what is the point of this post? Why would you waste any time worrying about what we in the media say about the opponents or anything else? The Patriots are enjoying an exciting season and are right in the mix. Who cares if there are some who don't believe Carson Wentz is a top 10 quarterback or some other opponent was or wasn't worthy of our attention? Personally, I'm just enjoying the ride watching Mac Jones develop and the team bounce back from a tough 2020 season.
I look at the Patriots and their defense reminds of the 2000 Ravens and the offense is similar. What do you think? - Iredel Harris
The 2000 Ravens just may be the greatest defense of all time so I find it difficult to put anyone in that class to be honest. Maybe the 1985 Bears or perhaps even the 2015 Broncos deserve mentioning, but honestly I haven't seen defense like that from anyone this season. The 2000 Ravens won three times when the offense failed to score a touchdown, and by the time that playoff run was over it was apparent that no one was going to penetrate them at all. In 20 games Baltimore allowed more than 20 points in a game just twice all year. They also allowed 10 points or less 16 times. Now, that was also a much different time when the passing game wasn't as prominent as it is today with efficient quarterbacks keeping teams honest with short, accurate passes to keep the chains moving. So it's hard to compare defenses from different eras because times have changed, but that Ravens team was at a different level.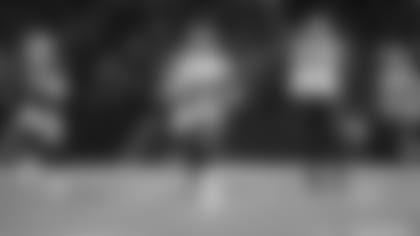 I am a bit confused about the Buffalo Bills defense during the infamous "3 pass" game. They often had 9 or 10 defenders in the box but often only 4 were linemen. The Pats often ran 6 offensive linemen plus a tight end and a fullback. Why not run a 5 or 6-man line to counter such a heavy package? The linebackers and safeties did OK sometimes but stronger linemen would have had a chance to dictate a strategy change by the Pats. BB would have done so after 3 or 4 plays if he were the Bills coach. Are the Bills defensive coaches that bad? Do they not have heavy 5 and 6 lineman packages other than goal line? - Joe Gawienowski
I thought Sean McDermott was definitely slow to react to the Patriots ground approach during that Monday night game. He stuck with his smaller defensive ends too long and like you mentioned failed to add bigger bodies early on. But I also feel the approach really didn't hurt the team as much as many have suggested because in the end the Bills only allowed 240 total yards and 14 points. The Patriots held a 32-28 edge in time of possession so that wasn't really out of whack either. It's easy to sit back after the game and say it should have been obvious that the Patriots were exclusively running but there was no way to know at the start that the Patriots wouldn't be passing even on third-and-longs. So McDermott could have subbed in his goal line defense earlier and perhaps the Patriots would have responded by popping a pass against that unit and the outcome may have been even worse. The one obvious problem for Buffalo that night came on Damien Harris' 64-yard touchdown run, which was the single biggest play of the night. Otherwise, I feel Buffalo allowed some rushing yards but not many points. In the end, it was the Patriots defense that made the difference, holding Buffalo out of the end zone twice down the stretch.
I'm a Bucs fan since '79 when I was a kid. A week before the Bucs-Pats game this year I found the show and haven't missed one since. So I know you all agree the Pats are good, but aren't likely to make it to the SB. But haven't you seen enough football to see the most unlikely dramas play out. Like the Dolphins ruining the Bears perfect season or the Raiders facing Gruden in the SB? Isn't a Pats-Bucs SB seemingly inevitable? - Dino Landis
Absolutely we've come to expect the unexpected and seeing the Patriots and Bucs in the Super Bowl would certainly qualify. I don't think it's likely, but I'm also not willing to bet against it, even after both teams suffered through miserable defeats in Week 15. The Bucs seem to have the better chance to get there based on the balanced nature of their team with a high-powered offense and a tough, physical defense. Injuries have hurt them all season, though, and that was the case against the Saints when several key players on offense went down. The Patriots are a solid team as well and I feel they can hold their own against any of the possible playoff teams in either conference. Again, I wouldn't necessarily expect the Patriots to get there, but I don't think it's silly to suggest they're more than capable.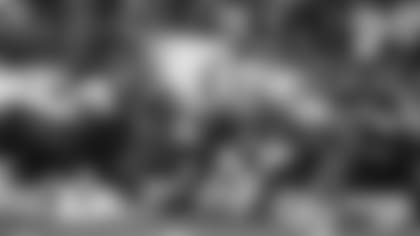 The loss against the Colts exposed some troubling trends that have only been covered up and not eliminated. When it is fourth and short and your opponent is trying to extend a drive and the quarterback is very good at sneaking why would you line up with two down linemen? The Patriots get caught in bad personnel choices quite often and why have six defensive linemen on the game day roster and not use them? I realize the base defense is a 3-4 alignment but why not switch to 4-3 alignment when you are facing run heavy opponents? - Brian Smeeth
I thought the Patriots played the sneaks with three big bodies – Lawrence Guy, Davin Godchaux and Christian Barmore – up front with Jamie Collins Dont'a Hightower and Matthew Judon also positioned at the line. Carl Davis likely would have been included in that but he was out of the game due to an injury. Stopping sneaks when less than a yard is needed is not easy, and the Patriots had plenty of beef up front trying to do it. Carson Wentz didn't need much and he got it, I don't have a huge problem with the alignment nor the execution. In terms of stopping the run in general, the 3-4 is considered better than the 4-3 in that regard. The 3-4 usually has three wide bodies up from controlling the gaps instead of two defensive tackles in the conventional 4-3 looks with smaller, quicker defensive ends. Obviously the best defenses can play either style with interchangeable personnel, but most coaches would prefer using the 3-4 to stop the run and Belichick has done that for the most part throughout his career.
Big fan here, quick question. What do you think Josh McDaniels and the Patriots should do to better utilize Jonnu Smith? I'm sick of him only being a run blocker. - Ben Belford-Peltzman
I'm not sure I have a great answer for you with regard to Smith. He's definitely been used as a blocker more than Hunter Henry, and he's been effective in that role for the most part. It also seems that Henry has established a better rapport as a receiver with Mac Jones than Smith has, so perhaps that's one reason he seems to get more opportunities as a pass catcher. There have been some games when it seems like McDaniels has been determined to get Smith involved and it hasn't really worked. As long as the offense is productive it doesn't really matter, but when games like Saturday happen and the offense needs a jolt maybe it would make sense to give Smith some more opportunities.