After two-straight losses, the Patriots will look to get back on track this Sunday against the Jacksonville Jaguars in New England's regular-season home finale. With a win and an accompanying loss by either the Dolphins or Raiders, the Patriots will clinch a playoff berth for the first time since the 2019 season.
Here are the 10 players to watch!
Mac Jones, QB: The rookie quarterback is coming off his worst outing of the season in which he completed just 43.8 percent of his passes with a 31.4 QB rating. Despite dropping two-straight, the Patriots are still expected to punch their ticket to the postseason, and they'll need Jones to get back on track with his trademark accuracy and good decision making. Against the Jags 20th-ranked defense there should be opportunities for Mac to find his stride.
Damien Harris, RB: Harris was one of the few bright spots against the Bills, rushing for over 100 yards and finding the end zone three times. After scoring just two touchdowns in his first two seasons, Harris now has 12 in 2021 and needs just 143 yards to break 1,000 for the season. A strong showing against the Jags should set him up to reach the milestone in Miami, though the tough Dolphins defense won't make anything easy for him.
Hunter Henry, TE: Henry and Mac Jones were not on the same page for one of the first times this season, as they connect just once on six targets. The big tight end has emerged as a key go-to receiver for the rookie quarterback and rediscovering their chemistry will be a big key for not only this game against Jacksonville, but any hope the Patriots have of making a playoff run. The Patriots offense needs to be able to lean on Henry inside the red zone.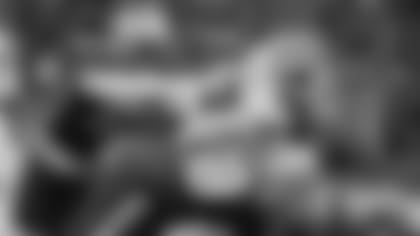 Kyle Van Noy, LB: Van Noy has quietly put together another solid season at linebacker for the Patriots, with numbers that are right in line with his three recent seasons. Most notable has been his 10 passes defensed, easily a career high, but it's not the only area Van Noy has made plays, with four sacks, one interception and two forced fumbles. With COVID issues hitting the linebacker group, Van Noy will be called upon to play an extensive role against the Jags.
Adrian Phillips, S: Phillips has been one of the most consistent Patriot defenders this season and showed up with a big third-down pass defense against the Bills that prevented a touchdown. As Phillips prepares to re-enter the free agency market, he'll be looking for a strong ending to his two-year deal with the Patriots, as he's shown he's an ideal fit in New England's secondary. As has been the case for the last two seasons, he'll be heavily involved against the Jags, especially against their tight end group.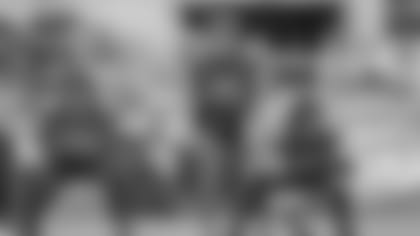 Trevor Lawrence, QB: 2021's first-overall pick has gone through plenty of growing pains this season, losing his head coach while leading the Jags to just two wins. Lawrence remains a talented young quarterback but has thrown just nine touchdowns to 14 interceptions this season. Injuries and COVID issues have also done him no favors, but with Lawrence under center the Jags still have the most important piece to build a football team around.
Dare Ogunbowale, RB: After leading rusher James Robinson was lost last week to a torn Achilles, Ogunbowale will take over as the team's top running back and he should see plenty of carries. Until this point, he's been mostly a reserve player, totaling just 71 yards on 23 carries this season, 17 o f which came last weekend. The fifth-year journeyman will be looking to take advantage of his opportunity against the Patriots run defense.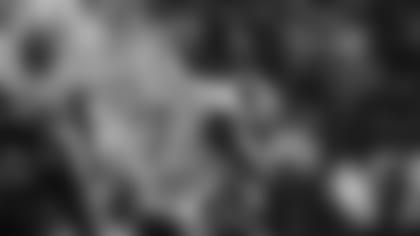 Marvin Jones, WR: There haven't been many bright spots on the Jags offense this season, but veteran receiver Marvin Jones has been one of them. He leads the team with 64 catches for 698 yards and three touchdowns. The former Bengal and Lion could set a career high in catches if he tops 12 more in his final two outings. He'll see plenty of J.C. Jackson in coverage.
Tyson Campbell, CB: The rookie second-rounder has immediately stepped in and become an every-down cornerback for the Jaguars, while also playing a significant role on special teams. He's chipped on two interceptions to go with 41 solo tackles. There's a lot of work to be done on the Jaguars defense but Campbell looks like he can be one of their building blocks.
Shaquill Griffin, CB: Griffin mans one of the other cornerback positions and has played 13 of 15 games this season, while allowing nearly 70 percent of the balls thrown his way to be completed. He and Campbell will have their hands full in the Jacksonville secondary as they look to confound rookie quarterback Mac Jones.