The Patriots are still hard at work on the practice field as they continue preparing for the September 8 opener against Pittsburgh. But even though training camp is still going for the players, our portion of things has come to a close, marking the end of my 21st camp covering the team.
As we await the final two preseason games here are 21 memorable moments from my 21 training camps working for the Patriots (in no particular order).
1. Chats with Carroll – My first year was 1999 when Pete Carroll was in his final season with the team. The coach couldn't have been more accommodating that summer, especially during his occasional stops by our area at Bryant College (it wasn't a University then) to discuss pretty much anything with pretty much anybody. Quite an introduction to the NFL.
2. Dousing the flames – That first camp featured some interesting storylines. One involved captain Bruce Armstrong and whether or not he completed a conditioning run. Rumor had it that Carroll doused the tackle with a bucket of water and told him to tell everyone that he had fulfilled the running requirement. I don't think it was true, but to this day I'm not sure.
3. Scared straight – Willie McGinest is a large man and the subject of one of my very first interviews. He was coming off surgery to correct a groin problem that had caused him to miss a lot of action the previous two seasons and I asked if he felt confident the surgery would correct the problem. He didn't like this question. He glared at me and responded, "The only time I've ever missed games has been when I've been injured." Got it. I then went to the bathroom to change my shorts.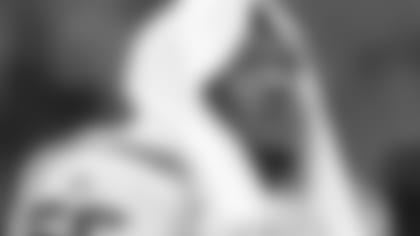 4. Del's Lemonade – 2001 featured a visit from the defending NFC champion New York Giants. Bossman Fred Kirsch went to buy our staff a refreshing cup of Del's Lemonade and on his way back ran into Giants coach Jim Fassel and his staff. Fred welcomed Fassel to Bryant and told him he must try a Del's. Fassel, thinking he meant the Del's Fred had bought for the staff, thanked him and proceeded to hand the cups to his coaches. To Fred's credit he went back and bought another round.
5. Will he or won't he – The conditioning run was big news under Belichick as well. Antowain Smith, the bell cow running back of the earliest title winners, always had trouble passing. It became an annual storyline to follow and until the big fellow was on the field no one knew what to expect.
6. Troy's story – I was asked to sit with Troy Brown for a feature I was working on shortly after the wideout signed an extension. I remember being a bit nervous about it and Troy couldn't have been nicer. I was struck by how easy he was to talk to, and him teasing me about it in years to come.
7. Dear diary – Belichick's first camp was also the first for a certain quarterback. In those days we used to do a rookie diary each summer and our subject that year was none other than Tom Brady. If only we could have known that he'd become the GOAT way back then.
8. Big Sey-ya – Belichick has never been afraid of making huge moves but whenever they happened they still came as a shock. Few hit as hard as Richard Seymour's trade to the Raiders just prior to the 2009 season. Stunning.
9. No longer the Man-kins – Even though his contract dispute the year before made his deal less surprising, it was still quite a jolt when Logan Mankins was sent packing to Tampa just before the 2014 season. Two franchise stalwarts dealt away during camp.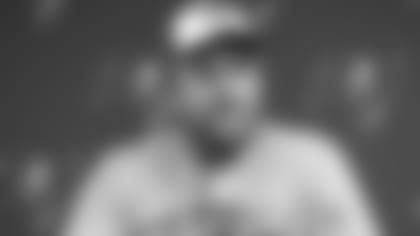 10. Everybody loves Mike – There's nothing like walking anywhere around Patriots Nation with ESPN's Mike Reiss. He literally knows everyone, and no one has a bad word to say about him. Nothing will make you feel more anonymous than walking across the practice fields to tape "Patriots All Access" and watching him interact with the fans.
11. Getting to know … -- Every summer we try to provide some Q&As with newcomers so our fans can get to know the players. Watching how seriously some of them take our often silly and mindless questions – Who would play you in a movie? – is one of the true highlights of camp. Once a player came to me the next day to change an answer.
12. Saying goodbye – In 2009 Tedy Bruschi, one of the franchise's most beloved figures, decided to retire early in camp. Who could forget Belichick calling him "the perfect player?"
13. Saying goodbye II – Rob Ninkovich's retirement was one to remember as well as the entire team and coaching staff crowded into the media workroom for his speech. Watching Nink offer a hug to each of his now-former teammates, not to mention Matt Patricia's emotions, was tough to forget.
14. New sheriff in town – When the Patriots signed Rodney Harrison, we all thought the plan was to team him with Lawyer Milloy at safety. Then Milloy was cut just before the 2003 season, sending shockwaves everywhere.
15. Joint efforts – More recently, joint practices have provided many memorable moments. One came when Tampa Bay was in town and Adrian Clayborn barreled into Nate Solder, causing the tackle to make contact with Brady's knee. The quarterback left practice and almost immediately we were subjected to breathless updates about his status. It was a false alarm, of course, but nothing compared to those frenetic moments.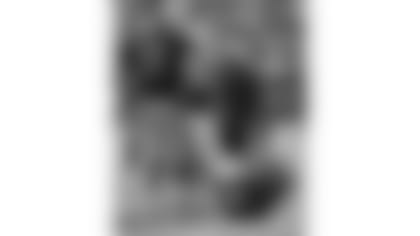 16. Cool Brees – The Saints were in town for some practice work but it was what took place after that was memorable. Record crowds were on hand and New Orleans quarterback Drew Brees spent over an hour signing autographs on the field for anyone willing to wait. It was quite impressive.
17. Bears oh my – Joint practices almost always go smoothly but that wasn't the case when Chicago was in town. The Bears and Patriots got after it for an extended skirmish with players being sent back to the locker room. Tempers always flare every summer, but this one was a bit more serious.
18. Tragic end – 2001 also featured tragedy when quarterbacks coach Dick Rehbein died at the age of 46. Rehbein was the man who was tasked with finding a developmental quarterback in the 2000 draft, and Brady was his man.
19. Kicking chronicles – Stephen Gostkowski has been one of my favorite players to talk to every year in camp. We have a tough angle to judge field goals from our vantage point, and every once in a while when I write that he missed one, he corrects me based on some info he receives from him mom, who faithfully reads our updates each day. It's always good natured (I think!?).
20. Cover boys – Speaking of tempers flaring in camp, the Patriots engaged in some pushing and shoving one summer amongst themselves, leading to our decision to put Brady and Jerod Mayo nose to nose on our cover for PFW. Let's just say the quarterback didn't like it.
21. You got Moss'd – Randy Moss' first training camp in 2007 basically featured him catching a bomb, pulling his hamstring and never appearing again … until the record-setting regular season. Although brief, watching him blow past the coverage and putting his hand in the air still resonates.