The Great Jersey Heist has been solved. Granted, it didn't rise to the level of some of history's all-time greatest unsolved mysteries, but for the last month-and-a-half, the whereabouts of Tom Brady's purloined Super Bowl LI jersey has captivated the imagination of many – including the FBI.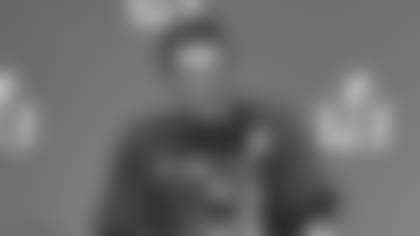 On Monday, law enforcement authorities announced they'd cracked the case, tracking the threads down in Mexico (where, coincidentally, the Patriots will face the Oakland Raiders later this year) and identifying the suspected thief. They also divulged that Brady's jersey from Super Bowl XLIX was also recovered there.
Shortly thereafter, Brady released a statement saying, in part, that he hopes to "make something very positive come from this experience."
Since Brady didn't elaborate on what that might be, we thought we'd brainstorm some ideas here.
Be Charitable
The Super Bowl LI jersey alone has been appraised at $500,000. Think about that for a minute – that's almost double what many houses go for in middle class neighborhoods! Imagine all the good that kind of cash could do for a deserving charitable organization. Brady could auction or raffle the two jerseys off, either separately or collectively, and give the proceeds to his charity or charities of choice.
Keep the game going
Flat Stanleys. Roaming Gnomes. Traveling Frogs.
In recent years, these fads have enjoyed widespread popularity and worldwide reach. The concepts are generally similar: send an object to a random location, with a note explaining where it's been previously, and asking whoever finds it to take a photo of it in its current location before passing it along to somewhere else on the map.
Obviously, with something as valuable as Brady's half-million-dollar jersey, this wouldn't be feasible, but perhaps he could enlist his trusted friends, teammates, or staff to take it with them on random outings to show it off in public and allow fans to have an up-close encounter with it. "Where's Brady's jersey going to be today?" could be a running gag on his Facebook page, with photos of it in far-flung places or surprise locations across New England.
Make new friends
A lot of precious time and resources were expended to hunt down these pricey items – time and resources that law enforcement could have better spent on more serious crimes. Perhaps that's one reason why FBI director James Comey said this during his testimony in front of Congress yesterday: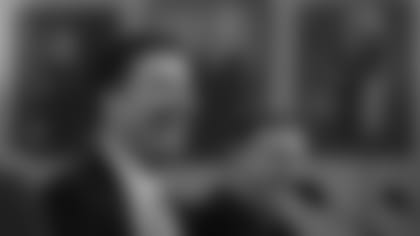 "I hate the New England Patriots… No matter who they play, I'd like them to lose. I'm at the same time rooting against the Patriots and hoping their opponent beats them."
In that case, maybe Brady could agree to do some public service announcements or testimonials on behalf of all the law enforcement agencies involved in finding his jerseys. Perhaps even thank the individual officers in person and give them free jerseys as thank-you gifts.
That just might change Comey's mind.
Have an idea for what Brady could do to make a positive experience out of this caper? Let us know with a comment below.