The NFL has announced that they will make Gamepass available to all fans for free, allowing access to over a decade's worth of games, and also including series and features like Hard Knocks and A Football Life. It's a treasure trove of football content that fans should take advantage of.
It's also a great escape, especially for Patriots fans who might be looking to a take a trip down Tom Brady memory lane while being stuck at home. We all know the big playoff wins, but what about some of the lesser-remembered thrilling Patriots games?
Let's pick out five games to re-watch that you might've forgotten about, and five to avoid.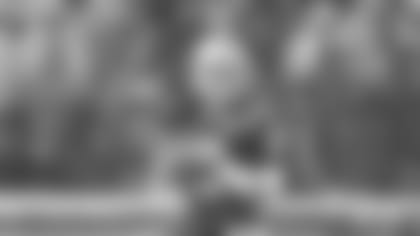 2009 vs Tennessee Titans: Pats 59, Titans 0
2009 was the rare forgettable season of the last 20 years, but this beatdown of the Titans in the snow was one game worth remembering. For a brief moment it seemed as though the 2007 Patriots offense had returned. Coming into the game 3-2, the Patriots had experienced sloppy losses at the Jets and in overtime to Josh McDaniel and his Broncos. Tom Brady had returned after missing 2008, but they just couldn't seem to get into gear until this magical night.
With the team in their red throwbacks, they were once again an unstoppable juggernaut, with Tom Brady throwing for five touchdowns in the second quarter. They'd finish with over 600 yards of offense, the unquestionable highlight of a season that would end in the wild card round for the first time under Belichick and Brady.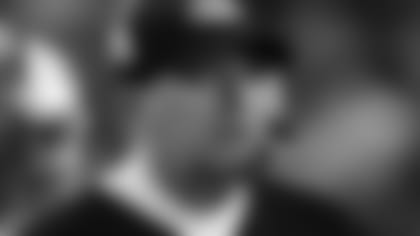 2010 vs New York Jets: Patriots 45, Jets 3
The next year, the Patriots would bounce back with a strong season. They would suffer a disappointing end at the hands of the Jets which was made all the more worse given the Pats had blown them out in this game just a month earlier. Still, this was one of the best feel-good games of the last decade, with the division on the line and Rex Ryan at the height of his Jets tenure.
Coming off a Week 2 loss to the Jets, Tom Brady went on to an MVP season despite a defense that ranked near the bottom of the league. When the rematch came in early December it was as a big a Pats-Jets game as there had been since the Tuna Bowl in the late-90's. The Patriots roared out to a 24-3 first-half lead, scoring on all four of their first possessions. The defense would pick off Mark Sanchez three times, while Brady posted a 148.9 passer rating.
For a brief moment, the Patriots finally shut Rex Ryan up.
2013 vs Denver Broncos: Patriots 34, Broncos 31
Three years before the 28-3 Super Bowl comeback, the Patriots executed an equally daunting comeback against Peyton Manning and the Broncos. Falling behind 24-0 in the first half, the Pats staged a furious comeback, scoring 31-straight points and eventually winning the game in overtime on a Stephen Gostkowski field goal.
This was a juggernaut Broncos team and this was just their second loss of the season, a surprising defeat to a Patriots offense that was in a re-build year. The game was really Julian Edelman's coming out party, he'd finish with nine catches for 110 yards and two touchdowns, including the go-ahead score early in the fourth quarter that he capped off with an epic spike.
2014 vs Denver Broncos: Patriots 43, Broncos 21
There wasn't a lot of drama in Peyton Manning's final appearance at Gillette Stadium, just a whole lot of Patriots dominance. After falling behind 7-3, the Patriots turned it on, racing to a 27-7 lead at halftime. This game had it all -- a miraculous catch from Rob Gronkowski, a Julian Edelman punt return touchdown, a missed Broncos field goal and a Rob Ninkovich interception of Peyton Manning, with each big play working the fans into a bigger frenzy.
After this game it seemed clear that New England had everything they'd need to get to the Super Bowl, which they did. It was a fitting end for Manning in Foxboro. Despite throwing for over 400 yards, his team was throttled in a variety of ways.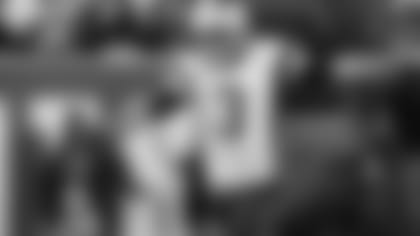 2015 at New York Giants: Patriots 27, Giants 26
Patriots fans need no reminder what a thorn in their side Eli Manning was over the years. Aside from the two Super Bowls, Manning also squeezed out a frustrating win over New England in 2011 as well. This one looked headed in a similar direction as the 5-4 Giants took a 20-10 lead in the third quarter over the 8-0 Patriots.
Brady would find Rob Gronkowski for a 76-yard touchdown in the fourth quarter to take a brief one-point lead. The Giants would answer with a field goal, setting up a final 12-play, 44-yard Patriots drive that included a 4th-and-10 conversion to set up Stephen Gostkowski's game-winning field goal. It didn't make up for the Super Bowl losses but the Pats got their last one against Eli Manning in thrilling fashion.
5 Games to Avoid
2010 at Jets: Yeah, Randy Moss has a great touchdown but it was shutdown city from that point just before halftime.
2012 at Ravens: You can go to slow motion to try and figure out if the replacement refs got Justin Tucker's final field goal right if you really want to.
2015 at Broncos: The first loss of the season and everything seemed to fall apart from there. Rob Gronkowski writhing in pain on the Denver turf is an especially difficult moment to watch.
2018 at Miami: No Patriots fans need to see the Miami Miracle again. Avoid the 2019 season finale against the Dolphins too.
2009 at Saints: One of the first and only times the Patriots were truly manhandled, sparking Belichick's famous quote, "I just can't get this team to play the way we need to."