KENNEBUNK, Me. - We all have our Super Bowl memories. But Don Crisman has more of them than almost anyone. Crisman is one of just a handful of fans who have attended all 50 Super Bowls, and the 80-year-old Kennebunk, Maine, resident is on his way to Houston next week to see his beloved Patriots fight for a fifth Lombardi Trophy.
Crisman is a proud member of the "Never Miss a Super Bowl Club" that he helped create, a group that once numbered five but is down to three: himself, along with fellow fans Tom Henschel (a Steelers fan from Pittsburgh) and Larry Jacobson (a 49ers fan from San Francisco). All three have been to each of the 50 Super Bowls, with former members Stanley Whitaker (42 Super Bowls, from Denver) and Bob Cook (44 Super Bowls, from Wisconsin) having passed away before they reached the Super Bowl's golden anniversary last season.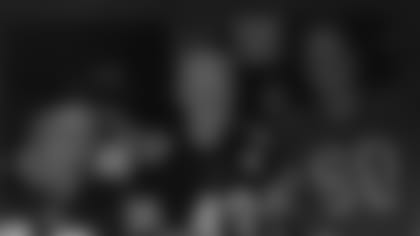 Along with his wife, Beverly, who's attended 27 Super Bowls, Crisman has criss-crossed the country in order to keep his Super streak alive. With many unforgettable tales created during his travels. He and Tom and Larry were featured in a memorable 2010 Visa commercial narrated by Morgan Freeman, and last year the trio were feted at the Super Bowl by the NFL, which sprung for an all-expenses paid trip to the game in the San Francisco area. They are now as much a part of the Super Bowl landscape as that big shiny trophy that gets handed out each year.
Crisman agreed to share 50 memories of his 50 Super Bowls with me at his home on Thursday afternoon, before he adds another chapter next week when the Patriots and Falcons square off in Houston: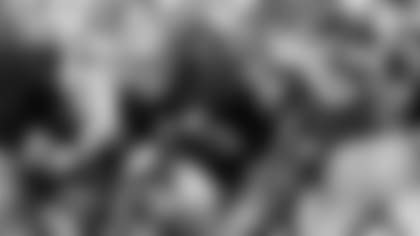 * Super Bowl I - Green Bay 35, Kansas City 10, in Los Angeles: "I remember (Packers reserve receiver) Max McGee, who wasn't even supposed to play catching the first touchdown. The other thing that surprised me is that 30 percent of the seats were empty in the L.A. Coliseum. To me it was like a college bowl game, with the marching bands and everything. If you ask me, I think they should go back to that idea. Some of these halftime shows don't do anything for me. But it was an interesting event, and I still own the hat I bought at that game."
* Super Bowl II - Green Bay 33, Oakland 14, in Miami: Crisman barely made it to this game in time, arriving to the Orange Bowl only 2 1/2 hours before kickoff, due to getting caught in an ice storm in South Carolina that caused he and two business colleagues to make an emergency landing at an abandoned Air Force base near Orangeburg, S.C. He wound up taking a train from Columbia, S.C., to Miami. "I remember those two monstrous sculptures they made for the pre-game, one of a Packer and one of a Raider. They were huge and they were supposed to look like they were fighting one another in the middle of the field. I also remember while it wasn't well known, but I was kind of aware that it was going to be Vince Lombardi's last game coaching Green Bay."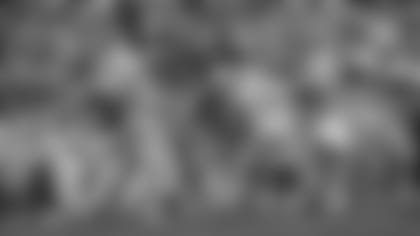 * Super Bowl III - New York Jets 16, Baltimore 7, in Miami: "To me, that was the NFL's version of the (1980 U.S. Olympic hockey) 'Miracle on Ice.' There were NFL fans I knew, mostly Cowboys fans that I did business with, who said the AFL wouldn't win a game in 10 years. So this was big in my book. I was an AFL fan all the way as a Patriots fan. It was just a more exciting type of football.
"I can still envision (Jets running back) Matt Snell scoring the only touchdown. That's very vivid. And then, that was my most memorable flight home ever. I had a bunch of Patriots players on the plane with me, and Joe Bellino (a ex-Patriots running back and Heisman Trophy winner) sitting next to me. The plane ran out of booze. I got to the parking lot and I took a nap for a couple hours, I didn't dare drive. I think it was a fun time from what I can recall."
* Super Bowl IV - Kansas City 23, Minnesota 7, in New Orleans: The AFL got another win, but the thing that sticks in my mind was (Chiefs receiver) Otis Taylor breaking away from a guy who had his hands on him but couldn't hold him (on a 46-yard touchdown pass). The other thing I remember vividly is the hot air balloon (carrying the Vikings mascot) going into the stands in the pre-game, because that thing was still shooting flames out of the propane tank it was using. It was heading for people in the stands.
But the Chiefs won and that was important, because the AFL evened the score 2-2. There were a lot of people in the NFL office who were fearful that if the NFL dominated the series for years, it would be seen as a secondary game. People then still thought the important game was the week before, the NFL title game."
* Super Bowl V - Baltimore 16, Dallas 13, in Miami: "Ah, the Blunder Bowl. I remember there was quite a controversy over a tipped (75-yard) touchdown pass to (Colts tight end) John Mackey. I believe there was a rule at that time, if two offensive players touched it on the same play, it was illegal. I never did see clear evidence that a second Colts player tipped it (receiver Eddie Hinton). But I do have a photo of my wife, Beverly, holding up a sign in the Orange Bowl saying, 'Go Colts, you're in the AFL (AFC) now."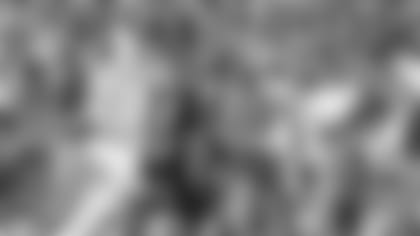 * Super Bowl VI - Dallas 24, Miami 3, in New Orleans: "That Tulane Stadium was the worst stadium ever. I called it the Rust Bucket. I believe it was the coldest Super Bowl on record (39 degrees and sunny). I just remember (Cowboys running back) Duane Thomas ran wild (95 yards rushing, 17 receiving) and should have been the MVP. But they gave it to Roger Staubach (119 yards passing, two touchdowns)."
* Super Bowl VII - Miami 14, Washington 7, in Los Angeles: "The key play was (Miami kicker) Garo (Yepremian) trying to make the game interesting with that pass he tried to throw. Mike Bass intercepts and it ends up 14-7, when it probably should have been 14-0. I remember they introduced the Apollo 17 crew before the game. I was rooting for the Dolphins to prevail, because they were the AFL and then AFC team. And that win made them 17-0."
* Super Bowl VII - Miami 24, Minnesota 7, in Houston: "The Dolphins winning back to back, I had great respect for them. They were the dominant team of that period. The fact that they came back from that devastating loss in Super Bowl VI and won VII and VIII says a lot for (Miami head coach Don) Shula. Larry Csonka ran wild in Rice Stadium that day (145 yards rushing, two touchdowns). Maybe 30 years back we had a fellow who wanted to join our Super Bowl club, and one of the questions we asked him was what did he think of the stadium in Houston at Super Bowl VIII? His answer was the Astrodome was great, but at that point we knew he didn't go to that game." 
* Super Bowl IX - Pittsburgh 16, Minnesota 6, in New Orleans: "That was another yucky weather day in New Orleans (it had rained the day before, and again on game day). I remember the score was 2-0 Pittsburgh at the half, and (Steelers) running back Franco Harris (158 yards rushing and a touchdown) was the hero. We had four tickets, with one extra, and we sold one for half of face value as we were walking in, just to get something for it. There was no demand. I don't even know if the stadium was full that day, even though they said it was a sellout. I was rooting for the Steelers, so I was happy about the outcome."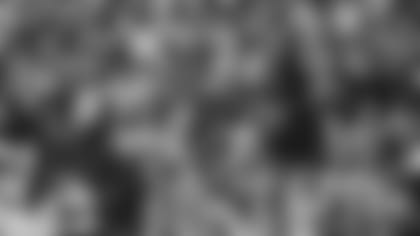 * Super Bowl X - Pittsburgh 21, Dallas 17, in Miami: "That's the game Swanny (Steelers receiver Lynn Swann) makes all those great catches. I believe he only had four or five catches (four for 161 yards and a touchdown) but they were for big yards, and they were spectacular, The catches he made shouldn't have been made, but they were. Some said that was the best Super Bowl yet to that point, but I would have voted for Super Bowl III, because it was such a meaningful game."
* Super Bowl XI - Oakland 32, Minnesota 14, in Pasadena: "It was a beautiful day at the Rose Bowl. We were on a goal line and had very low seats, but you could see the Raiders were pushing the Vikings all over the field. Oakland's offensive line was dominating. And then I remember Willie Brown's big interception for Oakland was special, and I remember seeing John Madden celebrating at the end of that game. Tom and I, we say about 25 percent of the games have been really good, 50 percent have been okay, and 25 percent have been really bad."
* Super Bowl XII - Dallas 27, Denver 10, in New Orleans: "(Former club member) Stan (Whitaker) was in heaven, because now his team (the Broncos) have finally made it to the Super Bowl. That was the Orange Crush Denver defense, and Red Miller was their (rookie) head coach. It wasn't much of a game, but I remember I stumbled on a couple of media pins and we got to go to a ton of parties. I met Joe DiMaggio that year, and I remember watching Billy Carter, the president's brother, walk into one party, and there's a guy walking behind carrying an armful of cans of 'Billy Beer.' That was also the year our local paper here in Maine had me chronicle my week at the Super Bowl for them. So I had a media credential, too."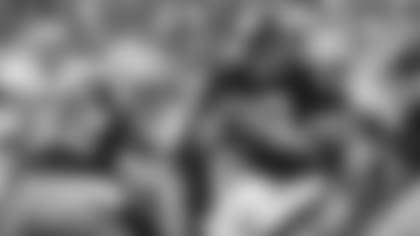 * Super Bowl XIII - Pittsburgh 35, Dallas 31, in Miami: "That was a classic game, one of the best Super Bowls. I really was hoping Roger Staubach would make the comeback that time. I was hoping they'd come all the way back. And of course I remember seeing (Cowboys tight end) Jackie Smith drop the ball in the end zone."
* Super Bowl XIV - Pittsburgh 31, Los Angeles 19, in Pasadena: "Pittsburgh was trailing (19-17) at the start of the fourth quarter, but they score twice in the fourth quarter and win again. Terry Bradshaw hit John Stallworth with that long pass (73-yard touchdown) to put the Steelers in front for good. That made Pittsburgh 4-0 in Super Bowls, and I remember thinking, 'I wonder if anyone's going to get this far again and win four?'"
* Super Bowl XV - Oakland 27, Philadelphia 10, in New Orleans: "That was the interception game. I still can't believe (Raiders linebacker) Rod Martin wasn't the MVP. He should have been. He had three picks (of Eagles quarterback) Ron Jaworski. But they gave the award to Jim Plunkett. That was the game where the Superdome in New Orleans had two giant yellow ribbons on it, because the Iran hostages had just been released. That was a very important moment. I also remember going to a party that year and they had put down dirt and shrubs and weeds and they actually had alligators on the dance floor. I've never seen anything like it."
* Super Bowl XVI - San Francisco 26, Cincinnati 21, in Detroit: "Detroit was the game where it was the most difficult getting to the stadium. Our neighbor (in Kennebunkport, Maine), George H.W. Bush was going to the game that year (as vice president) and there was a huge traffic jam because of it. Walking to the stadium took forever and the wind was really whipping. It was damn cold, but once you got into the stadium it was fine (in the Silverdome). But I remember that goal line stand that the 49ers made (in the third quarter), turning the Bengals away (four times inside the 3). That was the turning point of the game."
* Super Bowl XVII - Washington 27, Miami 17, in Pasadena: "John Riggins had that big game at the Rose Bowl that year for Washington. This is also the year where we met Tom. The Thursday before the game, we decide to go watch the Johnny Carson show in Burbank. They taped it at 3 p.m. We're there in line waiting to go into the studio, and Stan had driven there, because he was afraid of flying. He had on his back bumper a sticker that said Never Miss a Super Bowl Club. And there's this guy running up and down the line saying who's car is that that says never miss a Super Bowl? That's how we met Tom. He joined the club that year and we authenticated him pretty quickly, because he sent us a photo of all his ticket stubs."
* Super Bowl XVIII - Los Angeles Raiders 38, Washington 9, in Tampa: "That was when Marcus Allen had all that great running. What a great game he had. But I remember the interception more. We were sitting right there when (Raiders linebacker) Jack Squirek picked off that pass by Joe Theismann and returned it (5 yards) for a touchdown. That happened right in front of us. And he didn't have very far to go to score."
* Super Bowl XIX - San Francisco 38, Miami 16, in Palo Alto: "It was that great Joe Montana-Dan Marino quarterback matchup. But I still say the wrong guy got the MVP. (49ers running back) Roger Craig should have won it, not Montana. He scored three touchdowns (two receiving, one rushing). I remember when we walked into Stanford Stadium, the first thing I said was this place is a little run down. I think that's when they started giving you seat cushions at the Super Bowl, because they were trying to cover up those seats at Stanford. It was also Reagan's (second) inauguration day, and he tossed the coin before the game, remotely from the White House."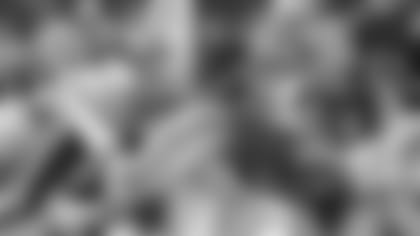 * Super Bowl XX - Chicago 46, New England 10, in New Orleans: "I finally got to see my Patriots in the Super Bowl, and they actually led 3-0 early on. But it was over by halftime. The Bears were such a strong defensive team. I remember (Patriots quarterback) Tony Eason was down on the ground before they got within five yards of him. He was chicken. I wanted them to put Steve Grogan in because I knew he'd at least fight to the end. By the time Refrigerator Perry scored that touchdown, it was long over."
* Super Bowl XXI - New York Giants 39, Denver 20, in Pasadena: "All I can really remember is (Giants quarterback) Phil Simms having that monster day, with a 90 percent completion rate (actually 88 percent, on 22 of 25 passing). Some games just don't stick with me. Larry and I go to watch football, and Tom goes to party for the most part. I know that in the early years, the halftime show was exciting and interesting. But after Diana Ross sang at Super Bowl 30, not so much any more. Last year they asked me who Cold Play was and I had no idea."
* Super Bowl XXII - Washington 42, Denver 10, in San Diego: San Diego is my favorite Super Bowl city, and now they're not even in the league any more. Denver was up 10-0 in this game, and then Doug Williams and Washington scored 35 points in the second quarter. And (little-known Washington running back) Timmy Smith runs wild, for over 200 yards (a Super Bowl record 204). Thirty-five points in a quarter? I don't think that'll ever be equaled."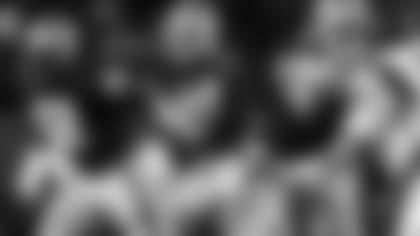 * Super Bowl XXIII - San Francisco 20, Cincinnati 16, in Miami: "Larry is the 49ers fan and his favorite play in Super Bowl history was that Joe Montana to John Taylor pass that won this game. We didn't know Larry yet, but he said that ball was coming right at his head. That was a decent game. I remember I paid almost $800 for a ticket, which was a lot back then. I bought them off players' wives, because they wanted to go to the mall."
* Super Bowl XXIV - San Francisco 55, Denver 10, in New Orleans: "That was the worst blowout ever in Super Bowl history. Stan and Eunice (the Broncos fans) were really depressed and couldn't believe they could get beat that badly. It was like watching that Bears-Patriots game all over again."
* Super Bowl XXV - New York Giants 20, Buffalo 19, in Tampa: "Scott Norwood missed the field goal that would have won the game for Buffalo. That was the beginning of four losses in a row for the Bills. No team will ever get to four Super Bowls in a row again, and they went and lost all four. Last year we met (ex-Bills receiver) Andre Reed and he had a beer with us and talked a lot about that game. The other well known highlight was Whitney Houston's rendition of the national anthem. We got tickets to her concert the night before and she was great. That was also the Super Bowl when security changed. It was very tight, because of the Gulf War, and they started making the game a bigger deal at Super Bowl XXV."
* Super Bowl XXVI - Washington 37, Buffalo 24, in Minneapolis: "I don't remember the weather being bad at all in Minneapolis. Not like Detroit. We had no problem getting around. Washington won again, and with Mark Rypien at quarterback this time. And the Bills lost again. I remember going to the NFL Experience for the first time that year, I think. That was a big deal for me because I collect so much memorabilia. And I went to see the St. Paul ice castle the day after the game. That was fun."
* Super Bowls XXVII and XXVIII - Dallas 52, Buffalo 17; Dallas 30, Buffalo 13, in Pasadena, and Atlanta: "Me being very anti-Dallas, neither one of these games was very enjoyable. It just gave all the Cowboys fans more opportunities to be obnoxious. I lump these two games together because of the rematch and how similar they felt. But you do have to respect (Cowboys running back) Emmitt Smith. To me he's one of the top five all-time runners. Jimmy Johnson was a bit different, but the one I really thought was out to lunch was Barry Switzer, when he was the Cowboys coach. He's really different."
* Super Bowl XXIX - San Francisco 49, San Diego 26, in Miami: "Another blowout that was over early. Steve Young threw all those touchdown passes for the 49ers (a record six), but Jerry Rice should have been the MVP (10 catches for 149 yards and three touchdowns). It felt like the game was never close. On a couple of San Diego touchdowns, the 49ers didn't even seem to care."
* Super Bowl XXX - Dallas 27, Pittsburgh 17, in Phoenix: "That's the game where (Dallas cornerback) Larry Brown makes a couple interceptions and becomes the MVP. But what I really remember the most about that one was that my favorite vocalist of all time, Diana Ross, and her departure at halftime via a helicopter. She sings, then a chopper comes down and flies her up and out of the stadium on a flying trapeze seat. She later signed a Super Bowl XXX hat for me."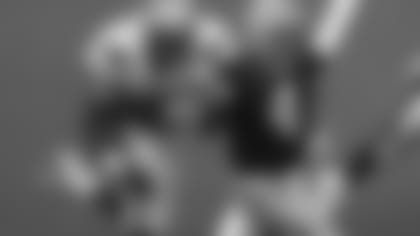 * Super Bowl XXXI - Green Bay 35, New England 21, in New Orleans: "My Patriots are back in it, and yeah, I think we've got a real chance this time. Then (Green Bay's) Desmond Howard kind of messed up the day with that kickoff return for a touchdown (99 yards) in the third quarter. I also remember that early Green Bay touchdown by receiver Andre Rison (a 54-yard catch), and he was kind of a cast-off from other teams. It wasn't our day again."
* Super Bowl XXXII - Denver 31, Denver 24, in San Diego: "I didn't get a ticket until the morning of the game. And then only by putting a sticker on my shirt reading: 'Member of Never Miss a Super Bowl Club. Need one ticket.' But I remember John Elway diving for the end zone and spinning around on that helicopter tackle. It was a good game, and Stan was loving it because his Broncos finally won. Didn't (Packers coach) Mike Holmgren let Denver score a late touchdown or something? That was memorable."
* Super Bowl XXXIII - Denver 34, Atlanta 19, in Miami: "That was John Elway winning the MVP award in his final game. But I'll tell you something I have from that game. I knew the head of NFL security, and I have a photocopy of the police arrest record for (Falcons safety) Eugene Robinson, who got in trouble for soliciting a prostitute the night before the game. I still have it to this day. Now that's a collectible."
* Super Bowl XXXIV - St. Louis 23, Tennessee 16, in Atlanta: "I can remember the Titans coming up a yard short, when (receiver) Kevin Dyson almost scored on the final play. There still hasn't been an overtime in Super Bowl history. Kurt Warner had a good day and he was the MVP. But that was the year of the ice storm in Atlanta, and I slid off the road driving to breakfast one morning. I was lucky that day that nothing worse happened."
* Super Bowl XXXV - Baltimore 34, New York Giants 7, in Tampa: The Ravens won that one in another blowout. I don't remember a lot from that game. I know Ray Lewis was the MVP, and Baltimore had that great defense. But there was not much drama to that game and the Giants couldn't do much at all."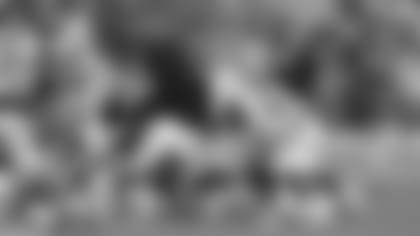 * Super Bowl XXXVI - New England 20, St. Louis 17, in New Orleans: Well, this one was my favorite. We were such an underdog, but I had my hopes. The longer it went on the better I was feeling. The Rams did tie it up late, but my hero, Adam Vinatieri came through in the end with the game-winning field goal. I was kind of in awe, I guess. That's almost as big as it gets. I was kind of prepared for another loss, and then I was on the top of the world. Larry and Tommy wanted to leave but I just stood there. We had the highest seats, we could actually touch the ceiling of the dome, where it was starting to curve. But I really just stood there and watched them all celebrate. That was the greatest feeling. How do you duplicate that? And, of course, U2 had that powerful and moving halftime show, honoring the 9/11 victims. It was all very special."
* Super Bowl XXXVII - Tampa Bay 48, Oakland 21, in San Diego: Again, there were a bunch of interceptions (five by Tampa Bay) and that's about all I remember. (Bucs cornerback) Dexter Jackson had two of them and got the MVP award, but defense was the story. It was a ho-hum game and the Raiders were overmatched."
* Super Bowl XXXVIII - New England 32, Carolina 29, in Houston: "What a crazy game. I remember (Patriots linebacker) Mike Vrabel scoring a touchdown as a tight end in the fourth quarter, and of course Adam Vinatieri doing his thing again with the game-winning field goal (41 yards, four seconds remaining). But the other thing I remember is on our final drive, the Carolina kicker (John Kasay) kicked the ball out of bounds on the kickoff and we got to start on the 40 yard line. That was huge for us. What a difference that made."
* Super Bowl XXXIX - New England 24, Philadelphia 21, in Jacksonville: "I thought we were pretty comfy going into that game, having won two of the past three Super Bowls. But it was a nervous ending. I thought we were on cruise control, and then things got tight, and the Eagles pulled closer, to 24-21. One minute it felt like it's getting to be a habit winning the Super Bowl, and the next I was worried. But once Rodney Harrison made that interception, we had it locked up."
* Super Bowl XL - Pittsburgh 21, Seattle 10, in Detroit: "That was Jerome Bettis' final game, and he got his ring. Tom is the Steelers fan, and I remember him boasting that it was their fifth Super Bowl win, tying the 49ers for most. I'm the low man on the totem pole with only four titles for New England. I can remember being at some function and I actually met Seattle's quarterback, Matt Hasselbeck, in the men's room. He was there with his dad, Don Hasselbeck, the former Patriots tight end. That was a bit of a weird situation, meeting someone in a men's room."
* Super Bowl XLI - Indianapolis 29, Chicago 17, in Miami: "That was the rainy Super Bowl, and I froze at that game. I don't understand how I got so cold that night, but I got damp from the rain. We had to get up and go warm up in the alcove. That was the game Chicago's Devin Hester took the opening kickoff back for a touchdown, but the Colts recovered and Peyton Manning won his ring. We were so cold by the second half, I just wanted to get out of there. And normally I'm one that wants to stay until the last tick on the clock."
* Super Bowl XLII - New York Giants 17, New England 14, in Phoenix: "I cried over this one. It shouldn't have happened. I didn't get over it for months. I couldn't believe what had happened. This one was in the win column. And to lose to the Giants? I didn't really see the David Tyree catch very well until the next day on replays. I think I could see he was holding it on his helmet, but it looked for sure they were going to knock it out of his hands. And then to see Eli Manning get out of that sack on the play. Maybe because I'm so damn biased, but Eli has had more lucky plays than anybody I've ever seen."
* Super Bowl XLIII - Pittsburgh 27, Arizona 23, in Tampa: "That game had a lot in it. That Santonio Holmes game-winning touchdown catch, I didn't believe it. I thought it had to be out of bounds. And then James Harrison's 100-yard run with that interception. And of course Tommy was sitting right next to me and he was Steelers, Steelers, Steelers. He was overjoyed. I always root for the AFC, but now when the Steelers play I do root for the AFC just to shut him up."
* Super Bowl XLIV - New Orleans 31, Indianapolis 17, in Miami: "This was an exciting game. That onside kick by the Saints to start the second half was memorable. And then the thing that really sticks in my mind was after the game, watching (Saints quarterback) Drew Brees with his kid. He was carrying him around while he was celebrating."
* Super Bowl XLV - Green Bay 31, Pittsburgh 25, in Dallas: "This was the year we had the Visa commercial, and things got weird because of our popularity. Because we did the commercial, everywhere you'd go, people were after us for autographs and pictures. It was crazy. A little bit is fun, but when I went to the NFL Experience, I couldn't even talk to any of my dealer friends because we kept getting interrupted. And then one member of our club, Bob Cook, he was packed and ready to get on the plane and he had to be hospitalized with a stroke. He was a Packers fan, too, and even lost two toes at the Ice Bowl. His Packers made the game that year and he couldn't even be there. He died four days after the game, having watched it on TV. There was a life-sized picture of his head made that year, and we put it between our seats at the game."
* Super Bowl XLVI - New York Giants 21, New England 17, in Indianapolis: "To me this one was equally painful as Super Bowl XLII (when the Giants beat the Patriots). I'd say I was equally depressed. That Mario Manningham catch, when you see something like that, you say, 'Uh-oh.' It was like an instant replay. Then there was that pass that Wes Welker dropped late in the game. It was not a good night."
* Super Bowl XLVII - Baltimore 34, San Francisco 31, in New Orleans: "When the lights went out in the Superdome, first of all I'm think is this a security issue? Was this the beginning of something bad? Should I move? Some people were leaving. But I said the hell with it. These goddamn people aren't going to chase me away. I don't care what it is, I'm staying until the end. That's what I do. But I do remember that uneasy feeling in the building. Are the lights going to come back on? Is this going to be continued tomorrow? The game was pretty good. But the 49ers get all the way down inside the 10 and can't put the ball into the end zone. First Larry was totally excited and then he was devastated, but Colin Kaepernick was their new starting quarterback at that point and they didn't score."
* Super Bowl XLVIII - Seattle 43, Denver 8, in East Rutherford, N.J.: "That one was over in the first quarter. I had bought a snowmobile suit, for sitting outside, though I didn't need it. I remember the ball got snapped over Peyton Manning's head early on, and it was over before it began almost. It was the only time I ever left a Super Bowl before it was over. We left with maybe four or five minutes to go, because my daughter was worried about us catching the bus after the game."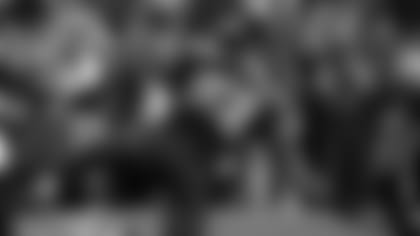 * Super Bowl XLIX - New England 28, Seattle 24, in Phoenix: "I thought it was lost. I thought it was over. I was packing up my belongings figuring (Seattle running back Marshawn) Lynch was going in from the 1 yard line. I can't believe he didn't. I still can't. When Seattle hit that fluky play to (Jermaine) Kearse, when that happened that's when I started packing up. I said this is shades of the frigging Giants games. One fluky play and it's over. When Malcolm Butler made the interception, I'm thinking I don't believe it. I actually think I was looking down and putting stuff away in my bag, and then I hear this roar. I don't think I actually saw the play. I only saw the replay on the big board. At that point I had already surrendered."
* Super Bowl 50 - Denver 24, Carolina 10, in Santa Clara, Cal. - "The NFL put us all in kind of a football heaven for four days, with the way they treated us. They took care of our tickets, the hotel and all kinds of things. It was just a spectacular deal. But we were all very disappointed with the game. Neither team played well in my opinion. Denver's defense was the difference. Peyton Manning had a horrible day and Cam Newton had a worse day. The game was nothing special. I was glad the AFC won again and that Peyton got to go out and winner. He deserved that. But Newton is a little too much of a showboat for me, so I was glad to see him take the loss."