NEW ORLEANS – The Patriots, under Bill Belichick, don't lose consecutive games often. They did so as recently as 2015, but hadn't started a season with back-to-back defeats since 2001, the year they first won the Super Bowl.
Historical statistics aside, Belichick's team needed to avoid something much troubling: the portentous sense of doom many followers expressed following the Patriots' uncharacteristic season-opening home loss to Kansas City. Many of them wondered openly in some cases whether or not this team and some of its biggest stars might be fading.
Winning games in the NFL is never easy. It just looks that way sometimes.
In the first quarter, Tom Brady and the Patriots offense made The Big Easy look as much. New England scored touchdowns on each of its first three possessions in the opening stanza, while the Saints managed only a field goal.
The Saints surely studied the Chiefs game film closely and tried to mimic Kansas City's defensive tactic of putting a single defender on Rob Gronkowski. But safety Kenny Vaccaro couldn't replicate the success that his counterpart Eric Berry enjoyed a week earlier. The big tight end dominated Vaccaro throughout the first quarter, particularly on Gronkowski's electrifying 53-yard touchdown catch-and-run down the right (Saints) sideline.
Gronk looked like the Gronk of old on that play, a far cry from the lethargic, petulant player who couldn't get open and was constantly looking for penalty flags in Week 1.
That touchdown play sent Brady, who tossed a beautiful ball off his back foot, bouncing up and down excitedly down the field like Dr. Frankenstein screaming, "It's alive! It's alive!!!" as he went to celebrate the resurrection of his favorite target.
The noticeable energy that play provided for the offense, as well as the enthusiastically loud Patriots fan base in the Superdome, carried over throughout the next three quarters.
"The fact that we all went out there and played four quarters, from start to finish. That's kind of what we stressed this whole week [of practice]. Just starting fast," remarked wide receiver Chris Hogan, who collected Brady's third TD toss of the game, a 13-yard effort near the end of the first quarter.
"It was big for us, not just to start fast, but finish strong as well. That was our motto all week.," observed Hogan's fellow receiver Brandin Cooks, making his first appearance in New Orleans since being traded from there to New England earlier this year.
"Absolutely. That was the message all week. Come out, have fun, play with energy. I think we did that in all three phases of the game."
"Guys were just motivated off of [the Week 1 loss to Kansas City]," running back James White acknowledged. "We had a lot to improve on. So, guys wanted to have a fast start and play a four-quarter football game. I think that's what we did."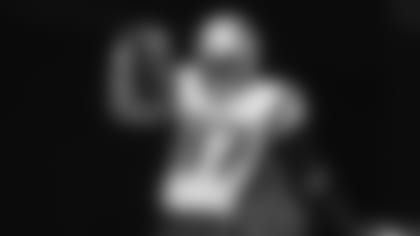 Gronk should have had more yards and more points, but couldn't hold on to a Brady bomb at the end of the first half.
Still, by intermission, the Patriots had more points on the board – 30 – than they did in four quarters against Kansas City.
Meanwhile on defense, New England fared fairly well when the Saints ran the ball, but continued to struggle against the pass, surrendering numerous big gains for the second straight week. Miscommunication and poor execution appeared to be to blame.
However, the D managed to prevent most of those from reaching the end zone. Second-year cornerback Jonathan Jones in particular stood out with two excellent defended passes, one in the end zone and another on a deep pass in the Patriots red zone.
Two New Orleans possessions in the second quarter proved emblematic of how this game would eventually be defined.
The Saints kicked a 35-yard field goal to increase their scoring total to 13 points, but New England's Jonathan Jones jumped offside on the play. The Saints elected to accept the penalty and put their offense back on the field, taking three crucial points off the board. QB Drew Brees didn't get the ensuing play off in time, though, and New Orleans had to move back five yards and retry the 35-yard kick.
They made it again, but it was telling that the Saints were willing to sacrifice a made three points for a potential gain of six or seven.
Later in the quarter, facing 4th-and-3 from New England's 25-yard line, the Saints didn't even bother sending kicker Wil Lutz out for a field goal attempt. By this point, New Orleans knew it couldn't handle the Patriots offense for two more quarters, so, it had to keep pace with them on offense by trying to trade touchdowns.
The Patriots wisely called a timeout, though, before Brees could get the play off. This gave New England a chance to think through the personnel package it wanted for that play. And it worked. Brees was pressured and forced into throwing a wayward ball toward the end zone that never had a chance to be caught. The Patriots took over on downs.
"How can I put it?" safety/co-captain Duron Harmon mused afterward. "You just see it works. You see when we practice, when we execute the game plan, you see how we tackle and play physical, you see the good things that happen. It was good to clarify all of those things."
Among any potential concerns going forward, though, are injuries, which mounted in New Orleans. Gronkowski (groin), running back Rex Burkhead (ribs), and newcomer Phillip Dorsett (knee), along with cornerback Eric Rowe (groin), saw premature ends to their on-field activity. Their health statuses will be closely monitored in the days ahead and could be the only obstacle capable of slowing this juggernaut.
Meanwhile, New England left Louisiana with both a big victory and a needed boost of confidence.
The Patriots are all done?! The Patriots are all the way back?!
It's only Week 2. New England still has a long way to go. So, in both cases, the best answer might be the simplest.