The fourth preseason game is always about one thing: players on the bubble. There are always plenty of them, rookies and veterans alike.
With final cuts looming on Saturday, this was the players' last chance to prove their worth.
Here's how it looked from high above in the Gillette press box Thursday night:
...The Patriots began the night on defense, and went entirely with backups. Adrian Wilson, a sometimes starter at safety, was among the group. That unit held against the Giants' first offense and forced a punt on the opening series, but New York and starter Eli Manning responded with a long touchdown drive on the second possession.
...On offense, same story. The Patriots used backups to start the game. The only regular starters were rookie WR Aaron Dobson and right guard Dan Connolly, who continues to work his way back from a shoulder injury and needs the reps. He's missed nearly every preseason snap and hasn't done much in practice all summer.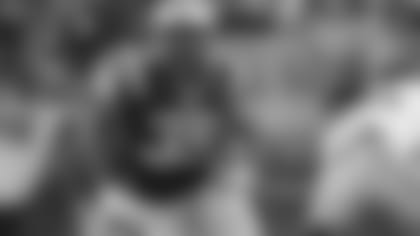 ...On New England's first offensive series, Ryan Mallett, who started at QB in place of Tom Brady, nearly connected with Leon Washington, but just barely overthrew the wide open running back who was darting down the left sideline. Had the pass been completed, it almost surely would've been a TD. Seems to be the story of Mallett's Patriots career as he enters his third season.
...On the second Patriots offensive possession, Mallett led a nice, sustained drive that ended with his throwing an interception in the end zone. He was trying to hit Dobson with a fade pass, but badly under-threw it. The play was reviewed and overturned because the official felt the Giants defender's hand was slightly out of bounds before the knee hit. New England got the ball back and eventually scored a touchdown on a George Winn run, but Mallett's pass was still erant. Again, this is the kind of inconsistency that Mallett has exhibited since his arrival two years ago.
...Mallett responded on the third drive with a touchdown bomb to rookie Josh Boyce. He looked off the secondary by keeping his eyes on the right until the last moment, when he turned to his left and fired downfield to an open Boyce. Yet another example of Mallett's see-saw talent.
...Rookie RB George Winn went wire-to-wire vs. New York. That's would appear to be good news for LeGarrette Blount's chances of making the 53, particularly with second-year man Brandon Bolden being inactive in the finale.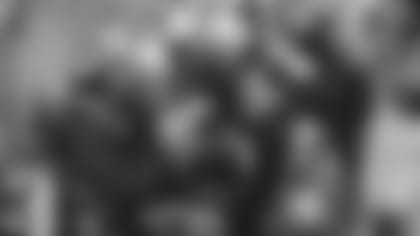 ...Leon Washington had a nice long punt return in the first half that led to a Patriots touchdown, but fumbled another one at the end of the third quarter. Still, I'd be stunned if he isn't on the final 53-man roster, if only as a kickoff returner specialist and backup running back. That's where Washington's bread is buttered. The punt return duties are reserved for Julian Edelman.
...I really like second-year defensive end Jake Bequette. He's had a relatively quiet summer, but his chances of making the squad increased dramatically with the absences of Jermaine Cunningham and Justin Francis the past two games. He had a solid game against New York, playing the entirety and showing up positively.
...Marquice Cole made some good plays on defense and special teams in the first half. He may have secured himself a job for another season in New England.
... Connolly got a little more work in at right guard than last week. He played a couple of series before retiring to the sideline. He'll need to be ready for Sept. 8 at Buffalo.
...Rookie DE Michael Buchanan did his best to earn a job, registering a strip-sack of Giants QB Ryan Nassib. Fellow rookie LB Steve Beauharnais recovered. He and Bequette have probably done enough to supplant Jermaine Cunningham and possibly Justin Francis, both of whom were inactive the past couple of weeks.
...Right tackle Marcus Cannon got more work in this week, his most extensive action of the summer, after missing a good deal of it due to injury. He should be a safe bet as one of the handful of backup o-linemen.
...Dobson, who had a strong start to the summer, has tailed off considerably of late. Against the Giants, he bobbled a pass that led to a New York INT. He also played will into the second half, as did fellow draft choice Josh Boyce. Both are locks to make the 53, however.
...Meanwhile, undrafted rookie Kenbrell Thompkins played a few snaps early on and then was allowed to watch the remainder of the game from the sideline, along with the regular starters. Thompkins looks like he's guaranteed himself not just a job, but a significant role on this Patriots offense.
...LB Dane Fletcher continues to look good one year after suffering a blown-out left knee.
... Regardless of Rob Gronkowski's status come Saturday night (whether he's placed on PUP or makes the final 53), I'm guessing either Daniel Fells or Jake Ballard is the odd man out at tight end. Given his still-gimpy knee, Ballard would be my choice to exit.
...Both Wilson safeties – Adrian and Tavon – could be in jeopardy. The former started the game and played well into the third quarter. He was then spelled by the latter, neither of whom has had a memorable summer.
...Tim Tebow had his best effort of the summer, connecting twice with rookie Quentin Sims for touchdowns to lead the Patriots to a come-from-behind win. Sims just might wind up on the practice squad, as there likely won't be room for him on the 53. I still think Tebow makes the team, but it's far from guaranteed.