FOXBOROUGH, Mass. – For most of the past two decades, the Patriots haven't had much to worry about in terms of their starting quarterback. Go back even further, to the mid-1990s, and New England has also been blessed with quality placekickers. This summer, both positions are undergoing change in one form or another, and while much has been made of the QB position, we're focusing this particular analysis on the ongoing kicking competition between rookie draft choice Justin Rohrwasser and returning veteran Nick Folk.
Not since 2006, when former Patriots kicker Stephen Gostkowski was a rookie fourth-round draft pick, has New England entered a season without a clearly established kicker. That season, Gosktowski eventually beat out longtime NFL veteran free agent Martín Gramática.
However, conditions in the world were much different back then. In the NFL specifically, teams had the benefit of spring practices, a six-week training camp with double-sessions, and four preseason games in which to evaluate the players. This season, none of those factors exist, due to the continued limitations brought on by the COVID-19 coronavirus pandemic.
Consequently, Patriots special teams coordinator Cam Achord and his first-year assistant, Joe Houston, have had to get creative in devising game-like pressure situations for their two kicking candidates.
"That's the challenge," Achord acknowledged with a knowing grin. "It's kind of similar to college. We don't have preseason games in college. So… The best way is to give them the situation and say, 'Here we go,' and try to put as much pressure in practice on these guys as possible. You don't tell them beforehand what the situation's going to be. You kind of throw it at them on the sideline. So, it's more like a game."
For example, the players might be informed at the last moment that they're being sent onto the practice field to make a kick from a certain distance – say, 53 yards – with the Patriots trailing by two and time running out on the game clock. Make the kick and the team wins. Miss it and… well, that's why it's a pressure situation. Particularly during this truncated summer of practice sessions, which has seen New England take the field just 18 times over the past month and with league-mandated roster cut-downs coming this Saturday, Sept. 5.
Adding to the intrigue, Folk only re-joined the team on Aug. 24. Up to that point, Rohrwasser was the only kicker on the roster and hadn't been seen doing much kicking under the media microscope. Meanwhile, Folk and head coach Bill Belichick recently divulged that the two sides had been in contact since March about the 35-year-old Folk's possible return to New England.
"My wife and I have four young kids. So, we were a little more worried on that front," Folk explained. "We went to home-schooling and put [my career] on hold and just kept in contact [with the Patriots] and it made sense to come back [in August]. Glad to be here."
Folk originally signed with the Patriots midway through the 2019 season after Gostkowski was placed on injured reserve and his immediate replacement, veteran free agent Mike Nugent, lasted only a handful of October games. Folk came to Foxborough and seemed to settle the kicking situation, but an emergency appendectomy on Thanksgiving Day forced him to miss one game.
In December, Folk returned for the remainder of the season. In seven games, he converted 14 of 17 field goal attempts and all 12 of his extra points before becoming a free agent.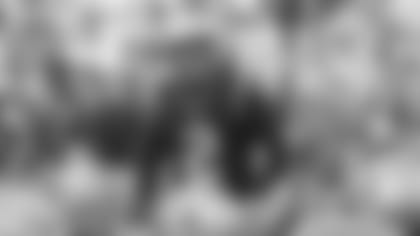 "I trained the whole [offseason] like I was going to play [in 2020]," maintained Folk, who makes his permanent home in Dallas, where his pro career began as a Cowboys draft choice in 2007. He went on to play for them, then the Jets and Buccaneers prior to arriving in Foxborough last season.
During the practice sessions that were open to the media during the month of August, Folk and Rohrwasser shared field goal reps from the same distance, to make it a clear and equal footing on which to evaluate them. The veteran seemed to have a slight advantage over the rookie in terms of kicks made and in having the valuable experience of working with long snapper Joe Cardona and holder Jake Bailey last season.
What's more, Folk has a personal relationship with Houston, the assistant special teams coach, that dates back many years. "He came up through the kicking ranks after me and I kind of helped him out when he was at USC," Folk revealed.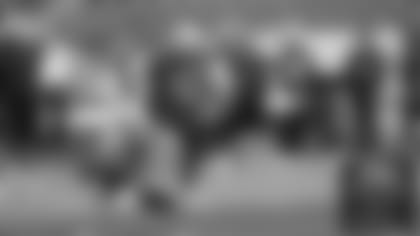 When asked in particular about Rohrwasser at the end of August, Belichick appeared to suggest the young kicker might be limited physically at the moment.
"Well, as you know, this is not an uncommon situation for rookies… countless examples of guys that come to training camp as rookies and have an injury and they're not able to play in preseason or they're only able to play in the last preseason game or something like that," the head coach remarked.
"In those situations, you have to make a decision, just like we will this year. This year, some of the personnel rules are a little bit different, so we'll take those into consideration. But, ultimately, we'll have to make decisions and do what we feel like is best for the football team."
Those personnel rules to which Belichick alluded include an expanded practice squad, from 10 to a maximum of 16 players this season, and allowing both rookies and vested veterans like Folk (players with several accrued seasons in the NFL) to be eligible for placement on the practice squad.
This could provide the Patriots the flexibility of keeping both Folk and Rohrwasser on the team in some capacity, thus allowing the rookie more time to develop and the team to feel confident in a proven veteran in the interim – if that's the decision that's ultimately made. Having someone like Houston (pictured below), who, as Folk indicated, kicked for a major college program at Southern Cal, could help Achord and Belichick with this challenging choice.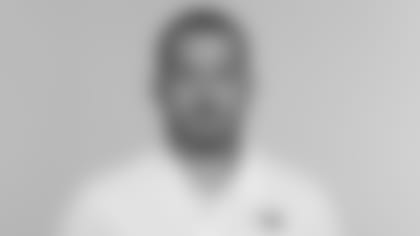 "As far as evaluating, you have to take it on a daily basis, seeing what we can improve on. That's part of coaching," added Achord, the special teams coordinator. "[Joe Houston] brings value from that standpoint, for sure. We trust his eyes, trust what he's saying.
"We have to put everybody in the best position we can to succeed. Justin's continuing to progress. That's what we stress to all our guys. You just have to have better day after better day. Anytime you can bring in a veteran, young players really take to it, because the [older] guys have been in those situations before. It's our job as coaches to make the decisions; it's their job to get better."