Rookie cornerback Logan Ryan was swarmed by reporters, cameras, and microphones Thursday after practice when he appeared in the Patriots' locker room. The 2013 third-round draft choice has been getting more and more on-field reps in games recently, and with starting corner Aqib Talib out last week against the Jets, Ryan saw his role increase substantially.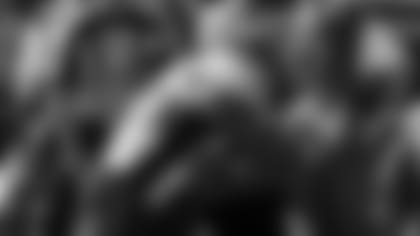 ](/node/46706)In fact, he made one of the biggest plays of that game for New England, a 79-yard interception return for a touchdown. The play itself would have been memorable on its own, but Ryan drew even more attention to himself with his celebration. As Ryan reached the end zone, he slowed down, turned around, and leapt backwards over the goal line while grabbing his crotch – a move that seemed uncharacteristic for the mild-mannered, well-spoken Ryan.
Earlier this week, Ryan's teammate, co-captain Matthew Slater, told reporters that the matter was being addressed in-house by the team. The NFL office in New York wasn't too happy with Ryan's actions, either, reportedly fining him $10,000 for the incident.
Thursday, Ryan gave the media what they were expecting: an apology.
"First off, I just want to apologize to all the fans and all the viewers who had to witness that. I own up to it 100 percent," he insisted. "It's not acceptable. It's not acceptable for me and this team. I want to put it behind me and I want to move on, and focus on Miami, and let people know it won't happen again. That's not who I am."
Meanwhile, out at practice, Talib (left hip) suited up for the third straight session, dating back to last Friday. So did wide receiver Danny Amendola (concussion/right groin), who also missed the Jets game. Running back Brandon Bolden (knee) was riding an exercise bike during the stretching period, something that has become the norm for him in recent weeks.
The only two players who didn't practice Thursday were running back/return specialist Leon Washington (ankle) and defensive tackle Tommy Kelly (right knee).