Former Patriots tackle Bruce Armstrong was inducted into the University of Louisville's Hall of Fame on Friday, Oct. 13, 2006. The event was held at the Brown and Williamson Club in Papa John's Cardinal Stadium on the Louisville campus. The six inductees (including Armstrong) were also recognized at the Oct. 14 home football game against Cincinnati.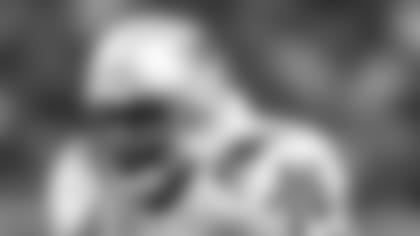 Armstrong, who was inducted into the Patriots Hall of Fame in 2001, began his career at the U of L as a tight end, spending two seasons working on pass-catching while sharpening his skills as a blocker. When Coach Howard Schnellenberger arrived during Armstrong's junior year, he moved the reluctant Armstrong to tackle, where he ultimately excelled. In his final 18 games, Armstrong didn't allow a sack. In his final college season, Armstrong appeared in the 1986 senior bowl and was named U of L's most outstanding lineman.
He was remarkably durable in his 14 seasons with the Patriots, starting all of the 212 games in which he played and missing just eight. The six-time Pro Bowler remains the club's all-time leader in career starts and games played. He's one of just a handful of players to play in three different decades with the same NFL franchise. His number (77) is on a short list of "honored" jerseys at Louisville.